The Rose-A Symbol of Beauty and Wellness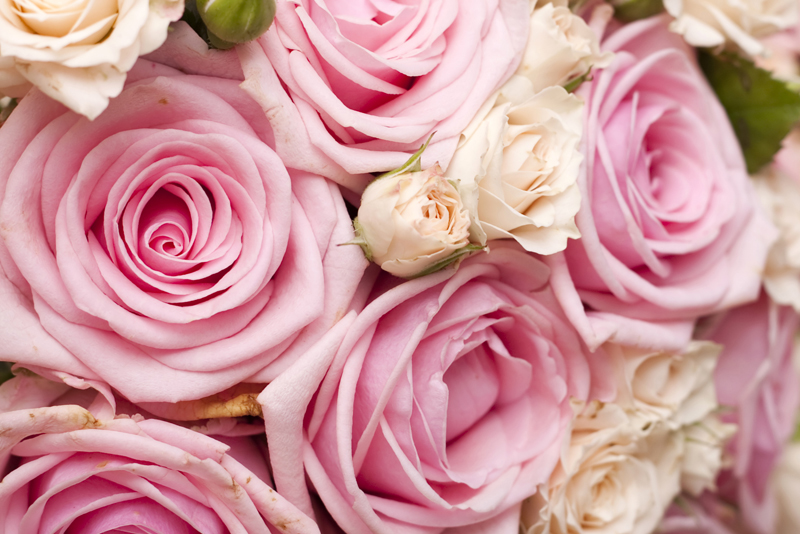 What's so special about the Rose? Aside from its beauty as a flower in its many magnificent colors, the Rose gives you one of the most intoxicating essential oils known to humans. Their are two types of oils produced from roses: rose absolute and rose otto. Wile produced differently, rose otto and rose absolute are actually used for the same purposes. One of the main components in upscale perfumes, the rose and its beautiful oil often lay the foundation for many blends. Known for their use in the beauty and fragrance industry , rose oil is also used in the wellness and alternative health markets as well.
The essential oil of rose otto is extracted by steam distillation, typically from the Damask rose (Rosa Damascena) while the rose absolute uses solvent extraction. Rose otto is sticky, pale yellow or olive green with spicy, rich floral scents. Rose absolute is either reddish orange or olive green with lighter floral scents.
Some aromatherapist prefer rose otto. They feel the chemical solvents used in extracting rose absolute can negatively affect the properties of the oil. There are others who believe that the intensity and radiance of the rose will allow it to withstand the solvent process sequence.
In the medical profession, alternative treatments are being sought using essential oils in general for their mood enhancement and uplifting properties. Passed under the nose, used in a massage oil, these oils are becoming more well known for their benefits as a healing modality.
Rose Oil in Beauty and Wellness
When using rose absolute or rose otto in the practice of aromatherapy, natural perfumery or massage therapy, it's always better to dilute them in a carrier oil. Carrier oils would be jojoba, grapeseed, olive or other vegetable oils. Traditionally a calming and uplifting oil, rose absolute also has anti-inflammatory properties.
Rose absolute and rose otto have been known to help with stress and anxiety. It's been shown in studies of healthy volunteers that rose oil decreased the breathing rate and blood pressure when applied to their skin.
Speaking of skin, did you know that rose essential oils has excellent emollient properties for moisturizing dry skin. It also stands tall as an antiseptic and astringent for treating acne skin and acts as an anti-inflammatory oil for redness and inflammation. There are also studies that show rose essential oil has been used to help heal wounds. The biggy here is that by inhaling rose essential oil, it has been known to inhibit water loss in your skin. And get this, it lowers the concentration of cortisol. You know this one as the stress hormone that causes belly fat. Time to get a "big" bottle of rose essential oil
Not
rose fragrance oil, they are not the same. A word of caution though, it can be very expensive. So get what ever you can afford and treat it like its a gold bar, inhaling it as needed and never spilling a drop. That spilled drop would be costly.
Rose hydrosols, you know them as rosewater or rose floral water, is the water that remains after the oil is drawn from on top. These hydrosols are used as facial mist, toners and in hair tonics and have antibacterial properties.
There are no known side effects to using rose oils when you dilute them. The key is to Never use them topically at full strength, this could lead to skin irritation. Well ... That's it for this week. Remember ….
Life Never Smelled So Sweet!
Juliette's Website
Nyraju Skin Care


Related Articles
Editor's Picks Articles
Top Ten Articles
Previous Features
Site Map





Content copyright © 2022 by Juliette Samuel. All rights reserved.
This content was written by Juliette Samuel. If you wish to use this content in any manner, you need written permission. Contact Juliette Samuel for details.