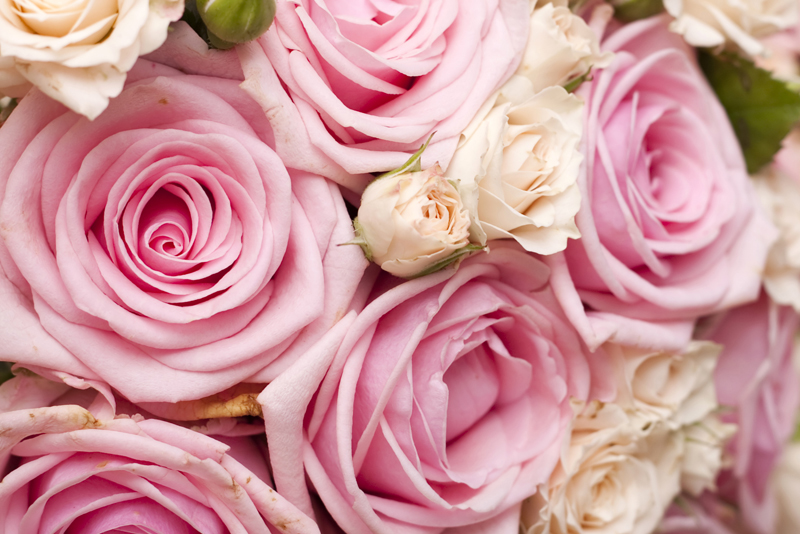 Hello fragrance mavens! We've learned over time that aroma and the beauty of fragrance doesn't always come in a perfumed shaped bottle. Have you ever considered planting your own tea garden? You could have your choice of fresh herbal blends on a daily basis. For example: Peppermint, Spearmint and Lemon Balm. With these three herbs in your garden, you can not only enjoy a wonderful cup of tea, you can also take care of an upset stomach, a headache and make an awesome hair rinse. Go figure!
However, if you'd rather just have a nice brew to sip on and relax, here's a recipe for your consideration.
Lemon Balm and Basil Tea
1 teaspoon chopped fresh lemon balm
1 teaspoon chopped fresh basil
1 teaspoon loose-leaf green tea
1/4 teaspoon dried lavender buds
Directions:
Cut a 3 to 4 inch square of 100-percent cotton cheesecloth. Place all the ingredients in the center of the cheesecloth square. Bring up the corners to the center and tie together with a string. Place the tea bag in 6 oz of hot water and let steep for 3 minutes. You can also us ready made tea bags and put your herbs inside of them as well. This will give you 1 serving. This is not your out of the box from the grocery store shelf cup of tea.
Lemon Chamomile Tea
1 teaspoon chopped fresh lemon balm
1 teaspoon loose-leaf green tea
1 teaspoon of dried chamomile flowers
Same directions as before for brewing.
Tea -Thyme Tea
1/2 teaspoon of fresh mint
1/2 teaspoon of rosemary
1/2 teaspoon of thyme
1/2 teaspoon of dill
1 teaspoon of loose-leaf green tea
Same directions as before for brewing.
If you'd like to try your green or not so green thumb at growing these herbs, you can do so on a small plot of ground or simply use pot containers and place them on your patio, deck or windowsill.
These plants make beautiful accents and add color to your surroundings. Imagine being able to pick your tea or seasoning, for that matter, when ever you choose. Organically grown, no harmful pesticides, just a nice herbal blend right outside your door or window. Sounds like something to consider!
That's it for this week.
Life Never Smelled So Sweet!
Juliette's Website
Nyraju Skin Care


Related Articles
Editor's Picks Articles
Top Ten Articles
Previous Features
Site Map





Content copyright © 2022 by Juliette Samuel. All rights reserved.
This content was written by Juliette Samuel. If you wish to use this content in any manner, you need written permission. Contact Juliette Samuel for details.