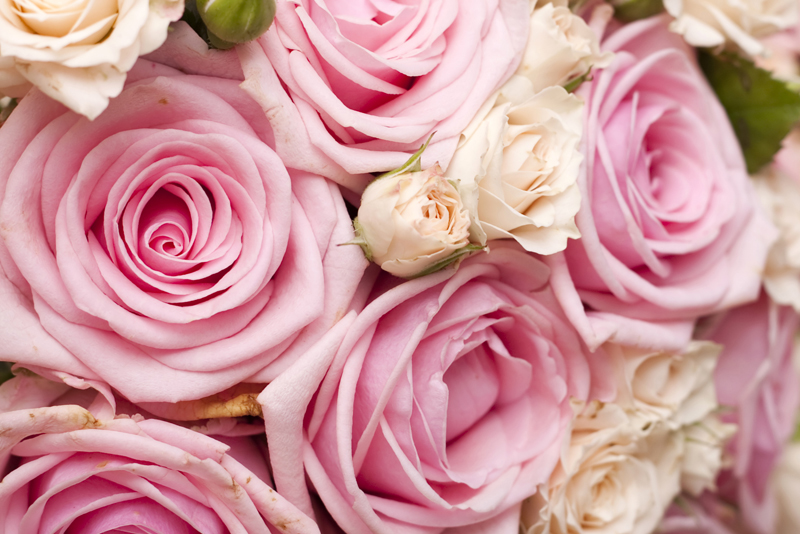 When we use the word magic, it brings to mind the casting of spells and blending of potions and making concoctions. In a way, to experience a scent is a form of magic. It takes us to other worlds, reminds us of a loved one long gone and can bring a smile to your face from the beauty of its aroma.
Fragrance is used to relax, uplift, protect and have you smelling, Oh, so good. Some of you will go to the store and purchase perfumes and body products for your fragrance experience. Others of you will want to make them yourself. In order to experience this path of fragrance magic, you'll need to have certain ingredients on hand. A great way to store them is in jars. Save your old mason jars, glass mayonnaise jars, bath salt jars and sturdy gift boxes. The gift boxes make great storage spaces for labels, tape and pens.
A Working Pantry of Scented Goodies
Dried flowers
- If you're fortunate enough to have a flower garden, you'll constantly be in scent heaven. But the flowers don't last all year, so the provides the perfect opportunity to dry them and have at your disposal year round. Lavender heads, rose petals and chamomile flowers are just a few of what you can grow and dry from your yard. Your local health food store will also have them on hand occasionally .
Dried herbs
- Sage was a staple growing up. Generations of the women in my family always had sage growing and stored in the house. Rosemary, basil, peppermint, bay and thyme are also great to have in your pantry. You can do everything from seasoning your food to making herbal tea blends with the right herb and flower combinations.
Essential oils
- All of the flowers and herbs mentioned above will yield an oil for you to work with. I love essential oils but I'm not one to distill them. I will infuse a cooking oil from time to time, but that's about it. I have to buy them already bottled. This means that special attention will have to be payed to the supplier. You'd be surprised at what growers and distillers will do to pass off an essential oil as therapeutic or organic.
Lavender, rosemary, peppermint, tea tree and sweet orange make a great starter kit. You can always build on your collection as you become more focused.
Carrier oils
- These are your oils such as jojoba, olive, grapeseed or sunflower. They're great for infusing your herbs and diluting your essential oils.
Tools for Blending
- mixing bowls (glass or stainless steel), stainless steel or wooden spoons, tea bags (for making your own)
The key to fragrance magic is to know that it will take time to build and establish your knowledge of how to work your magic. Some of you may want to work more with the cooking herbs others may want to work with the perfume side, either way it's a great path to walk.
That's it for this week!
Life Never Smelled so Sweet!
Juliette's Website
Nyraju Skin Care


Editor's Picks Articles
Top Ten Articles
Previous Features
Site Map





Content copyright © 2019 by Juliette Samuel. All rights reserved.
This content was written by Juliette Samuel. If you wish to use this content in any manner, you need written permission. Contact Juliette Samuel for details.