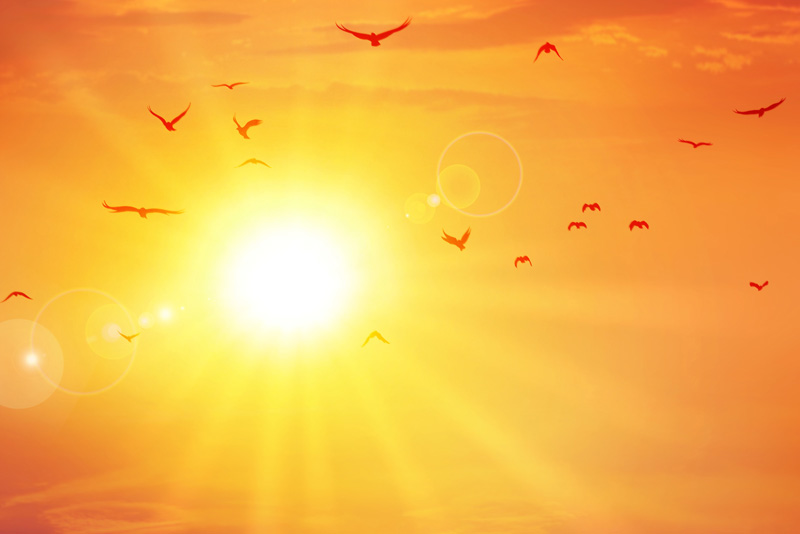 I've read that when flying in an airplane, being a little off course can result in disaster. Only one degree off will cause the plane to be ninety-two feet off target when it flies a mile. Ninety-two feet doesn't seem like a big problem. Of course we know most planes fly a lot farther than one mile. One degree isn't easy to discern without a complicated guidance system. I'm sure to the naked eye the plane appears to be exactly on target. However, the longer it travels off course, the greater the distance from the intended landing area. Soon the airplane is thousands of miles from its intended destination.
In airplanes, it comes down to the correct settings on the control panel to keep the plane headed in the right direction. Once a pilot realizes or is informed of his mistake he can make a course adjustment to get back on track.
Each of us has an intended destination. It might be a career goal, or a posh retirement. As Christians, we come to the understanding God the Father has a plan for us, and that becomes our goal. We set our guidance system on that destination. But how often along that journey do we veer off course?
In the book of Luke, there is a story of two sisters, Mary and Martha. Jesus and his disciples had stopped in for a visit. We find Martha complaining to Jesus because her sister Mary was sitting at his feet instead of helping with the work.
"But the Lord answered her, 'Martha, Martha, you are anxious and troubled about many things, but one thing is necessary. Mary has chosen the good portion, which will not be taken away from her.'" Luke 10:41-42 ESV
Martha knew Jesus as well as her sister. She knew he was the Messiah. She knew he held the teachings of life. But she became distracted. Instead of focusing on the one who would bring salvation, she chose to worry about earthly things. She wanted her home to run smoothly. She wanted everything to be right, and she counted on her own abilities to make it so. This led her into frustration, anxiety, anger at Mary, and even anger at Jesus.
Can we blame Martha? How often have I been nudged off course by stress? How often have I been so focused on the work, I thought it was all my responsibility? I began a little off course- only one percent, but before long I was heading full speed toward a crash landing. But someone, in touch with the control tower. told me I didn't have to accept my misdirected course. I could make an adjustment and be back on the road God had planned for me.
Philippians 4:6 says, "do not be anxious about anything, but in everything by prayer and supplication with thanksgiving let your request be made known to God."
Jesus invites all of us, who are weary and burdened, to come to him. He said we will find rest. (Matthew 11:28-30)
When we seek the kingdom of God and his righteousness, he provides everything we need to travel through this world according to his plan. (Matthew 6)
And he will supply every need according to his riches in glory in Christ Jesus. (Philippians 4:19)
You Should Also Read:
A Flash of Light
A Word From God
A Million Nows


Related Articles
Editor's Picks Articles
Top Ten Articles
Previous Features
Site Map



Follow @LynneChapman
Tweet





Content copyright © 2022 by Lynne Chapman. All rights reserved.
This content was written by Lynne Chapman. If you wish to use this content in any manner, you need written permission. Contact Lynne Chapman for details.