Asthma and Mold in Flood Damaged Homes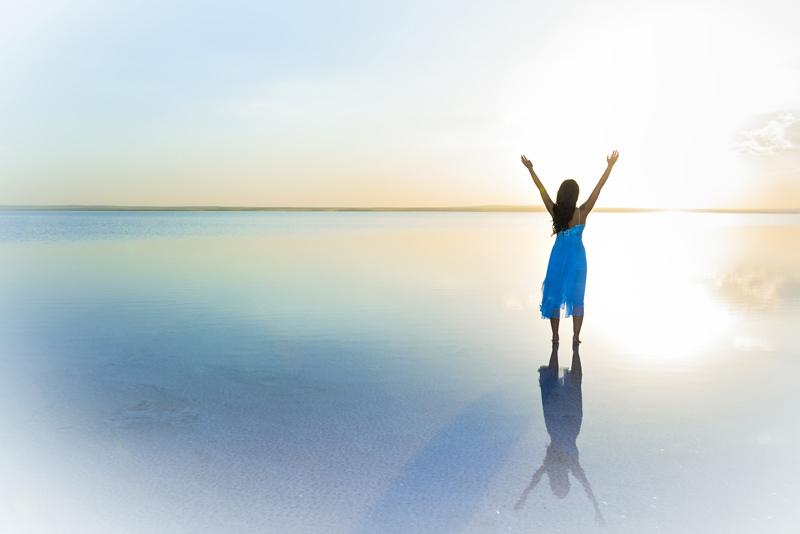 People who have lost their homes and businesses to flooding face more than personal and economic losses. They also face health issues, including allergy problems and worsening asthma even after flood waters recede.
Water Damage and Mold
Flood waters damage everything they touch inside a home. The dirty water holds dirt and bacteria, which it deposits in your home. Not only are possessions soaked, but flood waters soak building materials, including sheet rock, insulation, ceiling tiles, plaster, and more.
Once flood waters recede, everything begins to dry out, but then mold quickly becomes a huge problem. There's a short time between flooding and when mold begins—it can begin growing as soon as 24 to 48 hours after a flood.
Mold and Health
Mold is a fungus (like mushrooms and yeast) that spreads by releasing spores into the air. Some fungi are beneficial, while other cause damage to homes and health problems in people. Some more common health problems caused by fungi include nail infections, ringworm (fungal skin infection), and even allergies and asthma in those sensitive to mold allergen.
Signs & Symptoms of Mold Exposure
Coming in contact with some molds can cause health issues for anyone, but especially those who are allergic to mold.
Some of the most common signs and symptoms of mold allergy/illness can include:
• Coughing
• Wheezing
• Itchy throat
• Nasal stuffiness/congestion
• Runny nose
• Sneezing
• Irritated eyes
Additional mold exposure symptoms may include:
• Headache
• Poor memory or difficulty concentrating
• Fatigue
• Weakness
• Digestive issues (abdominal pain, bloating, diarrhea)
• Skin rashes
Mold spores can worsen asthma in anyone who already has asthma, and can even cause asthma in people who may not be aware they have a genetic predisposition for this condition.
Precautions to Take to Avoid Mold Exposure
There are some steps you can take to minimize exposure to mold when facing the aftermath of a flood and the cleanup begins.
1). Anyone who has a known mold allergy and asthma should avoid working in a damp or wet environment.
2). Wear protective outer clothing, such as a long-sleeved shirt and long pants. You can wear these over another light shirt and shorts to reduce skin exposure to harmful mold. In addition, wear rubber boots and gloves to protect hands and feet. Before leaving the work area, remove this outer layer of clothing and either throw these away, or put in a plastic bag and launder them as quickly as possible. Make sure to avoid cross-contamination of clean clothing by washing these work clothes alone, not mixed with other clothing. Clean gloves and boots with bleach and let dry.
3). Wear a disposable respirator, such as an N95 or N100 type. If you a mold allergy and asthma, then you'll need to wear stronger protective respirators such as a half-face negative-air respirator with a HEPA filter (N100 or P100) or a powered air purifying respirator (PAPR).
4). Eye goggles that keep out all dust will also limit mold exposure.
In addition, you'll need to keep taking your prescribed asthma and allergy medications as directed by your doctor. It's easy to forget to take medications when you're dealing with a flood, but it's the best way to protect your health.
Cleanup is hard, dirty work after a flood. Be sure to take care of yourself as best you can. When working inside your home, be sure to wear at least an N95 or N100 respirator and wear protective clothing, including goggles, rubber boots and rubber gloves.
If you begin to feel ill in any way, be sure to contact your doctor as soon as possible. Also be sure to contact your doctor if asthma and allergy symptoms worsen during cleanup, and head directly to the emergency room if you begin to suffer a severe asthma attack.
Please check out my new book
Asthma's Nothing to Wheeze At!
Now also available on Amazon
Asthma's Nothing to Wheeze At!
You Should Also Read:
Humidity and Asthma
How to Help During an Asthma Attack
Proper Inhaler Technique


Related Articles
Editor's Picks Articles
Top Ten Articles
Previous Features
Site Map



Follow @SherryAsthma
Tweet





Content copyright © 2023 by Sherry Vacik. All rights reserved.
This content was written by Sherry Vacik. If you wish to use this content in any manner, you need written permission. Contact Sherry Vacik for details.