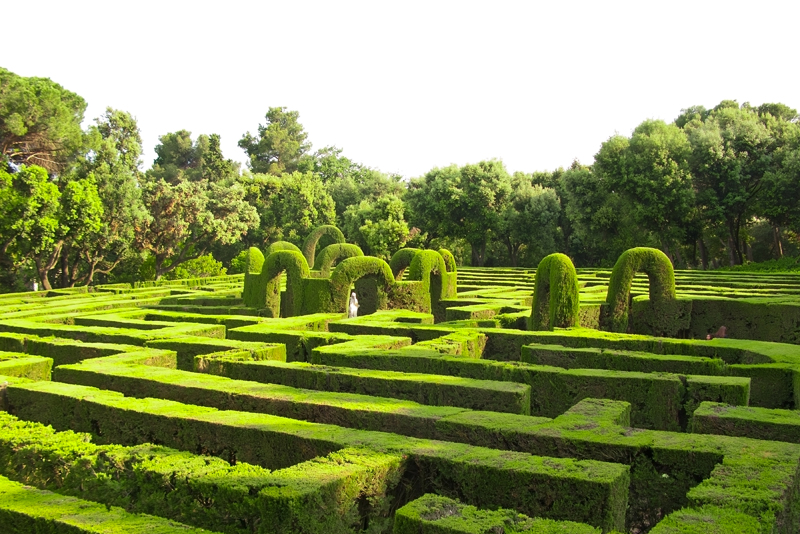 Ever since the tulip mania of the 16th century, tulips have been a favorite English garden flower. John Tradescant the Elder (c.1570 to 1638), gardener to Charles I, played a crucial part in tulip trading. An avid plant collector, Tradescant traveled the world, bringing botanical treasures back to England, and in the early 1600's, he brought back hundreds of tulip bulbs. Prices were astronomical for these unusual flowers. A 'futures' market in tulips rose to a frenzy, and then crashed, bankrupting many.

But tulips are still loved today, and with good reason. Their rich colors make a spectacular display in spring, and their tall, straight stems look statelier than the drooping daffodil. So tulips look especially good in formal gardens.

For the most formal effect, mass tulips in rows or sweeps of one color, or shades of one color. Use strong, royal colors such as red, purple or orange.

If you prefer an informal, cottage garden effect, combine lots of colors, with more emphasis on pastels such as pink and lavender. Scatter them here and there rather than in a row. Many people recommend just tossing the bulbs on the ground, and planting them wherever they land. This will create the most informal effect. (I must admit I've tried this method, though, and always seem to have trouble finding all the bulbs I threw down – later I'll find one and think, oh, I missed that one!)

Combine tulips with other plants

Red or pink tulips with blue forget-me-nots make a lovely combination.

Tulips really stand out in front of evergreen hedges such as boxwood, holly, hemlocks, or yews.

How to plant tulips

Choose a sunny spot, with well-drained soil. Bulbs will rot if sitting in wet soil.

Choose only firm bulbs with no signs of mold. Throw away soft bulbs.

Tulip bulbs have a brown skin called a tunic. Don't scrape this off – it protects the bulb.

Plant tulips about four weeks before the ground freezes. This gives them time to get established before winter.

Dig a hole about twice as deep as the size of the bulb. Add a little bulb fertilizer to the bottom of the hole.

If you have a problem with underground critters such as moles, mice or chipmunks, add a bit of tiny chipped gravel to the bottom of the hole. This will make it more difficult for the animals to get to the bulb.

Place the bulb in the hole, root side down, and cover with soil.

Water.

How to care for tulips

In the spring, when you notice the green tips starting to come out of the ground, add a little bulb fertilizer around each bulb. Do this each year in the spring.

Once the flowers have finished blooming, let the leaves die down naturally. This is crucial if you want flowers next year. Don't cut them off, tie them into braids, or bundle them with rubber bands. They need to have their leaves open to the sun in order to make food for the bulbs to produce flowers next year.







You Should Also Read:
Daffodils
English Bluebells
Crocus


Related Articles
Editor's Picks Articles
Top Ten Articles
Previous Features
Site Map





Content copyright © 2023 by Carol Chernega. All rights reserved.
This content was written by Carol Chernega. If you wish to use this content in any manner, you need written permission. Contact Carol Chernega for details.