Daffodils - traditional flower of spring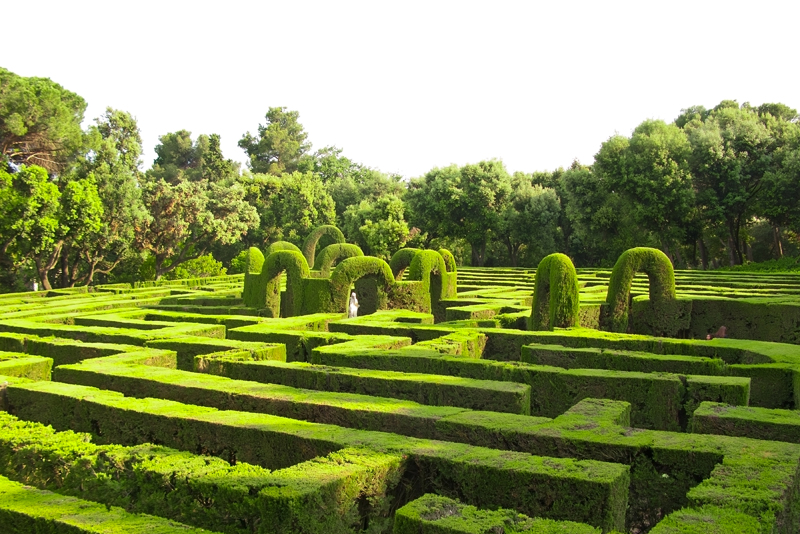 Daffodils are a standard spring-flowering bulb, and one of the easiest to grow. Although we usually think of Holland as being the only country where bulbs are produced, England actually comes in a close second. The Royal Horticultural Society, in London, is considered to be the most authoritative institution for daffodils.

A big advantage to Daffodils is that they are poisonous – so neither deer, mice, moles groundhogs or chipmunks will eat any part of the bulb or leaves or flower stalk. But do be careful when planting them that your cat or dog doesn't play with them and eat them. It could make them very sick.

Another advantage is that, with proper care, daffodils will come back year after year, so you only have to plant them once to have years of beauty.

Most people think of daffodils as being the basic yellow – but there's a much wider variety of colors than that. You can easily find daffodils in colors ranging from white to yellow to pink, apricot, orange and red. Some will have two colors – the 'trumpet' (the center, or cup) might be one color with the outer petals (the 'perianth') a different color. With all of these combinations, there's something for everyone.

History of the Daffodil

Greek mythology tells the story of a handsome youth who looked into a pool of water, saw his own reflection, and was so taken with his own beauty that he couldn't stop looking at himself. (an alternate version says that he thought his reflection was a water nymph that he fell in love with) He was dying from lack of food and water because he wouldn't leave the pool. A Greek god took pity on him and turned him into a flower on the side of the bank.

References to Daffodils can be found as far back as 300 B.C. But cultivation of them mainly began in the 16th century.

Daffodils mostly fall into the cultivars called Narcissus Poeticus (of the poets) or Narcissus Pseudonarcissus (Jonquil-daffodils). Wild daffodils exist widely in England, but are difficult to classify.

How to plant Daffodils

The biggest mistake people make in planting daffodils – or any bulb – is not planting enough. You want big drifts, not just one little clump.

Plant bulbs in clumps of odd numbers – 3, 5, 7 etc.

Dig a hole for each bulb that's roughly twice the size of the bulb. Place a little bone meal or bulb fertilizer in the bottom of the hole, and cover that with a dusting of soil. Then place the bulb in the hole, root side down, and cover it with soil.

When to plant Daffodils

Plant in the fall after the first hard frost, but before the ground starts to freeze.

Planting too early, when it's still very warm, will encourage the bulb to send up leaves. Planting too late will mean they don't have time to get their roots a bit established before they freeze.

In eastern Pennsylvania, we start planting about the second week in October up until mid-November.

Where to plant Daffodils

In keeping with the Greek myth, a classic place to plant daffodils is along the side of a stream or pond.

Multiple clumps planted under deciduous trees (so they'll still get early spring sun), is an informal look.

Dwarf species of daffodils look great in rock gardens.

Large, double-flowering daffodils look best in larger areas.

A classic English look is to 'naturalize' daffodils in lawns. The only caveat is that you must wait until the leaves die down before mowing the lawn – usually early June -- so be sure you do this in an out-of-the way spot that won't look too messy while you're waiting for the leaves to die down.

Wherever you choose to plant them, make sure the soil is moist but not wet. Daffodils will rot if they are sitting in wet soil.

Caring for Daffodils

In the spring, as the flowers start to open, sprinkle a little bone meal or bulb fertilizer around each flower. This will help it produce more flowers next year.

After the flowers fade, cut the flower stalk down to the center of the plant. DO NOT cut the leaves – they must be left to die down naturally so the leaves can take food down to the bulb for next year's flowers. This process can take up to six weeks. You can cut the leaves off after they turn yellow.

Daffodil clumps can be divided every 5-7 years. Do this just as the leaves turn yellow.

Daffodils look great in flower arrangements. Most can be cut just as they start to open. Double-flowering varieties should not be cut until they're fully open.

Don't place daffodils in a vase with tulips – the poison in the daffodils will damage the tulips. 'Temper' the daffodils first by placing them in a vase of water overnight. Then throw out that water, and add them to your other flowers with fresh water.

You Should Also Read:
English Garden Bulbs
English Bluebells
Snowdrops


Related Articles
Editor's Picks Articles
Top Ten Articles
Previous Features
Site Map





Content copyright © 2022 by Carol Chernega. All rights reserved.
This content was written by Carol Chernega. If you wish to use this content in any manner, you need written permission. Contact Carol Chernega for details.