Consistency of Colors in Your Prints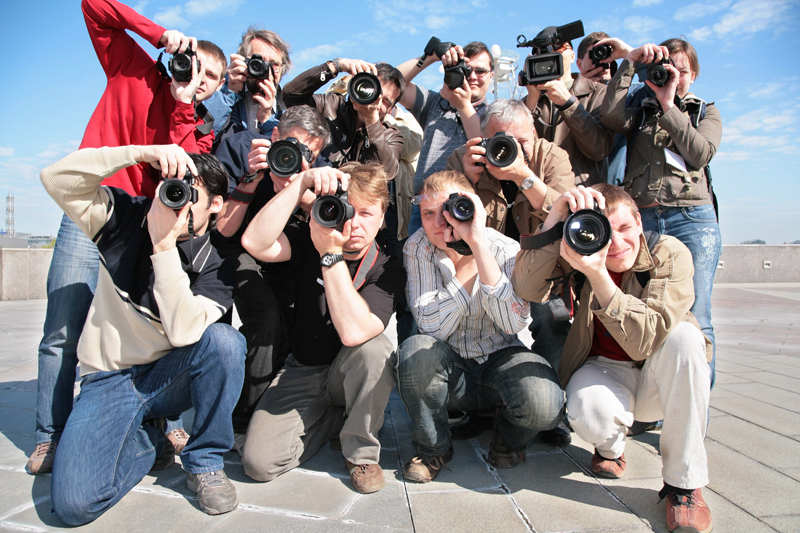 The wonderful thing about digital photography is the ease of editing photos yourself. It only costs you time rather than developing equipment to adjust your colors, contrast and tone of each photo. But there are a lot of factors in keeping your colors consistent and looking fantastic.

Always use the same printer, whether it is a printer you own or sending it to a printer. Differences in ink and paper will change the way your prints look. If you use the same printer, ink and paper every time you learn what settings look best for your prints. If you are looking for someone to print your photos for you, try sending the same photo to several different places. Many let you upload the photo digitally and have one-hour service. Look through settings and uncheck any color-correction settings. You want to be in charge of the way your colors look.

Laptops are wonderful ways of being able to edit your photos anytime, anyplace. But think twice next time you pack up your laptop to head to the coffee shop to do some editing. Differences in the light in your work area can affect the way your photos look on your screen. Try to keep your surroundings the same for your editing sessions. This is accomplished best by working in evenings and using lights that are always in the same area. The room you work in shouldn't be overly bright or very dark. Staring at a monitor in the dark can be hard on the eyes. Also, take frequent breaks where you focus on something across the room that isn't emitting light every 20 minutes or so to give keep your eyes from tiring out.

Keep your monitor clean. Even a thin layer of dust affects the way colors look on your screen. Most of the advice I have seen advises to clean it once a week, but I have found with my monitor that I need to clean it every couple of days. Invest in an electronic cleaner that won't harm your monitor, and spray it onto the cleaning cloth rather than the monitor. This way the cleaner won't run down your monitor and get inside any seams where it could do damage to your equipment.

When setting up your work area, be sure that there aren't any glares on your monitor from windows or lamps. These will distract you and the uneven light will affect the colors on your screen. Be sure that the lighting on both sides of your monitor is equal, rather than having a lamp on one side of your monitor that keeps one side bright, and the other side darker.

Calibrate your monitor. This will help you set your monitor settings closer to true colors. There are some free visual sites that will help you estimate your calibration. If you have the money, invest in quality calibration software and meters. A popular one is Spyder3elit. Some common calibration rules are to have your monitor warm by running for half an hour before adjusting your settings. Calibration should be done once a week at a minimum. You should also calibrate your monitor anytime the light in your environment changes drastically. If you normally edit in the late evening but suddenly find you need to edit in the middle of the afternoon, you need to calibrate your monitor. While I was calibrating my monitor I realized I was keeping it tipped at just the wrong angle and was keeping me from seeing the difference between dark gray and true black. This could be an issue if you use a laptop or if different people use your monitor and each person adjusts the monitor height and angle.

The color of your surroundings can also affect the way your photos look on your screen. I had a Photoshop instructor that taught that your monitor desktop should be gray and your surroundings should not be colorful. I didn't realize how much that color really does affect the way colors look on your screen until I ran across a site that demonstrates this. I will post the link at the end of this article. When it is loaded hover your mouse over the different color links and watch how it affects the way the white, black and gray boxes look.

There are many different factors that can affect the way your prints turn out. If you keep your editing and printing processes consistent, it will help keep your photos consistent.

The site that shows the differences color backgrounds is https://displaycalibration.com/brightness_contrast.html. Hover over the colors to change the backgrounds.


*********************************************************************
You Should Also Read:
Basic Camera Care
Point and Shoot Tips
Framing Your Shots


Related Articles
Editor's Picks Articles
Top Ten Articles
Previous Features
Site Map





Content copyright © 2022 by Janina Webb. All rights reserved.
This content was written by Janina Webb. If you wish to use this content in any manner, you need written permission. Contact Ewa Sapinska for details.