The Scent of Beautiful Skin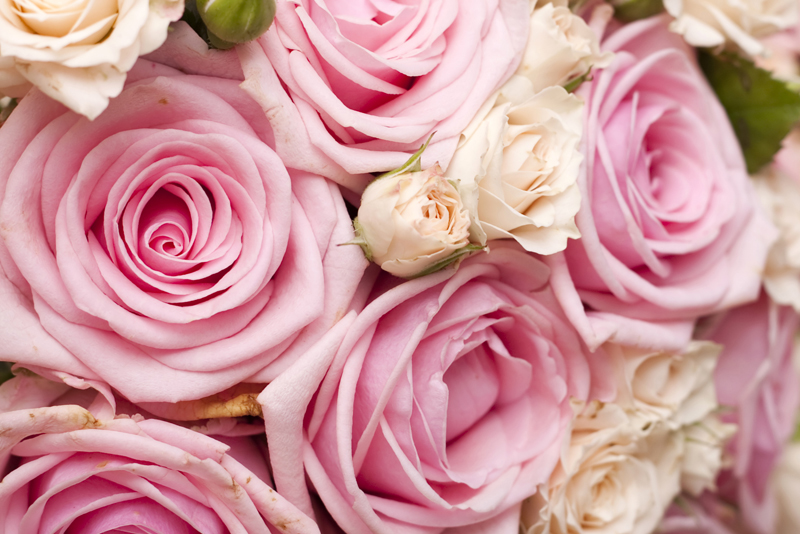 As more and more of you are looking for natural solutions to skin-care woes, essential oils will definitely enter into the equation. There are three flowers that have long been a part of formulas and solutions when it comes to skin care. Their benefits provide great results for many challenges when it comes to skin.
Enter the Rose, Chamomile and Lavender. History has given us lots of stories of how these flowers have helped with skincare challenges. Let' s take a closer look.
Rose
is often referred to as the Queen of all Flowers, and is known for its benefits to maturing skin. It's said to hydrate and has the ability to heal broken blood vessels that can cause that annoying redness that won't go away.
The Rose is used in several formulations. You might know it best for its use in rosewater as a toner. Then there's rose otto which is typically touted for its aroma and how it effects your emotions. However, when it comes to skin care it reins supreme especially for maturing skin. It's an antioxidant, it's anti-bacterial and it's a great moisturizer. It's expensive and you'll find the best oil to have been obtained from steam distillation. Not to worry because one to two drops added to a formula can produce a product that will last you quite a while.
Chamomile
oil is extracted from the heads of the chamomile flower. Product labels will often identify it as matricaria. It's known to produce a calming effect when drinking it as a tea. This same effect is known to happen when used in beauty products.
It helps to rejuvenate ruddy complexions and takes the stubborn redness out of your skin while improving your skin's elasticity.
Lavender
is known as the go to essential oil. It's been known to aid in helping with surface burns, you know the ones you get when pulling items from your oven. It's also used when in need of sunburn relief.
It's used in a lot of beauty products that are for overnight care. When your skin is at rest, it has a tendency to provide you with greater results. It's considered a mild essential oil and helps in balancing out oil production in your skin. It's a great option for oily, sensitive and dry skin.
While Rose, Chamomile and Lavender are known for their use in skin care products a new flower has entered the realm as a potent and wonderfully scented ingredient for skin care products. The
White Willow Bark
tree is being used to produce an extract in the world of skin. It helps to manage oiliness in your skin. This makes it very popular in products used for exfoliation and as astringents.
It also contains salicylic acid, this gives it an all-natural, yet gentle way of fighting acne challenges.
Just when you thought essential oils were just for smelling good, skin care products teach you that they are so much more. That's it for this week.
Life Never Smelled So Sweet!
Juliette's Website
Nyraju Skin Care


Related Articles
Editor's Picks Articles
Top Ten Articles
Previous Features
Site Map





Content copyright © 2022 by Juliette Samuel. All rights reserved.
This content was written by Juliette Samuel. If you wish to use this content in any manner, you need written permission. Contact Juliette Samuel for details.