Five Astronomy Non-events of 2017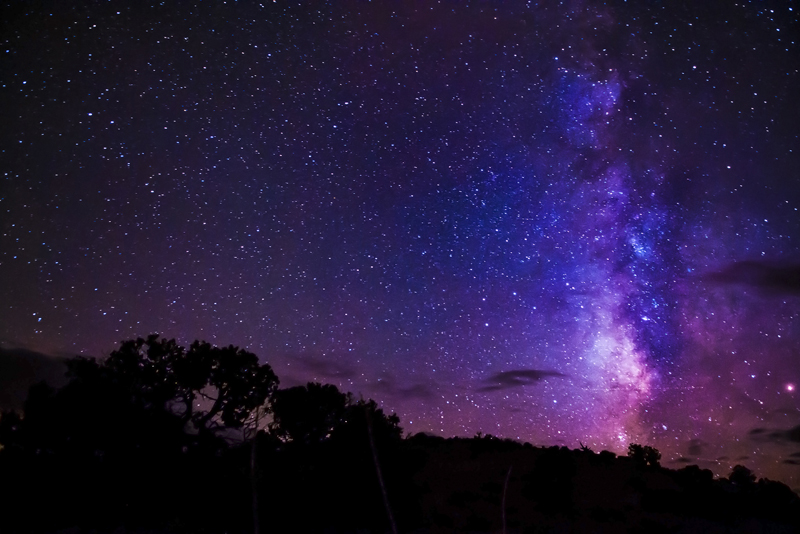 The year 2017 was favored with dire predictions of destructive giant impacts. And the 15 days of darkness "forecast by NASA" was back again. Unusually, there was no sign of the "Mars will look as big as the full Moon" that's been a regular since 2003.
But let's start by looking at a new non-event.
1. Will This Year's Perseid Meteor Shower Be the Brightest in Recorded Human History?
Short answer: No.
"According to astronomers", the story began, the 2017 Perseids "will be the brightest shower in human history".
Oddly, no actual astronomers were talking about it. Yet had it been true, it would have been phenomenal. Forget the eclipse, this would have been the event of the year! The best Perseid show on record was in 1993 with a rate of 300 per hour. Impressive, but the Perseids don't deliver record-breaking meteor storms.
For record-breaking, we want Leonids. This
woodcut represents a Leonid storm in 1833
. A Yale astronomer observed it, and estimated the rate at over 70,000 meteors per hour. The November 1966 Leonids produced rates of up to 100,000 per hour. One observer who had watched under a clear dark Texas sky described the sight as "literally a sky FILLED with meteors, like a sparkling, constant golden shower (the astronomical kind!) flowing from the sky for hours."
This story was probably invented to increase web traffic. It worked, whizzing through social media as people indiscriminately shared it.
2. A big asteroid will hit Earth on February 16, and a wayward planet will finish the job in October.
According to "Russian astronomer Dr Dyomin Damir Zakharovich" object 2016 WF
9
would hit the Earth on February 16, causing enormous damage. 2016 WF
9
, he said, was a fragment which broke off the planet Nibiru. Nibiru itself would collide with us in October, destroying the Earth. NASA knew, but was keeping it secret.
Let's take this a bit at a time.
(a) First of all, there's no evidence even that Zakharovich exists – an internet search yielded nothing except references to this asteroid story.
(b) Unlike Zakharovich, Nibiru seems to be a focus for countless websites. However none of them contain any more evidence for
its
existence than there is for that of the "Russian astronomer".
(c) NASA said that 2016 WF
9
would pass the Earth at about 32 million miles on February 25.
February came and went, as did 2016 WF
9
which came no closer to us than 50,970,000 km (31,670,000 mi) — as NASA had said.
3. Asteroid strike will kill millions in June.
With 2016 WF
9
safely passed – and no sign of Nibiru – time for the next doomsday prediction. Uploaded to YouTube was a video called
[NOT A HOAX] Urgent Warning to Earth! MASSIVE Asteroid will hit Earth on June 23rd 2017
.
We were told that NASA's website predicts a collision with Asteroid 3BC2017. "The impact will stop the rotation of the earth for three days. It will create a 12 magnitude earthquake – the shockwaves will be felt around the whole world." These events will be caused by God before the Rapture, and only those ready to follow Jesus Christ will survive.
There is no object designated 3BC2017.
4. Biblical prophecy says the world will end on September 23, 2017.
On June 24, Earth was still intact, but we weren't off the hook. The apocalypse was now set for September 23. A self-styled "Christian numerologist" linked his end-of-the-world with Nibiru, making a kind of hybrid of the previous two doomsdays.
As explained in his new book, the number "33" kept leading him to
The End
. He claimed that we couldn't hide from Nibiru, which was on its way. "The evidence to support this is overwhelming." Between the numbers and the nonexistent planet, he was derided not only by astronomers, but also by Christian theologians.
I'll say no more about this than it was 2018 when I wrote this article that you're reading.
5. NASA predicted 15 days of darkness.
Our final tale is so in-your-face silly, it has to be a joke. The claim is that NASA informed the White House of this blackout in a 1000-page report. Jupiter and Venus, which would be close together, would interact in a way that affected the Sun. This would bring about 15 days of darkness, starting on Sunday, November 15. Supposedly, NASA says, "This event will be similar to what Alaskans experience in the winter."
So what do we make of this?
a) First thought: A 1000-page report? Really?
b) Jupiter and Venus were in conjunction on November 13. This means they look close together in the sky. However they're in their own orbits and never nearer to each other than several hundred million miles.
c) Small detail: November 15, 2017 isn't a Sunday. Nor was November 15, 2016 when the story made the social media rounds that year. But it was a Sunday in 2015 when the story seems to have originated.
The Hoax-slayer website comments, "From time to time, another clickbait fake-news website will resurrect this tired old hoax . . . in an effort to gain more site visitors."
You Should Also Read:
Martian Myths – Would You Believe Them
Four Big Astronomy Non-Events of 2015
Syzygy - When Heavenly Bodies Align


Related Articles
Editor's Picks Articles
Top Ten Articles
Previous Features
Site Map





Content copyright © 2023 by Mona Evans. All rights reserved.
This content was written by Mona Evans. If you wish to use this content in any manner, you need written permission. Contact Mona Evans for details.