Getting Started Making Metal Jewelry - Book Review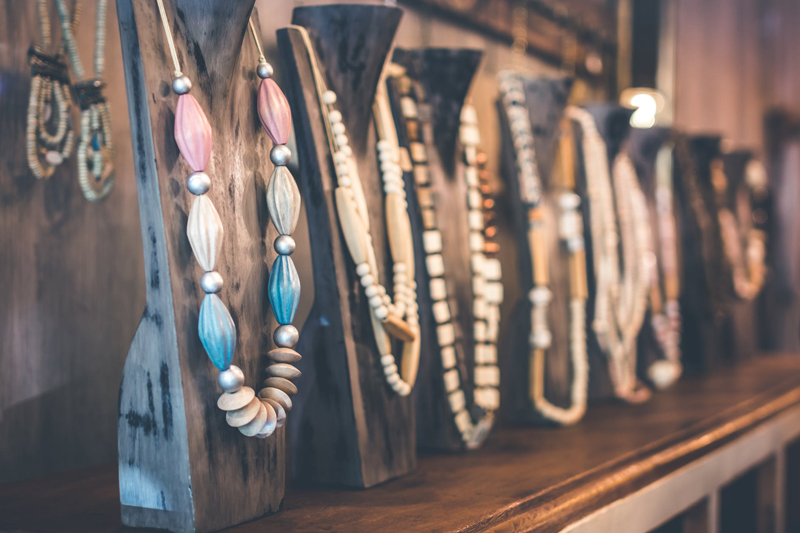 Getting Started Making Metal Jewelry, by Mark Lareau, is a introduction to metal jewelry fabrication. Fabrication involves all the processes we typically think of as metalsmithing; including metal cutting, shaping, forming, joining, filing, and finishing. Many of these tasks are more technically advanced than basic bead stringing and wire work. They require specialized equipment and very specific skills that take time to master.
Lareau, an accomplished jewelry artisan and teacher, encourages readers to overcome their fears about jewelry fabrication. He points out that "the basic skills of metalsmithing are no more challenging than any number of household chores that most of us do on a daily basis" - such as cooking, cleaning and using a sewing machine. His tone throughout the book is casual and motivating. He explains techniques clearly, without getting bogged down in complicated details.
You can get the most out this book by working through it start to finish. (It's relatively short at just over 100 illustrated pages, so it's not overwhelming.) The first chapter discusses equipment and materials in an easy-to-follow format. You can use this chapter as a shopping list to assemble the supplies you'll need to accomplish every task in the book.
The second chapter explains the basic science behind soldering and fusing. This chapter is only four pages long, but it will help you understand what you're trying to do - and what might go wrong - when you first attempt these skills.
The third, and final, chapter contains a series of very simple, but gratifying projects. You will learn a couple of neat methods for creating artsy pendants using sheet and scrap metal; how to use letter punches to make a message-imprinted cuff bracelet; join metal by riveting (with no soldering required); and how to make some finger rings and chains.
They are all great projects for beginners. They will not, however, teach you everything you may want to know about metalwork. For example, there is no project that demonstrates how to make a bezel. Instead, there is a project that involves soldering a pre-made bezel (and a pre-made prong setting) to sheet metal. This took me a little by surprise, because making a bezel was my first assigned task when I took a beginning-level soldering class. But in retrospect, it was a pretty frustrating first project. You'll have plenty of time to learn those skills later with more advanced books, or by taking a class of your own.
The one thing I'd like to see handled differently in this book is its treatment of safety issues. Lareau does explain necessary safety precautions throughout the book, but I would recommend a separate, brief chapter completely devoted to safety. As a metal fabrication artist, you must be very proactive to protect yourself and others in your household or studio from injury. (I have nearly lost a finger more than once, received many skin burns, had a crock pot full of hot acid crack and break by itself, and have had to install a special ventilation system in my soldering area to address problems with toxic fumes.)
Overall I think you will like this book if you're brand new to metal jewelry fabrication, or if you'd simply like to learn more about it. Just be sure to read all of the instructions and information very carefully, go slowly, and focus carefully on what you're doing at all times. If you have unanswered questions or concerns about safety at any time, stop and do some more research. Finally, consider supplementing this book or others with a hands-on class if possible. Some fabrication techniques - especially that pesky soldering - are usually less frustrating to learn in person. (The author himself is a metalwork instructor, and if this book is any indication, he's a pretty good one. Consider contacting him if you're in the area of the Bead Factory in Tacoma, Washington.)
Click here for Getting Started Making Metal Jewelry, by Mark Lareau on Amazon.com.
Also by this author:
Click here for All Wired Up
(and introduction to wire jewelry making) on Amazon.com.
Some links in this article point to websites not associated with BellaOnline.com. BellaOnline.com is not responsible for the material found there.
---
Chris Franchetti Michaels is a writer and jewelry artisan specializing in beaded designs, wire work, and metal fabrication. She is the author of the books Teach Yourself Visually: Jewelry Making and Beading, Beading Quick Tips, and Wire Jewelry Quick Tips. Visit her website BeadJewelry.net for more jewelry-making help and inspiration.
You Should Also Read:
The Art of Resin Jewelry - Book Review
Making the Most of Your Flex-shaft - Book Overview
Wire Work Tools for Hammering


Related Articles
Editor's Picks Articles
Top Ten Articles
Previous Features
Site Map





Content copyright © 2021 by Chris Franchetti Michaels. All rights reserved.
This content was written by Chris Franchetti Michaels. If you wish to use this content in any manner, you need written permission. Contact Susan Mendenhall for details.