Perfume Essence and Flowers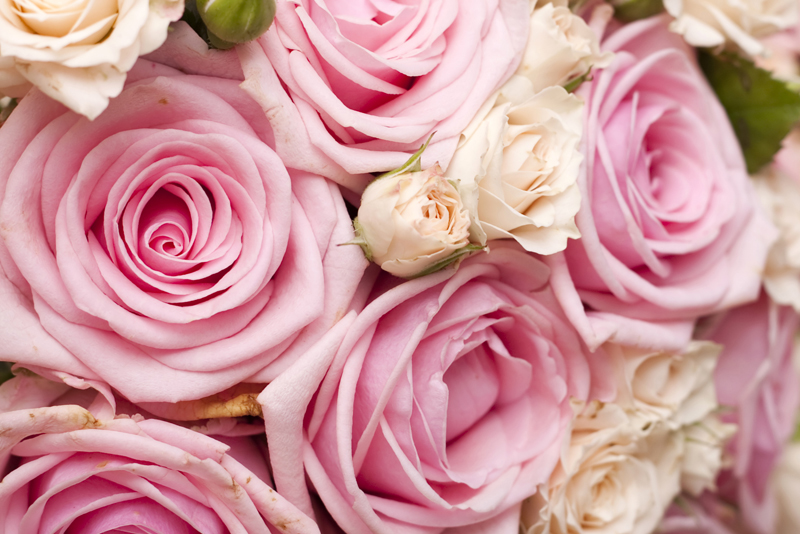 Do you get perfume from flowers? You might be thinking, that's a weird question, "perfume from flowers?". Where else would you get perfume? The perfume industry has taken the essence from flowers and tried to give us their closest adaptation as possible. It's known as synthetic oils or scents. Sometimes it works and sometimes it doesn't. When pure essential oils are used, it's as close as you will come to having the beauty of a flower's natural aroma with you at all times, which is "perfume". It's when it becomes lab created that you will often find a problem.
I can always tell a synthetic blend because I begin to sneeze and my nose burns and itches. How about you? Ever walk into a department store or one of the specialty stores selling fragrances and experience a reaction? That could be your scent radar telling you that the fragrances you're smelling have chemical additives that aren't good for you.
Bottom line, for most of you, we all know that springtime is when you'll begin to experience the beauty of scents in bloom. For the rest of you, hold on, your time coming.
Blooming Beauties
The aroma of the spring filled air can be intoxicating. A walk in the park or even your local Lowe's or Home Depot's garden section can provide you with the beauty of scent. A lot of these blooming beauties can be used to make natural perfume or better yet, infuse them to make scented oils.
Here are a few flowers that will share their beautiful aromas:
Lemon Verbena
- This beauty hides its scent at the tip of its branches. It's hidden in a small white blossom with a tiny yellow dot in the center. When you touch or rub the flowers it releases it's refreshing fragrance. You can use the leaves as dried herbs or through steam distillation create an essential oil.
Lavender
- Who of you have not smelled lavender at some point in your life. It's the be all - end all, essential oil to have in your medicine cabinet or kitchen pantry. Its blue flowers original home is the high mountains of Persia and southern France.
Lavender dried flowers are used in potpourri and its oil is used in everything from skin and hair care formulations to oil rubs, mist and infusions for calming your mind, body and spirit.
Rose
There's no true perfume essence without the luxurious rose. One or two drops can add elegance to the most simple of blends. The fresh flowers are steam distilled in order to create the pure essential oil.
All of these oils are complementary to each other. They blend and work well together. 20 drops of lemon verbena essential oil, 10 drops of rose essential oil and 5 drops of lavender essential oil create an Oh So wonderful aroma for your experience Add 2 ounces of jojoba oil and you've got the perfect perfume for you to enjoy. This is definitely an expensive blend, so choose wisely the person that will become privy to its beautiful aroma.
That's it for this week!
Juliette's Website
Nyraju Skin Care


Related Articles
Editor's Picks Articles
Top Ten Articles
Previous Features
Site Map





Content copyright © 2021 by Juliette Samuel. All rights reserved.
This content was written by Juliette Samuel. If you wish to use this content in any manner, you need written permission. Contact Juliette Samuel for details.