Adult Protective Services: Financial Abuse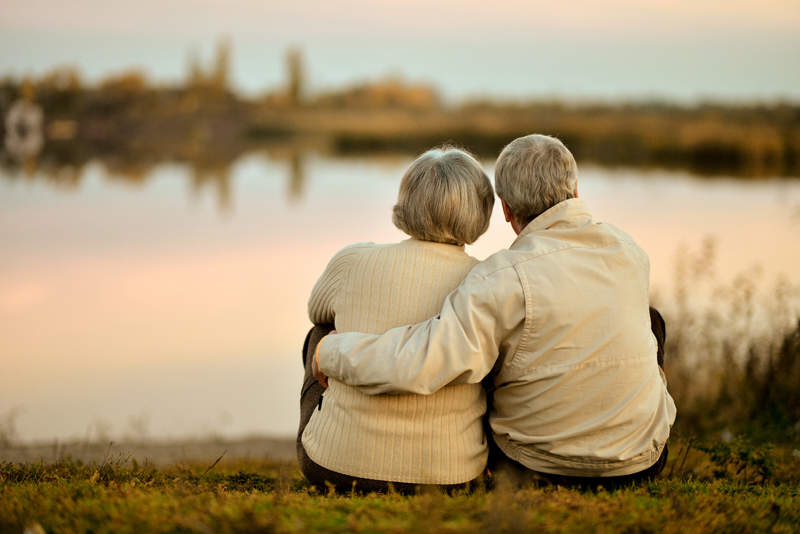 Financial exploitation is on the rise in Oregon and in the rest of the United States. Often the abuse is straight forward theft, but many complicated scams have been created that target elderly people. Scams are being perpetrated against elders through phone calls, letters in the mail, strangers at the door, and email. Caregivers, housekeepers, and contractors deliberately overcharge elders at times.

Most of the exploitation that is seen in Multnomah County (Portland, OR) has been perpetrated by relatives, close friends, neighbors and caregivers. Often, elders are persuaded to open a joint account with a trusted person so that the person can help pay bills for the elder in an emergency, which is what happened to an elderly man I'll call Mr. Jones. Mr. Jones' son Bob talked Mr. Jones into opening a joint account. Mr. Jones' monthly income went into the checking account, and then he paid his bills from it and had money left over every month.

Mr. Jones was in a car accident about two years after opening the joint account. While he was in the hospital, Mr. Jones assumed that Bob would take over Mr. Jones' financial responsibilities. What happened was that Bob wrote himself a large check for cash, and then paid some bills with what was left over. When Mr. Jones tried to remove Bob from their account, he was told that since Bob was a joint holder, he and Mr. Jones had equal rights. The banker explained that Mr. Jones should have simply added Bob to his account as a voluntary Power of Attorney (POA) for financial management purposes.

When an elderly person adds someone to an account, the elder has the power to remove them at any time, for any reason. When an elder and another person open a new account as joint holders, they own the account equally. With joint accounts, each person has access to all of the account options, including emptying the account and even closing it.

If Bob had been added to Mr. Jones' account as a financial POA, he still could have stolen from Mr. Jones, but then Mr. Jones could have quickly removed Bob from the account. Since they were joint holders, Mr. Jones had to open an account in his name only, then reroute all of his deposits to the new account, which took place a month or two later. Bob won't get away with the theft, but it will be a hassle for Mr. Jones to straighten things out.


Similarly, elders that share their ATM card's pin number often regret it. Mrs. Smith gave her caregiver, Beth, her pin number, and asked Beth to pick up some groceries for Mrs. Smith. Beth went to an ATM and checked Mrs. Smith's checking account and savings account balances. Beth then helped herself to $500 from Mrs. Smith's savings account, purchased the groceries, and returned the ATM card to Mrs. Smith. Anyone that has the pin number to an ATM card can use it to make purchases or withdraw money. Elderly people often have to depend on housekeepers, caregivers, neighbors and relatives to shop for them. They have to trust people with their pin numbers. How can they protect themselves? Here are some ideas:

1. Learn how to use the telephone teller. Keep a minimum amount of money in a checking account for bills and groceries, and keep the rest in savings. Don't have the savings account accessible by the ATM card that works for the checking account. Use the telephone teller to transfer additional amounts of money to the checking account as needed. If someone does steal from the checking account, the damage will be limited.

2. Have more than one checking account. One can be for bills that are paid using an automatic bill pay option. Then transfer a limited amount to the checking account that has the ATM card. The money is for groceries and a small amount of cash for other things. Again, if a theft does occur, it will not impact basic bills. The water or lights will not be turned off due to money being drained out a single account.

3. Sit down with the banker. Thieves and scammers focus on elderly people. Elders tend to cut their losses and try to move forward. Elders frequently have multiple health issues or have low energy, and don't want to bother with the stress of pursuing the thief. They might have memory issues, or might not know how to go about following up after a theft. They might still depend on the thief for assistance, and don't want to rock the boat. Sometimes they feel overwhelmed with the process, or ashamed that they were so trusting. For a number of reasons, elderly people often don't go after the people that steal from them.

Meet with the banker and let him/her know that another person has access to the ATM card pin number out of necessity. Find out ways that the bank account can be flagged for alerts that will offer protection if certain things happen. If a large amount is being requested for withdrawal, a flag on the account can ensure that the request is checked first. Banks are offering new ways to protect elderly clients all the time. The process of protecting elders is evolving, so staying in touch with bankers is important.

4. Let the person that is given the ATM and pin number know what is expected of them. They should know that it will be a big deal if they buy the requested groceries, but then add on treats for themselves too, without permission. They should know that APS will be called if money is withdrawn that shouldn't be withdrawn. They should know that they cannot keep the change. They should know to turn in all receipts. They should be aware that the elderly person might not be very mobile, but does check his/her accounts regularly using the telephone teller. In other words, they should know that they will be held accountable for theft. Put in writing what is expected, and what the consequences will be if trust is violated.

Not all theft is about cash. From an APS perspective, financial exploitation takes place when a neighbor won't return an elderly person's borrowed lawnmower to him. The caregiver that helps herself to her elderly client's vintage clothing, and then wears them, could find herself in trouble for financial exploitation. It is financial exploitation when an unemployed nephew secretly moves into one of his elderly aunt's rental houses when the old tenants vacate it, but doesn't pay any rent. The adult child that lies to an elderly parent in order to get money, or something else of value that the elderly parent wouldn't relinquish if not for the lie, is financially exploiting the parent.

Elders are pressured into signing loan and other documents that they often don't understand. They get their pain medications stolen and used or sold. They find that their antiques go missing or jewelry pawned. They are pressured to pay bills for other people. Sometimes they even sign over their homes with quitclaim deeds after being lied to or pressured. Much of this kind of abuse happens quietly behind closed doors. It is often unreported because it's seen as "private" or as "family business".

If financial or other elder abuse is suspected, APS should be contacted. Callers are screened and can discuss the situation. Callers have to have a reason for their suspicion, and they have to call in good faith. The APS worker that screens the call will take it from there.



Related Articles
Editor's Picks Articles
Top Ten Articles
Previous Features
Site Map





Content copyright © 2022 by Pamela Slaughter. All rights reserved.
This content was written by Pamela Slaughter. If you wish to use this content in any manner, you need written permission. Contact Pamela Slaughter for details.