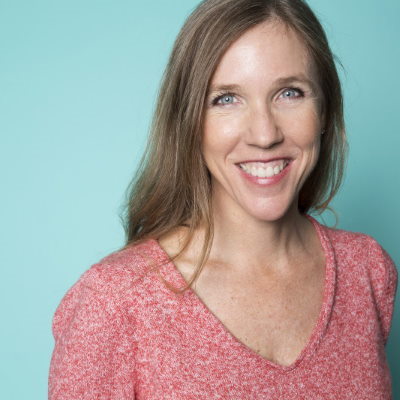 Eighteen months. That's the length of time that my husband and I lived the simple life traveling around the country in an RV. For some reason, after 18-months we felt called to rejoin "normal" society. While our return to the "real world" wasn't exactly conventional--we still lived in our RV for quite some time--I often wonder what our hurry was. Looking back on that time with my hindsight 20-20 vision, I wish we would have stayed on the road for a longer spell. That's why films that highlight people living unconventional lives--like those featured in
23 Feet
--captivate me so much.
The journey begins when filmmaker Allie Bombach decides to simplify her life. While residing in Durango, Colorado, she sells off most of her belongings and inspires two of her friends to hop on the road in Allie's recently restored 23 foot, 1970 Airstream. During the film's intro, Allie provides an inspiring voice-over narration about going out to find the community of folks who choose to live simply while following their passions, or as she puts it, "about people who create their homes in the places they love most." With expertly chosen background music, gorgeous shots and scenery, and the promise of adventure as you follow the trio on an expedition to seek out those who live off the beaten path; I guarantee that you will be hooked from the beginning of the film.
Along the way, the crew finds several fascinating interviewees—like Kevin, a river guide who lives in a 25-foot school bus. Or Linus, a videographer who lives off the grid in an old school bus in Moab, Utah.
One of the film subjects, a 25-year-old named Patrick who works half the year in national parks so that he can spend the other half of the year snowboarding reminds me of Chris McCandless, whose story was made famous in the book Into the Wild by Jon Krakauer. Patrick states in the film, "My brother told me you can't just live in your van and snowboard all the time. You can't do that. And I said 'wait, but I'm doing that.' And I'm totally doing that. And it's working. It totally works. I snowboard all the time and live in my van. Thank God I found a passion." And yet, as Patrick touts his passion, he also speaks of the loneliness of traveling around so much. He discusses trying to escape people and then realizing—much like McCandless does near the end of his life—that he indeed does need to be near people. Patrick's insights make for a very intriguing interview.
In Yosemite, the filmmakers lucked out and camped next to legendary Yosemite climber, Ron Cauk, who shared many profound thoughts on simple living. "Living simply isn't necessarily that it's simple," says Ron. "It's that you strive for understanding what sacred is and what values are, and what survival is and how much do you need."
The
23 Feet
crew also meets another climber, Katie, who talks about her experiences living in Yosemite for five years. While listening to Ron and Katie speak about what a person actually needs to live, I couldn't help fantasizing about calling my realtor to sell the house so I could get back into nature.
The final interview with Nellyda, a passionate surfer and registered nurse residing in Newport, Oregon, was enlightening as well as she recounts how she "had to go to the extreme with all the creature comforts" to know that particular way of life was not for her.
There is no doubt that Allie Bombach is a gifted filmmaker. The shots are beautiful, the interviewees well-chosen, the snippets of the interviews were poignant, and the soundtrack was perfect for the overall feeling of
23 Feet
. Throughout the film, the interviews are interspersed with the film crew's adventures in truck breakdowns. This leads into what would be considered my only "issue" with the film. Since the title of the film is
23 Feet
, I thought it was going to be about the people who lived in that space. I wanted to watch more footage on the film crew! Plus, I wanted to know how long this journey was. Was it one month, three months? A year in the Airstream? While we do learn at the end of the film what each of them went on to do--again, I just craved more details about the film crew's journey. I would have loved to see them recapping what they got from each encounter while sitting around in their Airstream on a stormy evening. What did they think of the living quarters? Did it ever get too small for the three of them? What was it like to spend the night under the stars in Moab?
Perhaps
23 Feet: The Sequel
is in the works right now and I'll soon have all the answers. In the meantime, I'll delight in the ways the film got me pondering how to add more simplicity and adventure to my life.
Visit 23Feet.org for more information.
**Want to add more vegan meals to your RV trips? check out my new Ebook
"Vegan Road Trip: Simple Vegan Recipes for your RV Kitchen"
which features a variety of tasty vegan recipes--from breakfast to dessert and everything in between.**


Related Articles
Editor's Picks Articles
Top Ten Articles
Previous Features
Site Map





Content copyright © 2022 by Erin Lehn Floresca. All rights reserved.
This content was written by Erin Lehn Floresca. If you wish to use this content in any manner, you need written permission. Contact Erin Lehn for details.