Naked in Dreams, Dream Nudity - Dream Symbols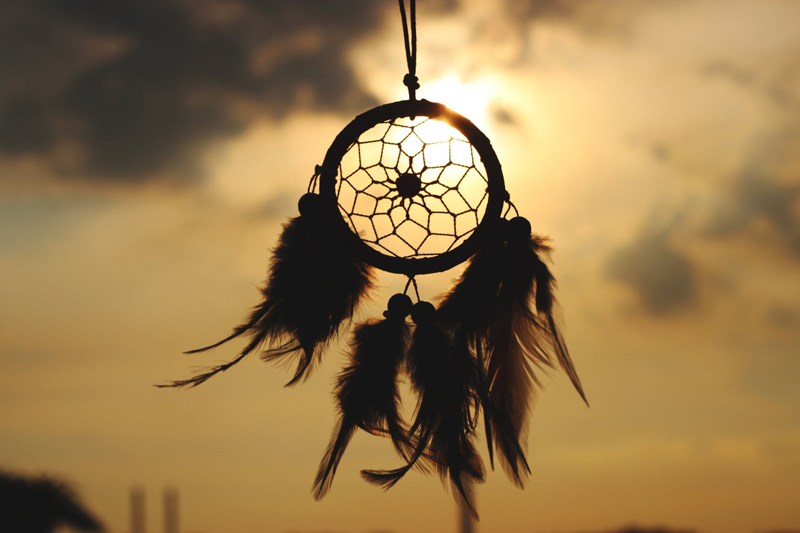 At some point in their lives, almost everyone has dreamed of being naked. Sometimes this nudity is private, while other times, it is public. The feelings associated with the nakedness may also vary somewhat. Sometimes there may be feelings of freedom associated with nakedness, at other times the nakedness may be accompanied by feelings of embarrassment, as occurs in dreams wherein once is naked in public. Below are some interpretations of dream nakedness and some ideas about what the feelings that accompany such dreams might be attempting to convey.
Vulnerability
Rarely are we as humans more vulnerable than when we are naked. Nakedness in dreams can be symbolic of waking life vulnerability. That vulnerability can be physical or metaphorical for feelings of vulnerability. One may feel vulnerable about a relationship, for example, one may feel that opening up to a new partner may leave one feeling "naked".
Exposure
Very similar to the feelings of vulnerability that dream nakedness may stir up are feelings of exposure. While vulnerability may be similar to exposure, exposure differs in that it usually is accompanied by fear--specifically fear of being perceived as a fraud, or fear that something unpleasant, some personality trait or some past deed will soon be "exposed." Dreams of this type typically fall into two categories. They are either symbolic of feelings of guilt over something one has done that one wants to keep secret or they are symbolic of hypercritical thinking. For example, when I returned to college after years of being out of school I began having a series of dreams of appearing naked at my school. These dreams were symbolic of my unconscious fear of returning to school, of not living up to some standard I had set for myself and of being "exposed" as an intellectual failure.
Rejection
Oftentimes, dreams of being naked can be symbolic of fears of rejection. Clothing can be symbolic of covering, or rather, "covering up" something--usually some aspect or part of ourselves that we think others will dislike and reject us for. Dreams of nakedness can be pleas for us to start looking at our whole selves and asking us to stop covering up and start allowing our whole self to shine despite any fear that that part of ourselves will be our downfall.
Public Nakedness
Schools, malls, workplaces--think of a public place and it's probably a safe bet that someone has dreamed they were naked there. And usually the person who had the public nakedness dream felt mortified. As previously discussed, dreams of nakedness are usually manifestations of some feelings of vulnerability or exposure that are often fear-based emotions. Dreams of public nudity accompanied by feelings of shame, fear, guilt, or some other less than pleasant emotion can symbolize fear of rejection, fear of exposure, fear of disapproval, etc.
The difference is that in dreams of public nudity, the fear is on a much greater scale--it isn't just that your friends and family or those close to you will find out something you'd rather keep hidden, it's that the "whole world" is going to find out. When having these dreams it is important to remember that most of the time, these are just feelings--that's it. They aren't portents of some future calamity or prophecies of your world coming apart. However, it would be advantageous to look at your life and discover what is causing you to feel so distressed. Usually, these dreams pop up in the minds of those who are being terribly harsh on themselves.
Innocence and Freedom
For some people, dreams of nakedness may be completely free from any negative emotions. If you are having dreams of being naked that are not accompanied by some unpleasant emotion, then this is a wonderful sign that you are feeling complete, whole, and able to completely bare yourself to the world around you. These kind of naked dreams are usually symbolic of feelings of freedom or similarly, a feeling of a return to innocence. You may be feeling like a child again, able to run around freely without shame, worry, or fear. If so, congratulations and keep up the great work!
Until next time, sleep well and dream out loud!
*~Aisling Ireland~* is an ordained Interfaith Minister, available for weddings and commitment ceremonies and a Spiritual Counselor providing dream interpretation and Tarot readings. To make an appointment check out her website at:
Sang-Realta Spiritual Counseling
You Should Also Read:
The Body Image Site at Bella


Related Articles
Editor's Picks Articles
Top Ten Articles
Previous Features
Site Map





Content copyright © 2023 by Aisling Ireland. All rights reserved.
This content was written by Aisling Ireland. If you wish to use this content in any manner, you need written permission. Contact Lori Chidori Phillips for details.