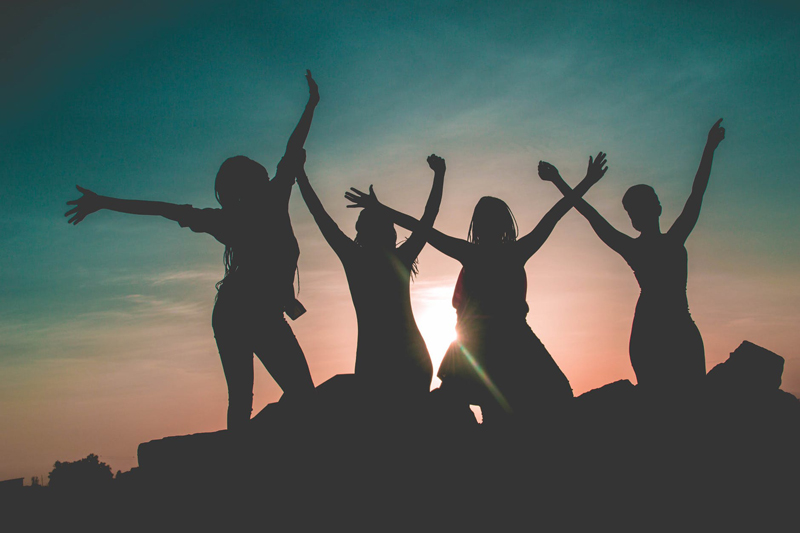 Time magazine recently profiled "The State of the American Woman" (Nancy Gibbs, October 26, 2009), a new poll indicating that while American women are "more powerful" in these modern times, we are in fact "less happy."

  Might I generalize for a moment? Women are doomed to suffer a duality of nature. We want to keep. We want to be kept. We are hard on ourselves, and of most import - extremely hard on each other - judgmental and unforgiving at times to a vicious and harmful degree. Competitive to our detriment at times. Every choice made by some woman other than ourselves must be dissected and analyzed by the rest of us. It is the nature of woman to pounce when threatened. Certainly, if the choices made by other women are wrong, then "my" choice is right. I am correct in the path I have chosen ergo I am worthy - any consequential misery is necessary to my success. Women not spend much time not explaining themselves, their decisions, their choices, their mothering, their working or working - and where all of this working or working takes place, their greenness, their fashion, their marriages, their partnerships, their sacrifice, SAHM's v. WAHM's, the women childless by choice, box versus scratch cake, baked versus fried turkey (it is important to some women that the Thanksgiving turkey aroma wafts through the house thus ensuring the perpetuation of fond childhood memories thusly creating happy children as opposed to those non-turkey aroma smelling children at risk of pathetic lives due to having been deprived of that joy by a lazy mother who does not particularly enjoy jacking with the bird all day - you do not love your kids as much as I do because you ' re in bed at 0200 as I stuff and baste and if you prepare your dressing in a pan - then you just suck as a super woman and human being); breastfeeding moms versus the other kind - I can go on and on and on - you get the picture? We spend an extraordinary amount of time throwing stones at each other attempting to justify our own choices. We guilt-giving in an extraordinary amount of time. We spend an extraordinary amount of time wasting time worrying. Instead of simply saying: If you are happy in your life, then I am happy for you.

  It makes me tired.

  Heading into 2010 I suggest that we take a kind women step back and consider that the route to true power is simply to be true to oneself. You answer only to your own heart - the hearts of others you hold dear will follow. Allow the judgment and ridicule of other women to affect neither your nor your dream day. Whether you're a politician or a pole dancer. Whether you prepare a big breakfast for the kids rip open daily or Pop Tarts driving down the road Monday through Friday. Whether you bake or fry your bird him. Whether you love the boardroom or your laundry room. Whatever makes you happy - own it. And be powerful.

  A powerful but less happy woman is not powerful at all She is a cosmic oxymoron and as far from her power as she can ever possibly be.





Related Articles
Editor's Picks Articles
Top Ten Articles
Previous Features
Site Map





Content copyright © 2022 by Gina Cowley. All rights reserved.
This content was written by Gina Cowley. If you wish to use this content in any manner, you need written permission. Contact Barbara Gibson for details.