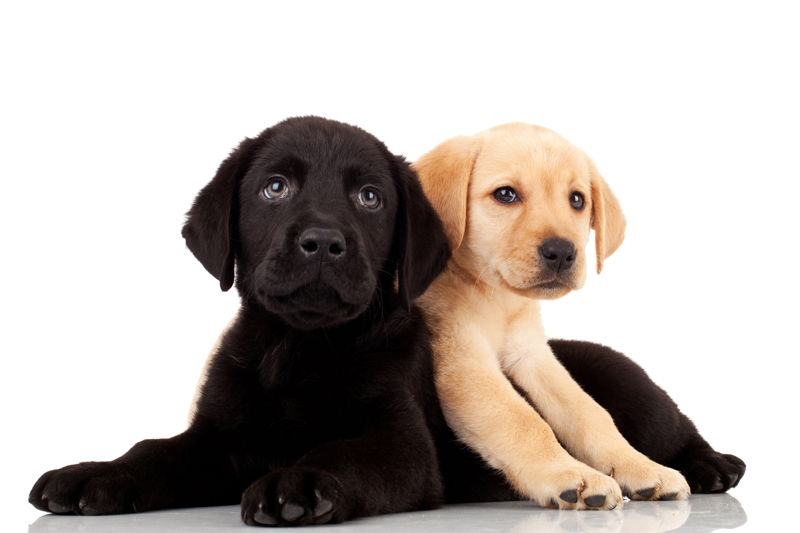 We all love 'em. We ooooh and aahhh as the night sky lights up with brilliant displays of light and sound. However, this is one place and time you shouldn't share with your canine companion. Please, for their sake, leave them at home. But if you can't or won't, please follow the suggestions below to make your celebrations great for both of you!

Most dogs have a fear of fireworks. With their hearing, it is loud for us; can you imagine how it feels to them? The loud bangs and noise with flashing light exhibits the whole ordeal can be frightening and traumatizing for them.

All that being said, if you feel you must take your pet with you to the fireworks celebration, there are things you can and need to do to prepare for that night. The first thing is getting your dog used to the sound of fireworks. This can be done by finding a video of such events and playing several times a day. At first, put it on low volume so your dog can get used to the noise and sound. If he/she shows no signs of having an issue with it, slowly begin to raise the volume each day – each time rewarding your furbaby with a treat, favourite toy or play time to ensure them that nothing is going to hurt them. The whole point is to confirm to your dog that this isn't going to hurt them and you are there for them. Continue with this process until you have the volume up so high it mimics the actual event and your pet realizes it isn't anything bad, but loud noise.

The worst thing you can do for your dog in any situation is reinforce their fear by picking them up and cuddling them. This will only strengthen their phobia. Jumping, tensing up will only make things worse, you also need to be calm, assertive and let your dog pick up off your vibrations so that both of you will be in the same "zone", so to speak.

If you live near a place that is having fireworks and you are not going out to watch the show, turn up the television, and close the windows while the event is taking place so you can remove them from the situation that is making them anxious. White noise, such as a fan or air conditioner can bring stress levels down considerably. Closing the curtains also help with the bright flashes of light.

Always remember, you don't like to be pushed into something you don't want to do. The same goes for your pet. Never put them in a situation that is truly out of their comfort zone, as you could encourage a whole other can of worms…aggressiveness and agitation.

You could talk to your veterinarian about giving them something to relax. We have an herbal supplement that calms and relaxes ours when needed, so that is something to consider if your dog is on a higher stress level. Melatonin works too, 1-4mg depending on size.

Caesar recommends tiring your dog out before going to the celebration. That is a great idea. You need your dog to be completely exhausted so that their brain won't concentrate on the fireworks, which will keep them calmer. There are even ear plugs that are canine safe, which can block the noise to refrain them from bolting at the loudness.

Always, ALWAYS keep your dog on a leash. It will prevent them from running off and give you more control over the situation. Make sure your dog has identification; tags, microchip so that if the worst happens and he/she runs off, you can locate them with Global Pet Finder – worth every penny when you lose your beloved furbaby!

The key here is to start early by introducing your dog to fireworks. Don't wait until it is a few days off. Start months or even a year away so by the time the festivities begin, both of you are ready to enjoy!

Please always do your research and consult with your veterinarian before taking any home remedies or supplements or following any treatment suggested on this page. Only your vet can provide you with advice on what is safe and effective for your unique needs or to diagnose your pets particular medical issue.


Related Articles
Editor's Picks Articles
Top Ten Articles
Previous Features
Site Map





Content copyright © 2022 by Bettina Thomas-Smith. All rights reserved.
This content was written by Bettina Thomas-Smith. If you wish to use this content in any manner, you need written permission. Contact Bettina Thomas-Smith for details.