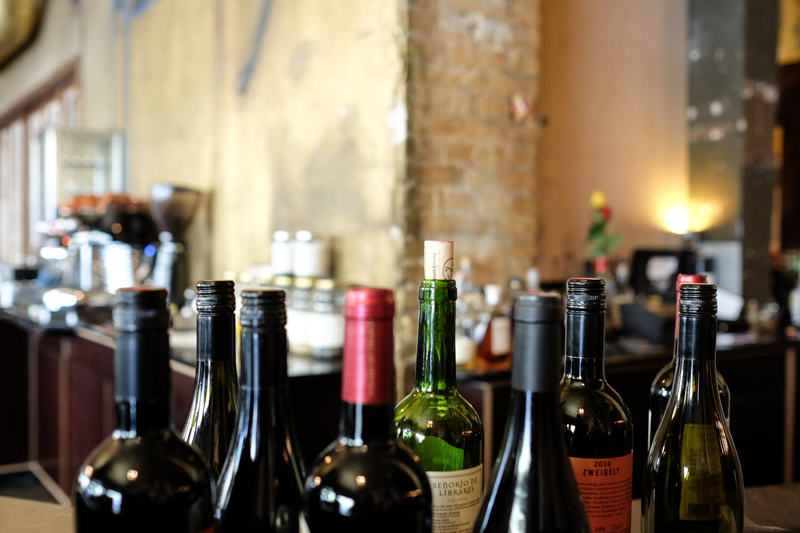 I am changing my mind about varietal labelling. Thirty years ago the surge in availability of New World wines, nearly all prominently labelled with a grape variety, made wines that named only the area of origin seem not just Old World but old fashioned as well.
The grape provides the primary flavour of the finished wine. Grape variety explained why I preferred Bordeaux to Burgundy. Bordeaux uses the Cabernet family of grapes while Burgundy uses Pinot varieties. Just as I didn't buy just any apple but chose Granny Smiths rather than Golden Delicious, so I choose wines by the grape varieties used to make them. But, a nagging inner voice wondered why I preferred Granny Smiths grown in cooler northern climate rather than cheaper ones from nearer the equator.
Why did I seek out Zinfandels from Amador County and Dry Creek and Cabernets from Napa Valley? If variety was all important it shouldn't matter where the grapes are grown.
All the same I understood drinker's confusion when looking for a Chardonnay or Merlot and faced with Old World wines in a supermarket. Why should they need to know which geographically labelled wine would taste like the varietally labelled wine they were familiar with?
And yet vines adapt to their home, to the soil and climate where they are planted, and that affects the taste of their wine. New World wine growers know this and plant vines that originate from cuttings from prized regions and carry their characteristics. Ask any winery making Pinot Noir and ask them what 'clones' they use. One of the most prized came from Dijon in Burgundy.
I am coming round to the view of Evelyne, Vicomtesse de Pontbriand and owner-winemaker of Chateau des Vaults in the Savennières region of the Loire. "We don't make Chenin—we use Chenin to make Savennières," she told me. Her 100 year old vines were themselves propagated from cuttings that had grown there for more than a century earlier, and back through time. She says that putting the grape variety on the label is unnecessary. "Varieties are tools to produce Savennières —to show the terroir." Terroir is an untranslatable word encompassing the soil, weather and over-all environment.
What she means is that putting 'Chenin Blanc' on her label won't help the consumer because Savennières wines don't taste like other Chenins. And if you don't like Chenin then you might like Savennières and vice versa.
I'm a wine geek and I like to know what is in the bottle and many consumers look for wine by variety. But they didn't know what that variety tasted like until they tasted it for the first time. Once they taste Savennières they'll know what Savennières tastes like. But will they take that first step?
Yes, if they like wine as they build experience and experiment.
The New World now recognises that where grapes are grown affect the wines produced there and they are delimiting smaller and smaller areas. American Viticultural Areas (AVA) in the USA are multiplying.
Yes, variety is important but it's not the whole story; where that variety is grown is just as important.
Talk about wine on our
forum
.
Peter F May is the author of
Marilyn Merlot and the Naked Grape: Odd Wines from Around the World
which features more than 100 wine labels and the stories behind them, and
PINOTAGE: Behind the Legends of South Africa's Own Wine
which tells the story behind the Pinotage wine and grape.


Related Articles
Editor's Picks Articles
Top Ten Articles
Previous Features
Site Map





Content copyright © 2022 by Peter F May. All rights reserved.
This content was written by Peter F May. If you wish to use this content in any manner, you need written permission. Contact Peter F May for details.