Little Known Mothers of the Bible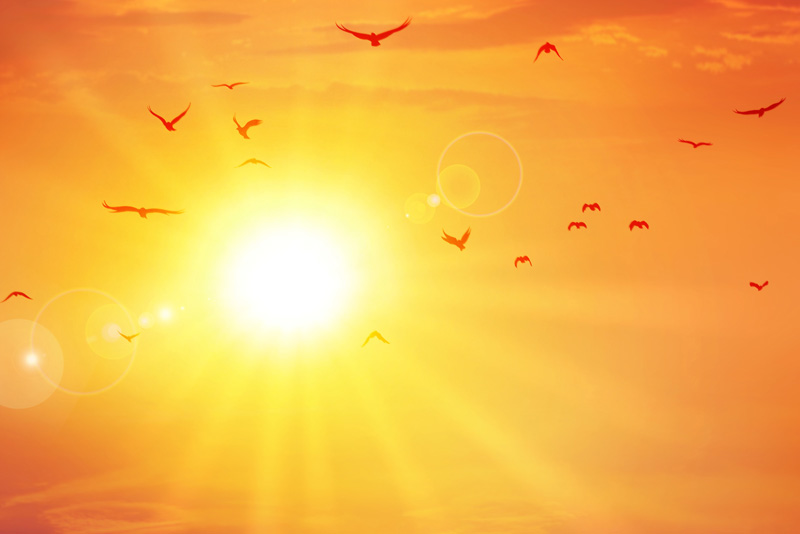 Mothers have the incredible occupation of rearing the next generation of citizens. They often take on the sole responsibility of feeding, cuddling, changing diapers, mending cuts and bruises, worrying, crying, encouraging, cheering on, and praying in order to raise their children to adulthood. For all their hours of dedication most mothers receive little if any acclaim for their very important role in life.
In the following pages I will honor the many mothers, mentioned in the Bible that you may never have heard of. They probably never made it into a Sunday sermon or a Bible study, but each had a place in God's plan and He honored them by putting their names in the Bible.
Under appreciated mothers everywhere, can take consolation in the fact that they each have a divine purpose in God's plan and that He knows their names
Abi (Abijah)
was the wife of the godless King Ahaz Her son Hezekiah was a king who did what was right in the eyes of the Lord.( 2 Chronicles 29:1, 26:5 , 2 Kings 18:2)
Abihail
was the mother of Zuriel, a prince among the families of Merari. (Numbers 3:35)
Adah
was the mother of Jabal and Jubal. Jabal was a famous shepherd and Jubal was the first to introduce the art of music to the world. Her husband was Lamech who was in the 7th generation after Adam. (Genesis 4:19-23)
Ahinoam
(#1 ) was the wife of KingSaul and mother of Jonathan who was a close friend of David. (1 Samuel 14:50)
Ahinoam
(#2 ) was one of David's eight wives and the mother of his first son, Amnon.
(1 Samuel 25:43, 27:3, 30:5 2 Samuel 2:2, 3:2, 1 Chronicles 3:1)
Anah
was the mother of Aholibamah who was one of Esau's wives. (Genesis 36:2, 18, 25)
Asenath
was the Egyptian wife of Joseph, Israel's deliverer during the great famine. She was mother of Manasseh and Ephraim (Genesis 41:45-50, 46:20)
Azubah
was wife of King Asa. She was the mother and godly influence of Jehosaphat It is said that "he did what was right in the eyes of the Lord" (1 Kings 22:42, 2 Chronicles 20:31)
Bilhah
was the handmaid of Rachel, the wife of Jacob. Rachel was childless so she gave Bilhah to Jacob as a secondary wife. Bilhah bore two sons, Dan and Naphtali. (Genesis 29:29, 30:3,4,5,7, ; 35:22,25,; 37::2, 46:25 1Chronicles 4:29, 7:13)
Hagar
was the servant or handmaid of Sarah who was childless. Sarah gave her to Abraham to bear children for him. Hagar became mother of Ishmael. (Genesis 16, 21:9-17, 25:12, Galatians 4:24,25)
Haggith
was David�s fifth wife and the mother of his fourth son Adonijah (2Samuel3:4,5; 1 Kings 1:5,11; 2:13)
Hannah
was the wife of Elkanah. She was childless for many years, but after much prayer, became mother to Samuel the prophet. After Samuel, she became mother to three more sons and two daughters. (1 Samuel 1; 2:1, 21)
Hephzibah
was the wife of the godly King Hezekiah. She became mother of Manasseh, who unfortunately was an ungodly king and ruled over Judah for fifty-five years. (2 Kings 21:1, Isaiah 62:4)
Hodiah
was the wife of Mered and mother of Jered, Heber and Jeduthiel
(1 Chronicles 4:18,19)
Jedidah
was the mother of Josiah who succeeded his father as king when he was only eight years old. He reigned for almost 31 years. Josiah's father was a wicked king but Josiah was godly, again attesting to the influence of a godly mother. (2Kings 22:1,2)
Jehoaddan
was the mother of Amaziah who succeeded his murdered father to the throne. He started out as a godly king but later faltered. ( 2 Kings 14:2, 2 Chronicles 25:1)
Jerusha
was the wife of King Uzziah, who died as a leper. Her son, Jotham, became a godly king of Israel.( 2 Kings 15:33, 1 Chronicles 6:12, 2 Chronicles 27:1-6)
Keturah
became Abraham's third wife (counting Hagar) after the death of Sarah. She was the mother of six sons: Zimran, Jokshan, Medan, Midian, Isbak and Shuah. These six sons fathered the six Arabian tribes of Southern and Eastern Palestine. (Genesis 25:1-6, 1 Chronicles 1:32,33)
continued...
You Should Also Read:
Famous Mothers of the Bible Quiz
Women of the Bible
Biblical Names - Girls


Related Articles
Editor's Picks Articles
Top Ten Articles
Previous Features
Site Map



Follow @LynneChapman
Tweet





Content copyright © 2022 by Lynne Chapman. All rights reserved.
This content was written by Lynne Chapman. If you wish to use this content in any manner, you need written permission. Contact Lynne Chapman for details.