Don't Let Your Dreams Blind You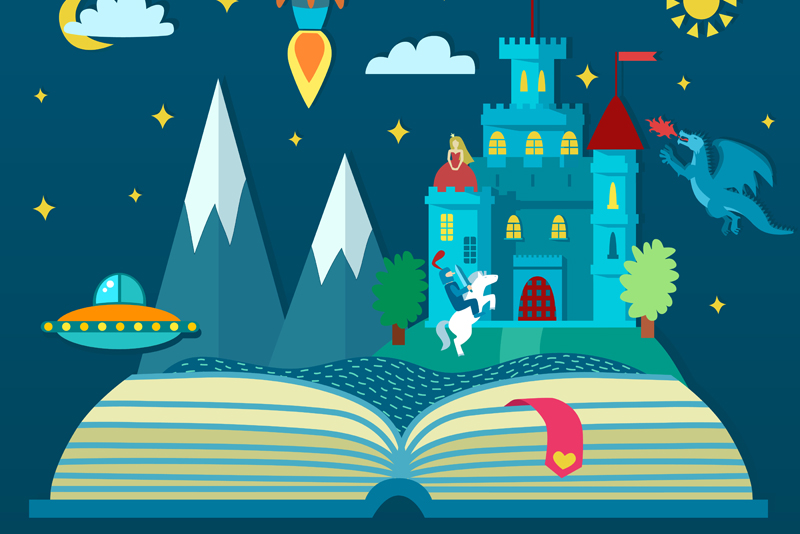 It's sometimes a little dangerous to have a dream. When you want something with all your heart, you can get blinded when someone tells you they can help you get there. There definitely are reputable folks out there who can help you along your path. There are also wolves in sheep's clothing. So how do you tell if a company or individual is just waiting to pounce on you, the dreamy-eyed unsuspecting children's writer?

No matter how excited you are about potentially finding a literary agent who will represent you, an individual or organization who will review your book, a publicist who will help you get known, someone to book you for school events, a publisher who is interested in your manuscript, always, always, always research and find others who have worked with these companies to ensure that your hard-earned dollars are not being wasted or that you're being asked to shell out cash for something that shouldn't cost you any money at all!

One area that seems fraught with issues is the industry of literary agents. There are many legitimate literary agents who handle children's books. It's difficult to get a great agent. That's why if someone offers to represent you for a fee you should be immediately suspicious. Most agents don't take any upfront fees at all. They represent you because they feel your work can be sold to a traditional publisher. If it's sold they will get a commission. Luckily, it's much easier these days to find out information about agencies by using the internet. Just type in the name of the agency you are considering and then type in "complaints" or "scam." If there's bad press about the agency, you'll find out right away.

If you've done your homework and an agency seems on the up and up and f they're interested in your work, ask them for a current client list and for references. Don't worry that you'll offend them in some manner. If they are a legitimate business, then they'll be happy to have a savvy client. Don't hesitate to call a few of those references to find out how that agency works. Do they have the best interest of their authors at heart? Do they negotiate solid deals with publishers? Have they sold more than one book to a particular publisher? What kinds of industry contacts do they have and how long have they been in business?

What about writing or publishing courses? Are they worth the money? It all depends. Who is teaching the course? What are the qualifications of the teacher? Is the teacher a published author and, if so, how long has he or she been teaching this course? Research that author's published books. Do you like the books the author has written? Is the author commercially successful? What's being taught in this class or series of classes? Is the course being taught through a university or community college? Will the end result of your successful studies be a certificate, credit or degree? If possible, contact some previous graduates of the course and find out if they feel the course was beneficial to their careers.

And, what about publishing companies? How can you tell if they are legitimate? Sadly, this is also an area where the unsuspecting novice writer needs to be cautious. Beginning with the Children's Writer's and Illustrator's Market is a good start. This reputable publication lists most of the legitimate children's publishers in the US. So if a potential publisher approaches you and they're not listed does it mean they're not legitimate? Not necessarily, but just be careful. Any publisher who asks you for money to publish your own work needs to be carefully researched. There are lots of "author mills" out there. If a publishing house has a laundry list of thousands of published children's authors they're more than likely NOT legitimate.

Don't let your dreams blind you. Always be practical about how you spend your time and money. I'm not advocating that you adopt a suspicious nature. Just do your research so that you can insure that any business relationship you begin will benefit your career in the long run.

And, by the way...I unfortunately had to learn the hard way how important it is to be careful in this business. In my early days as a self-publisher, I hired a company to book me on radio. I spent about $4000 to get booked for 20 radio interviews. There was no guarantee that I would net book sales and I understood that. What I didn't understand is that there are specific stations, programs and times that bring you a large listening audience and others that are tiny markets where just a farmer and his cow may be listening!

Keep Working and Dreaming and You'll Achieve Your Goals.

Happy Writing!







You Should Also Read:
Writing for Young Children About New Experiences
Basic Publishing Terms - Abbreviations & Shorthand
Writing Know How


Related Articles
Editor's Picks Articles
Top Ten Articles
Previous Features
Site Map





Content copyright © 2023 by Annamaria Farbizio. All rights reserved.
This content was written by Annamaria Farbizio. If you wish to use this content in any manner, you need written permission. Contact Annamaria Farbizio for details.