Get a Perfect Fit Every Time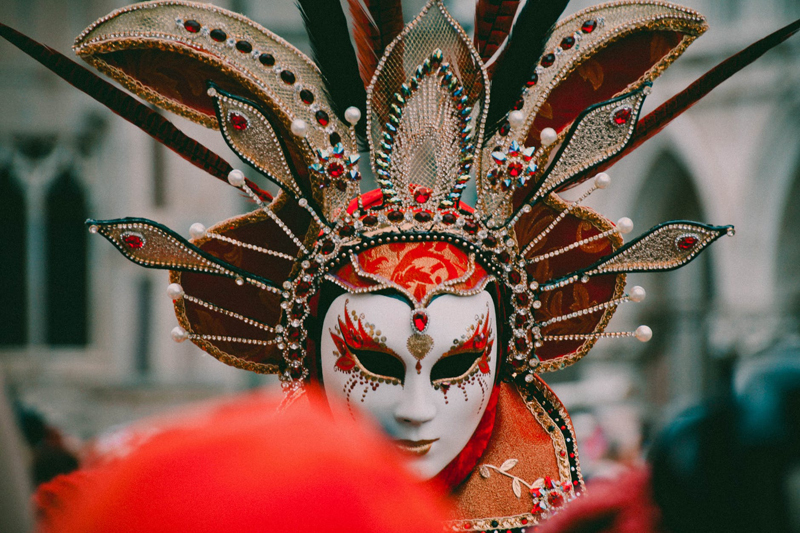 If you sew for a theater, dance company or just wind up getting Halloween requests from lots of people, you know the challenges of working with different measurements. No two people are shaped the same, and no one dress form--no matter how adjustable it is--will ever be a perfect fit. Even people who wear the same size can be shaped completely different.
I've spent many a frustrating hour trying to pad out my foam dress form to meet certain measurements. And you can only adjust a plastic model so much before you need the next size up.
So what's a costumer to do? For most of us, it just doesn't make sense to invest in lots of different dress dummies. Even if we had the money for them, who has the room? We make do with what we have. We pad and tape and usually make a mess of our mannequin to get the right shape.
I just discovered a great product that saves you all that mess and fuss, the Fabulous Fit Dress Form System.
It's a package of foam shapes in a tidy little bag. When you need to pad out hips or bust or wherever, you simply slide the anatomically shaped pad into place and you're done. The system also comes with two body covers which slide over your dress form and hold the pads in place without tape or pins.
The fitting system works on any model dress form--Dritz, Singer, Fabulous Fit, all of them. But you don't have to take my word for it. Here are some reviews from other seamstresses who use the system:
"I work on several sizes from 2 to 18 and
there is no need for my clients to have more than one fitting.
I highly recommend it. It will save you hours of fitting frustration." --Aelicia
"I sew for a living and wish I would have found this system twenty years ago!! It saves my customers the trouble of having to put up with a lot of fittings and
it makes me look like a great dressmaker because the dress fits the first time.
"--Lainee  
"I've been designing and sewing my own clothes since I was a teenager and have always hated the fitting process. Trying to fit yourself is really frustrating! I'm an average person, not a perfect size anything so I've always had to adjust the patterns to fit my size. The dress forms I tried in the past were helpful but even the adjustable dress forms didn't get my actual shape quite right. I don't have much of a waistline and I have fullness in my tummy.
The Fabulous fit system allows me to put the pads right where I need more fullness and I get the exact curve of my own body.
It's amazing how much easier it is to fit myself. I'm loving sewing so much more now! " --Ladharma
"I never thought that I could make my dress form look like me. My body is curvy and I wear a size 14-16., so I din't think it was going to be easy to create a duplicate of my body. I was wrong! I had to alter a few areas, but in the end it paid off. I was able to do this from my Dritz adjustable dress form.
Easy to learn and use. Definitely worth it
! " Sabrina Soto, Brooklyn NY
At $69, this system is a dream come true for anyone who sews for multiple sizes, or just can't seem to get the right shape from a traditional dress form.
Click here to check it out yourself.

Click here for more information
on adjustable dress forms:


Related Articles
Editor's Picks Articles
Top Ten Articles
Previous Features
Site Map





Content copyright © 2023 by Julie Anne Eason. All rights reserved.
This content was written by Julie Anne Eason. If you wish to use this content in any manner, you need written permission. Contact Brandi Ford for details.