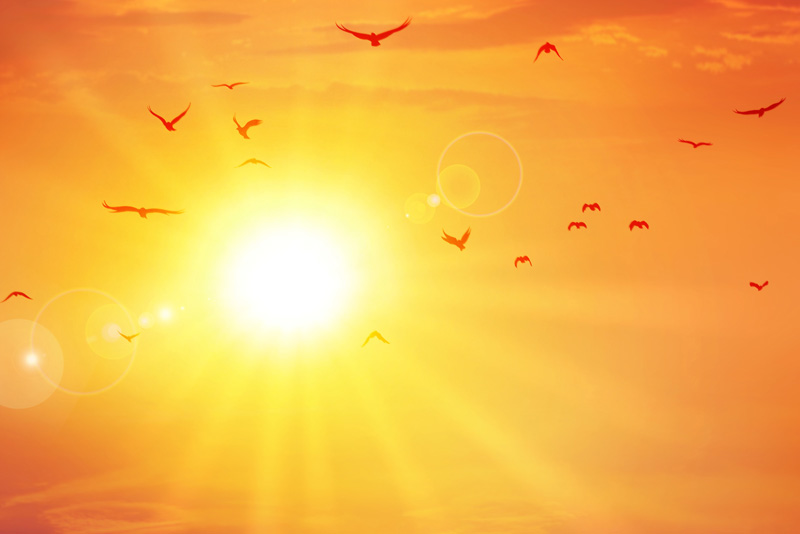 Five words in one book of the Bible have caused hot tempers in women's groups across the United States. I've found just as much discord in Bible studying, Christian, women as in the secular or non-Christian community. The opening verse of 1 Peter chapter three says to "be submissive to your husbands." This phrase causes outbursts of indignation in the most quiet and reserved of women.
This command does not require a woman to be submissive to men in general, but only to her husband.
A commonly given reason for the command is so that there will be harmony in the home. A "someone has to make the final decision" kind of thing, This is logical and true, but I can't help think that God had a deeper meaning than this.
As I read the entire verse, I see that the offensive phrase is preceded by the words "in the same way." In the same way as what?
Looking back at the preceding paragraph of Peter's letter, I see that he talks about Jesus' final days. He suffered insults and false accusations without retaliation. He trusted Himself to His Father who judges justly. He endured all of this for our benefit, so that we would be saved.
Now, going forward to the words immediately following our phrase, Peter gives his reason for the act of submission. If any of these husbands do not believe, they might be persuaded without words, by the behavior of their wife. When they see the wife's purity (godly-conduct) and reverence, it will slowly break through their hard heart.
Reverence is a feeling toward your husband. To revere him, to honor him, esteem and appreciate him. To be devoted to, deeply love and enjoy him.
If you don't readily feel reverence for your husband, pray. Ask God to give you this kind of love for him. God answers prayer that is in line with His will and will give us the tools needed to follow His commands.
In Ephesians chapter 5, Paul gives the idea that women are not to submit in the same way that they submit to God, but as their service rendered to God. So, while waiting for the feeling of reverence, I think we are to follow God's command and submit.
Having said this, I will add my final thoughts. Nowhere in my study of the Bible do I see that a wife is commanded to stay in an abusive relationship. This includes emotional abuse as well as physical abuse. Deciding what to do in this kind of circumstance is for a woman to decide after prayerful communication with her Lord, with her pastor and marriage counselor.
God has words for husbands as well. Click here.
You Should Also Read:
Dealing With Angry People
Is Talk Cheap? Lessons From the Bible


Related Articles
Editor's Picks Articles
Top Ten Articles
Previous Features
Site Map



Follow @LynneChapman
Tweet





Content copyright © 2022 by Lynne Chapman. All rights reserved.
This content was written by Lynne Chapman. If you wish to use this content in any manner, you need written permission. Contact Lynne Chapman for details.