Addiction and the Workplace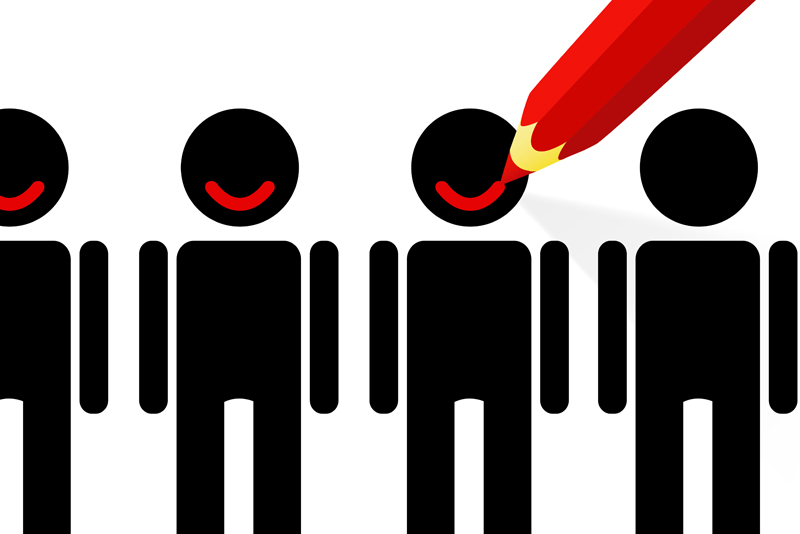 My husband (who I will refer to as "Ken") left the corporate rat race a little over three years ago to start his own business. After a couple of employees who didn't work out, he was approached last week by someone in his field who wanted to get involved with his company and was willing to work on a commission basis. The business definitely needs the help and after meeting with this gentleman, he was very impressed.

He was impressed enough to ask his partner to take the time to interview him also. So, after this particular interview which was very favorable, but before extending any type of offer, Ken and his partner felt they should do a background check. After all, they would be entrusting a good part of their business to someone they didn't know and a small company does not have the benefit of a Human Resource specialist.

They approached him with what they believed was favorable information about employment but when they mentioned the background check, which would include a financial check, he seemed unsure and intimidated. As he was pulling out his driver's license, he stopped and said, "Look, guys. You are going to find some things in my history, especially my financial history, that you are going to question so let me just tell you now, I am a recovering alcoholic."

Keep in mind that my husband related all of this to me and when I asked him what his reaction was he said he was surprised but told the man that he appreciated his honesty, and that he was familiar with alcoholism because he had a "relative" in recovery. He told him that they would discuss this issue but that they would also continue with the background check. I was very proud of Ken's response and I guess that I am the "relative". But it's not over yet. No matter what the background check reveals hiring a recovering alcoholic to a "normie" is still risky.

The primary reason I know all of this is because Ken wanted to know what he thought he should do. He felt he wanted to give this guy an opportunity but, I must admit, he was a little apprehensive. If Ken were in recovery he would be able to talk personally about his experience, strength, and hope and there would be a mutual understanding. But recovery is not an easy pill to swallow if you are not a part of it. Initially my thoughts were, "How long has he been in recovery?", and "Does he work a program?" I realized that I was also not sure if that meant anything futuristic. In other words, if he said he had been in recovery for years and, yes, he attends meetings, has a sponsor, etc., it would only prove that today he is probably not drinking. I also know how quickly that can change. If Ken did ask him those questions, how would he know he was honest?

If I were the employer I wouldn't have as difficult a problem as Ken does. Maybe because it takes one to know one and God knows, we probably know every single trick, excuse, behavior pattern of every other addict. We all lived life pretty much the same and so I think it is difficult to surprise us when we see someone every day. The workplace is so important that it is the subject of a complete chapter in the Big Book of Alcoholics Anonymous. (Pages 136-150, Fourth Edition). Remember, though, it is written by an alcoholic and so there is definitely a strong message to all of us as employers or employees that we can be productive members in any workplace. And, of course, we know that.

Almost every person I know today in recovery who chooses to work is employed. There are many others who are preparing to return to work. There are quite a few business owners in my fellowship who have no problem offering work to someone in recovery willing to work. Many of us, myself included, returned to work after sobriety and there was absolutely no reason to disclose the fact that we are in recovery. We became employed or re-employed the way everyone else does and there was never a reason for anyone to look over shoulders or "keep an eye out". Others have chosen to tell their employers or at least an immediate supervisor they are in recovery. There must be a reason to do that but I have to admit, I'm not sure why. The only reason I know that makes sense is that if the person is in an area where meetings are at a minimum and he/she must attend, then perhaps the work schedule can be adjusted. In this case, a reason must be given and honesty is imperative.

The irony to me about hiring someone in recovery is that while some may be waiting for the person to behave poorly, the 12 Steps teach us to be patient, tolerant, kind, turn it over to God, and every other possible quality that makes a good employee. I'm a much better employee than I was before and I am a much better manager. I credit AA, the steps, my sponsor, meetings, and my Higher Power. Today, I have no thoughts of ever disclosing my past. I am the only one who needs to know because I can't shut the door on it!

What about folks like the guy Ken is interviewing? He did the right thing by revealing his addiction. Does that mean his honesty will be rewarded with a position? I don't know. I want to believe that his work experience, his personal qualities and his demeanor today will be what are most important. It is not my choice. I would hope for anyone in recovery that if they are ready for employment, they make sure that they have their tool kit in place and ready to take with them. If they must reveal their recovery and the employer is uncomfortable or there is just a "Sorry", then it was not meant to be and God is working his magic. When I re-entered the work force I met with rejection many, many times and that had nothing to do with recovery!

The most important thing for us to remember is this: when we make a plan, God laughs! We take the action and then it is all up to Him. His will; His plan; and in His time He gives us everything we need. Even a job!

Namaste'. May you walk your journey in peace and harmony.

Like Grateful Recovery on Facebook. Kathy L. is the author of "The Intervention Book" in print, e-book, and audio.




Related Articles
Editor's Picks Articles
Top Ten Articles
Previous Features
Site Map





Content copyright © 2018 by Kathy L.. All rights reserved.
This content was written by Kathy L.. If you wish to use this content in any manner, you need written permission. Contact Kathy L. for details.