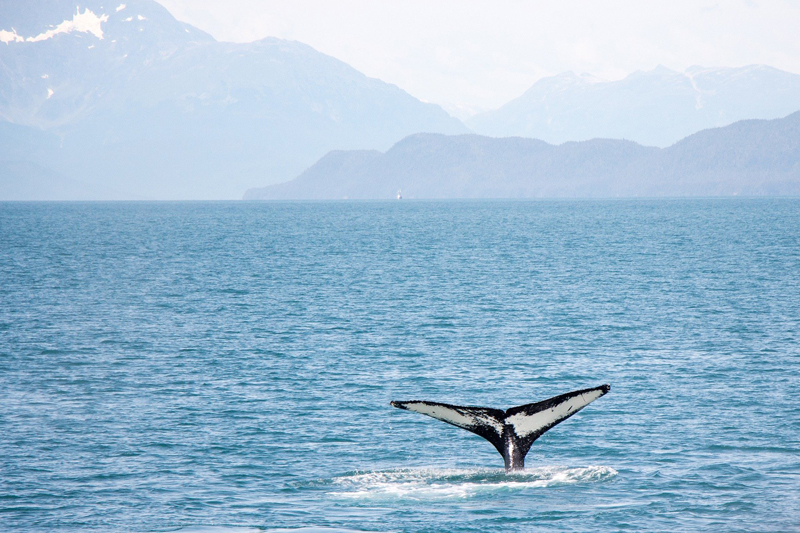 Alaska became a state in 1959. Trying to convince the United States of its importance began in 1916 when the first bill asking for statehood was introduced.

Alaska harvests over 25 million tons of seafood a year, making it one of the largest suppliers in the world.

There are more active glaciers and ice fields in Alaska than anywhere else in the world. 20,000 miles of them, with 40 glaciers alone, that descend into Glacier Bay National Park.

Here are some Alaska computer terms:
Log on: Make wood stove hotter
Log off: Don't add more wood
Monitor: Keep an eye on wood stove


The highest zip code in the United States is 99950 belonging to the PO Box holders in Ketchikan, Alaska. Wonder if this Post Office escaped the list of closings!

Over 500 humpback whales live in the Inside Passage during the summer months along with over a million tourists who want a glimpse of them!

In 2011, a one bedroom house in Sitka, Alaska sells for $300,000.

A bald eagle will drop a feather in one of its wings, to maintain balance if the other wing loses one.

Barrow, Alaska holds the longest day and night. The sun rises May 10 and it stays light for three months. The sun then sets November 18 and it stays dark for two months.

There are 70 potentially active volcanoes in Alaska, many of them being amongst the Aleutian Islands.

The Dall's porpoise can reach speeds of 30 knots or 34 miles per hour. That's faster than a cruise ship coasting up the waters along the Inside Passage.

Not only does Alaska grow very large vegetables, but it also has a large amount of land suitable for farming. While only 1 million acres actually is farmed, 15 million could be.

Hubbard Glacier is the longest tidewater glacier in North America. Stretching 76 miles and advancing! It was named for Gardiner G. Hubbard who was the founder of the National Geographic Society.

There are no snakes in Alaska! What a great reason to move there, but then you would have to deal with the zillion mosquitoes. Maybe it's not such a great idea.

The state gem is Jade and can be found on, of all places, Jade Mountain. It's not easy to get to; sitting north of the Arctic Circle, so if you just want to take a look, there is a 2 ton block of it sitting outside the Anchorage Visitor Center.

And finally, you might be from Alaska if "down south" means Seattle to you.
You Should Also Read:
Fun Facts on Alaska


Related Articles
Editor's Picks Articles
Top Ten Articles
Previous Features
Site Map





Content copyright © 2019 by Dawn Engler. All rights reserved.
This content was written by Dawn Engler. If you wish to use this content in any manner, you need written permission. Contact Deb Frost for details.