Secrets of The Brewmaster's Castle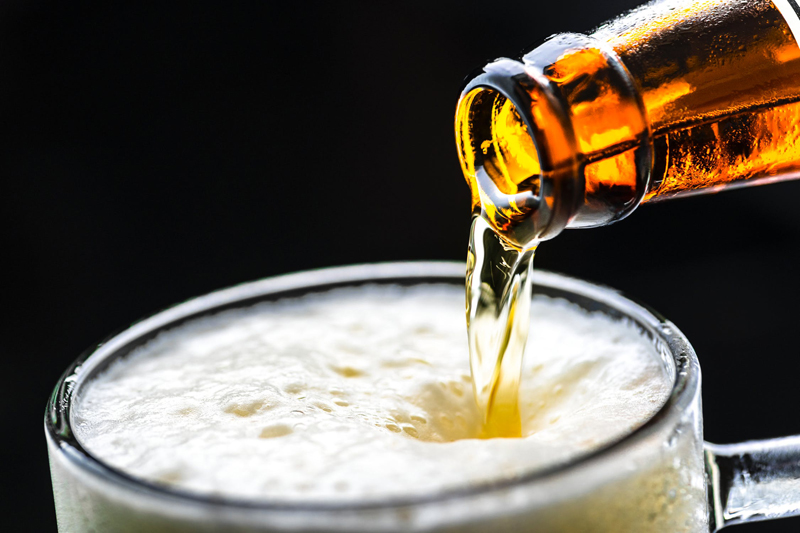 Washington, DC, the lovely capital of the United States of America. A city rich in history, dominated by landmarks of noteworthy attention: The Capitol Building, White House, Smithsonian Institution, Washington Monument, John F. Kennedy Center for the Performing Arts, and The Brewmaster's Castle.

The Brewmaster's Castleis the nickname bestowed upon America's most unblemished late-Victorian house, The Christian Heurich House Museum, affectionately referred to as Heurich Mansion. This distinguished landmark was constructed in the Dupont Circle neighborhood of Washington, an affluent and vibrant residential center during the latter part of the 19th century.

Christian Heurich, a successful businessman and visionary, was a man of complex aptitudes. He had emigrated from Germany, became an American citizen, and set out to build a dream through a combination of old-world brewing and real estate development. His forward-thinking outlook resulted in the construction of the Heurich Mansion, built between 1892 and 1894.

The mansion, constructed of reinforced steel and poured concrete, was Washington's first fireproof home. The engineering style was a state-of-the-art construction idea at the time, and included such unique amenities as indoor plumbing, a central vacuum system, circulating hot water heat, an elevator, gasoliers and electric communications system.

This impressive thirty-one room home is a dignified treasure, built in the Richardsonian Romanesque Style of architecture. It is a Category Two Landmark on the National Register of Historic Places, and boasts 15 fireplaces, none of which were ever used, to ensure the absolute safety of the home against fire.

The rooms are resplendent with carvings, hand painted ceilings, and rooms adorned with sumptuous furnishings and Heurich family heirlooms. In addition, reports of unexplained, paranormal activity embellish the history of the opulent mansion. Perhaps it is the ghost of Christian Heurich himself, managing business affairs from the other side of nature!

At 102, Christian Heurich held the distinguished honor of being renowned as the world's oldest brewer, managing the brewing business until his death in 1945. Through his visionary genius, he became the most successful and largest brewer in Washington, DC within the short span of 10 years. Between 1894-1895 he built a third brewery, the first fireproof brewery in the nation, in the Foggy Bottom section of the city.

The refined, award-winning Foggy Bottom Lager was the initial offering that sprung from The Olde Heurich Brewing Company. It is a classic merging of old world traditionalist style of Maerzen beer with the techniques of modern brewing. This is a creamy, darker brew, filled with the refined flavors of old-world hops and choice malt.

The hop-forward Foggy Bottom Ale has a light body and aromatic spiciness that glazes the tongue, while a creamy smoothness completes the finish.

Both of these fine brews are a lasting tribute to a man of astounding greatness.

Cheers!

If you love old Victorians, build your own model while you're drinking that Foggy Bottom:
A Woodworking Scroll Saw Patterns and Instructions Plan to Build Your Own Victorian Barbie Doll House Project


Classic lager glasses:
Spiegelau Beer Classics Lager Glass Packed in a Gift Tube, Set of 2
You Should Also Read:
Porter - History of Beer and Imagination
Happy Hour Bees , Mythology and Mead
The Seductive Style of Kölsch


Related Articles
Editor's Picks Articles
Top Ten Articles
Previous Features
Site Map





Content copyright © 2022 by Carolyn Smagalski. All rights reserved.
This content was written by Carolyn Smagalski. If you wish to use this content in any manner, you need written permission. Contact Carolyn Smagalski for details.