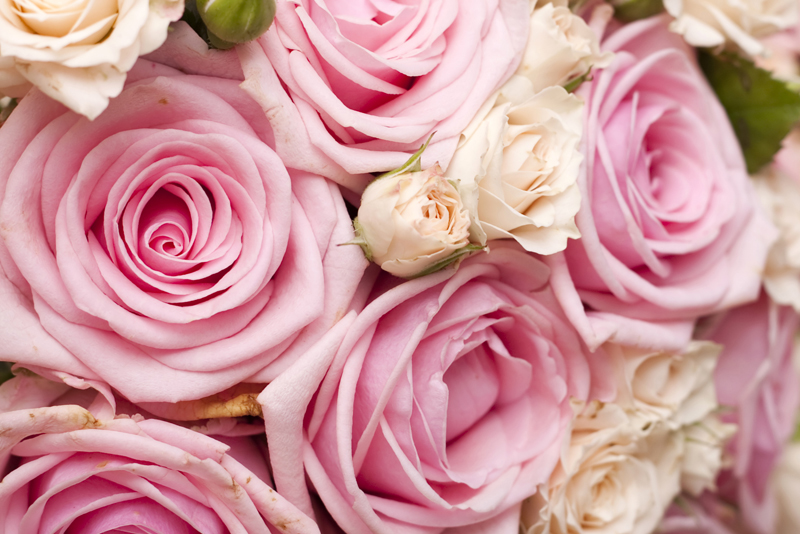 It's The Holiday Time of The Year! Christmas That Is!
One of the things that the holidays brings about is the aroma of hot chocolate. However, what we're finding is that chocolate is being used in all types of body products and here are some trends that you'll see this season on the shelves of major retailers and craft fairs. Some of you might make these yourself as holiday gift items.
You've got chocolate soaps, body butter, mint chocolate brownie Christmas soaps, chocolate mint face masks and chocolate mousse whipped soap. These are some of the items that are on the shelves right now inspired by hot chocolate. Here's a recipe that shows how the concept of hot chocolate is used this season.
Cocoa Peppermint Cupcakes - (It's Soap!)
What you'll find is if you see them visually, you're expecting this particular product to have the aroma of hot chocolate and peppermint and done just right. They look good enough to eat, however you're actually looking at cocoa soap with peppermint and marshmallow frosting. For soap makers it's going to be at a moderate level. It will yield about 12 cupcakes and here's what you'll need:
-33 1/2 ounce premium extra clear melting pour soap 2 lb. tray
- 9 1/2 ounce premium ultra white melt and pour soap 2 lb. tray
-1 ounce of peppermint cocoa fragrance oil
-1/2 ounce marshmallow fragrance oil
-1/2 ounce vanilla color stabilizer
-1 half piece of brown sparkle soap color bar
-1/8 piece of matte black soap color bar
-8 oz of foaming bath whip
-8 oz of natural glycerin
-1 1/2 oz of Shea butter
-1/2 oz of vanilla color stabilizer melted pour soap
-1/8 piece of matte americana matte soap color bar
-12 pieces of cupcake round silicone mold
- 1 teaspoon of iridescent sparkle glitter
-straight soap cutter
-scale
-small glass bowl
-mixer
-spatula
If you're making these into gift items or selling them, wear a hairnet, gloves and a mask. Wear an apron and make sure the work area is clean. You should do this anyway, but especially if your selling the product. Some of you are conscious about not using microwave ovens, so do a double boil effect where you've got the oven with one pot of water and sit the other pot on the side of that so it will melt the soap.
-Lay out 12 silicone cupcake liners on a cookie sheet and set aside
-Cut up the 2 lb. tray of clear soap and place in a glass bowl
-Add 1/2 of the brown color cube and 1/8 of the black matte color cube
-Place in double boiler until completely melted
- Stir to incorporate the color completely
-Add 1 oz of peppermint cocoa fragrance oil, stir gently, pour into cupcake molds and let it set. Once the cupcakes are set, remove the silicone liners, keep 4 liners and set the remaining 8 aside.
-Use 1 1/2 oz of white soap base, heat and melt in double boiler and divide the soap into 4 cupcake liners. This will be used for the peppermint candy pieces for the top of the cupcake.
-Once the soaps hardened, weight it, melt the hard 1.5 ounce of clear soap along with 1/8 cube of americana soap cube,
-Check the soap temperature and see that it's under 125 Fahrenheit and sprits the top with alcohol and pour red soap on top and let harden
-when you remove the soap from the liners you want to cut it up in small pieces and set it aside.
For the frosting
you're going to mix marshmallow fragrance oil and vanilla color stabilizer together in a plastic beaker and set it aside.
- Then weight out 8 ounces of white chunks, cut them out place them into small measuring cup, heat in double boiler until it's melted.
-Add 1 1/2 oz of Shea butter, stir it until it's dissolved. Take 8 oz of foam whip and add to a bowl of soap mix and stir. The bath whip won't completely melt but soften and break up into pieces. Start mixing with the slow mixer. It's best to use the bowl. When the soap starts to thicken, turn the mixer off, add 1 oz of glycerin and 1 oz of fragrance, then mix again.
Spoon the frosting on top of each cupcake, sprinkle the peppermint pieces on the frosting and the sparkle glitter. Let it sit for 24 hours.
Have fun with this recipe and if your cupcakes don't look like they belong on a shelf the first time, you've still got soap. You can always perfect the process.
Life Never Smelled So Sweet!
Juliette's Website
https://www.nyrajuskincare.com


Related Articles
Editor's Picks Articles
Top Ten Articles
Previous Features
Site Map





Content copyright © 2023 by Juliette Samuel. All rights reserved.
This content was written by Juliette Samuel. If you wish to use this content in any manner, you need written permission. Contact Juliette Samuel for details.