How do You Make a Bellini?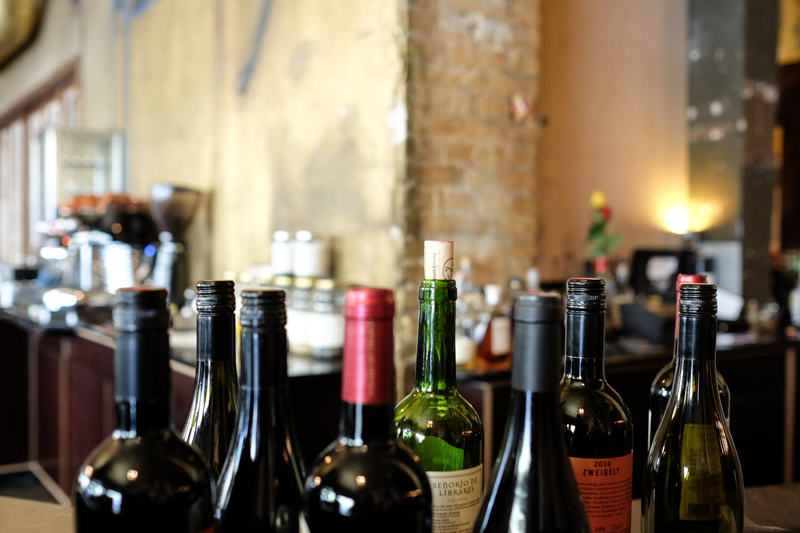 What is a Bellini? The Bellini is named for a Venetian painter, Giovanni Bellini. It was created in Venice in 1948 at Harry's Bar by Harry's owner - Giuseppe Cipriana. The original Bellini was created using a rich white peach puree' and Prosecco; a dry sparkling, rosy colored Italian wine. Since, at the time, white peach puree' was only available in the summer months, it was strictly a summer drink, when the peaches were available.

In the fifties, when freezers became more popular and white peach puree' was available as a frozen mixture the classic drink became a year round favorite. Also, as time went on, people created many variations of the Bellini using raspberries, strawberries, Champagne (instead of Prosecco), and citrus fruits like lemons.

If you are having people over to your place in the summertime, a Bellini is a great ice breaker. You can let your guests make their own. I would make the puree' in advance so it is not quite so messy. Pick one or two fruits - maybe peach and raspberries. You might want to add some sugar to the peach blend. Depending on the peach variety you get, they may need a little sugar like one or two tablespoons. Generally speaking, if you get white peaches, they will not need any sugar.

Take the sugar, if needed and the peaches and mix them in a blender until pureed. Set the mixture aside. While fresh raspberries are nice, in the quantity you will need, you might consider a frozen bag of unsweetened raspberries that have been thawed. Blend the raspberries and the sugar together until pureed. Using a sieve, strain the raspberry mixture and discard the seeds.

If you are using the peach puree' only, as it was made in the original blend, using Prosecco is fine. However, when mixing in different types of fruit, you might be better off using either sparkling brut or brut Champagne. I used a nice sparkling from Spain - Cristaline Method Tradicional - called Cristalino Brut sparkling.

If you want to get a maximum effect from the Bellini as an ice breaker for guests who may not know each other, set a table up near the entrance, and have 6 or 8 Champagne flutes ready for your guests. Have the usual cocktail napkins in case of minor spills. In my experience, most people over do adding in the fruit mixture, which should be at least two ounces or more depending on personal taste. So you might want to give some thought to a measuring device to measure the fruit mixture into the glass. I found that a clear shot glass works pretty well and the one I have has a white line on the outside as a guide as to how much is an ounce. I did not have a mixing device on the table since mixing will cause the bubbles to disappear, and is not as much fun without them.

I printed up an instruction sheet on the table, since if people are new to Bellinis, they may be unfamiliar with how to make one. So my sheet of paper had:

Two ounces fruit in the flute
Add sparkling
Taste - Need more fruit? Add as needed
Join the rest of the guests

You might need to know how to make a Bellini for the kids or if one of your guests is pregnant.

Virgin Bellini - No Alcohol

2 oz chilled peach nectar
2 oz sparkling apple cider
1 oz fresh lemon juice

Pour peach nectar and fresh lemon juice into a glass. Stir well. Add cider to the rim. Serve it chilled.

There are lots of Bellini recipes on the web. I would print up a sheet of the one or two you used for the party including the Virgin Bellini for your guests to take home. They will probably ask you for your recipe anyway, and this way you have made them in advance, saving time at the end of the party when they are leaving to go home.

Until next time, let me know what is on your mind, and how you are doing, O.K.?

You can send me your questions or comments on my bio page. My next article will be out shortly.

Jim Fortune - the Bella Online Wine Guy



Related Articles
Editor's Picks Articles
Top Ten Articles
Previous Features
Site Map





Content copyright © 2022 by Jim Fortune. All rights reserved.
This content was written by Jim Fortune. If you wish to use this content in any manner, you need written permission. Contact Peter F May for details.