A Conversation with Lynda La Plante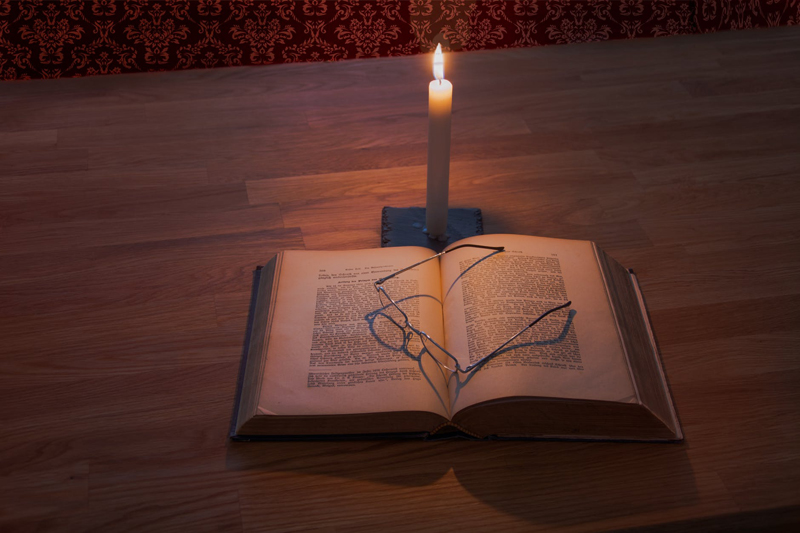 How is the nature of police-work different for men and women, and how does this come into play for Anna Travis? What are your views on the role of women, specifically a young detective like Anna, in such a male-dominated field?

Although the Metropolitan police force remains a male dominated environment, there have been major steps forward in removing discrimination between male and female officers. Equality is preached, but nevertheless, there remain antagonistic attitudes, usually from the older detectives. The new breed realizes that female officers must be treated as equals ... Anna Travis will have to prove herself a capable detective before any promotion. There is no easy solution. Any failing she has will not be due to her being female.

Were there any high-profile cases that inspired the Amanda Delany storyline?

There are many cases that I have used as a semi-background for the building of the character Amanda Delany. We have very famous young models that appear hell-bent on a destructive life of binge drinking and drugs. This is also very relevant with many young Hollywood starlets, girls that appear to have everything - wealth, success and beauty-but are constantly being arrested for drug abuse and alcohol fuelled incidents. The number of famous young actresses spending time in rehab, suffering from various addictions along with eating disorders, is a daily news item. We live in an age when sadly few famous stars have not had plastic surgery, breast implants, teeth-implants, hair-extensions-nail extensions-and attempt-to-maintain a skeleton frame.

Where there any intentional parallels between Anna Travis and Amanda Delany?

The only parallel between Anna Travis and Amanda Delany is youth. Amanda is successful, famous and wealthy in her chosen career. Travis is neither wealthy nor famous, but I consider her to be very successful in her career. They are very different females, Amanda with a wretched destructive streak with no self esteem, Anna with a loving background and doting parents that have given her security and values. Amanda Delany has no moral values, her deep-seated insecurity is in total contrast to Anna, and yet her compassion and shock when she uncovers the seedy pitiful existence of a girl that was, to many young fans, an icon, saddens her greatly.

What is at the root of the tension between Langton and Anna? What is the biggest change in their relationship in this latest book?

The growing tension between Langton and Travis is due to the fact that they had a sexual relationship. Langton finds it difficult to let go of his control at the same time neither can help the fact they are bound together by a mutual attraction. Langton also came into her life after the death of her father, so bound up in their relationship is the 'father figure' as well as the mentor. As Anna gains confidence in herself the ties begin to loosen, so the relationship slowly changes as she is more capable of standing up against him. In Silent Scream it is beginning to show ... Anna gains more experience and attempts to remove his domination.

What does the future possibly hold for Anna Travis? What are you working on now?

The future for Anna Travis is watching her moving up the ranks. In my next novel she will head up a murder team, and have a personal tragedy that will shape the rest of her life. I see Anna Travis eventually slipping into the shoes of my Prime Suspect detective Jane Tennison ... to be able to see a character age and shaped by her life is a wonderful experience for me.

You have a very successful career as a novelist. What advice would you give to those who aspire to follow in your footsteps?

My advice to any writer beginning their career is to make sure you understand your subject matter. It is a truly wonderful profession that is made by dedication and also having the confidence to self-believe. I always advise any young writer working for me to keep going. Often the first attempts are never productive because of lack of confidence. Many writers in my opinion make the mistake of constantly reworking their first chapters until the initial energy is lost. Keep going, don't ask family members for their advice, they will always have 'their story' retain the energy that first kicked started you into wanting to write, A finished manuscript can be reworked arid edited, but in many cases the lack of confidence means the manuscript is never finished.

When the novel is completed, another learning curve is to be able to make a treatment of your story. Never send an un-commissioned manuscript to a publisher. Find out who the commissioning editors are of the publisher you choose. I have printed in front of my desk a large notice REJECTION DOES NOT MEAN NO ... many famous writers have been through rejections. Find an agent who has read your novel and believes in it as much as you do.

Conversation with Lynda La Plante was provided by Touchstone Books.
You Should Also Read:
Silent Scream Review
Above Suspicion
Deadly Intent


Related Articles
Editor's Picks Articles
Top Ten Articles
Previous Features
Site Map



Follow @MysteryBooksEd
Tweet



Content copyright © 2022 by Edie Dykeman. All rights reserved.
This content was written by Edie Dykeman. If you wish to use this content in any manner, you need written permission. Contact Edie Dykeman for details.