Stress Management and Learning Disabilities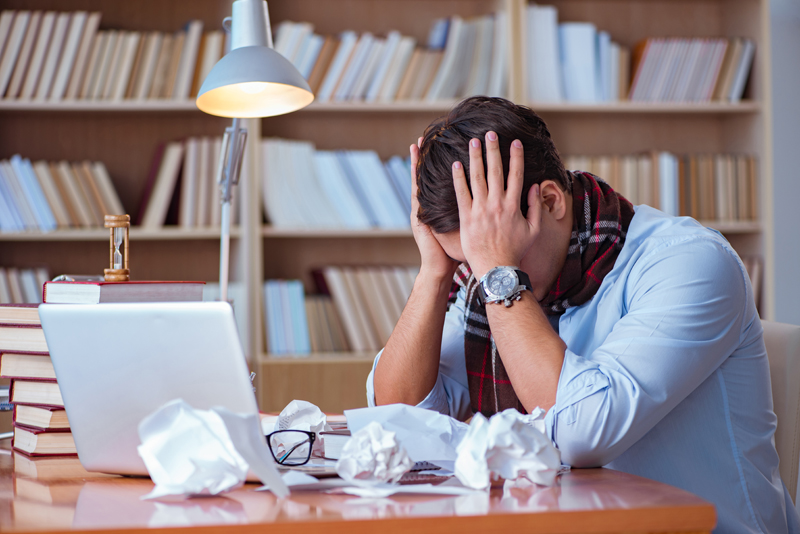 Stress can have a strong effect on parents, as well as teens with learning disabilities. The human body was designed to experience natural stress. When the natural "fight or flight" reaction is constantly used, it results in an increase in heart rate, blood pressure, and energy. Parts of the brain that affect appetite, fear, mood, and motivation are also affected.
Studies show that stress has a direct implication on the lives of teenagers. Stress can result from school, as well as home life. When adolescents experienced family stress, they had more problems with attendance and learning at school the next day. Since stress appears to be interrelated, it would be beneficial to control the stress factors as best as possible in both settings.
Parents that experience stress also risk the same consequences. Stress has no
age limit or prerequisite. High blood pressure, mood swings, anxiety, and depression are also common in adults. The pressure of work, home, parenthood, and education at times added to the responsibility of raising a child with special needs can greatly impact the physical, as well as mental self.
Stress management can become a lifesaver. A few changes in the way stressors are managed can lead to a happier lifestyle. The rule of thumb is to think positive and plan. Plan outcomes before the issue takes place. This pre-planned strategy will allow you to visualize the problem at its worst, and think of different solutions or outcomes. This small step will put you in control of the situation. You will know what to expect and possible ways to handle it.
Other ways to reduce stress can be used. Scheduling the day ahead, exercise and recreation, and organization can manage stress. If all else fails, just say no. It is important to know your limitations.
Physical and mental consequences can result from stress. Long term negative stress exposure can result in health problems, including depression, heart disease, sleep issues, and memory impairment. Stress management can reduce stress, leading to a healthier and happier life.
Article By Celestine A. Gatley
Celestine Gatley´s Designed Transformation Blog


Related Articles
Editor's Picks Articles
Top Ten Articles
Previous Features
Site Map



Follow @celestinejones
Tweet





Content copyright © 2022 by Celestine A. Gatley. All rights reserved.
This content was written by Celestine A. Gatley. If you wish to use this content in any manner, you need written permission. Contact Celestine A. Gatley for details.