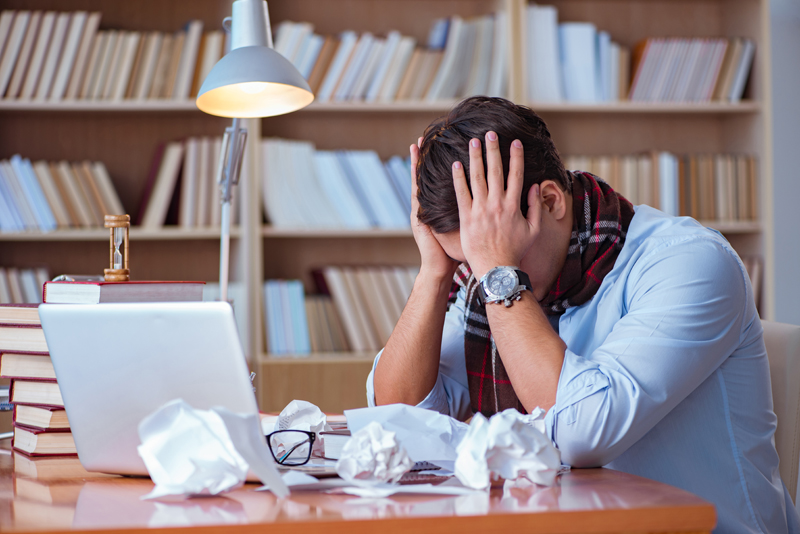 Individuals with learning disabilities are at a higher risk of suicidal thoughts. Reading problems alone can lead to unsuspecting issues. Undiagnosed reading problems can lead to high dropout rates, unemployment, underemployment, and depression. The end result could ultimately result in suicide. What is a learning disability and why does it make life so hard?
Impairment of intellectual and adaptive functioning makes life more challenging for millions of people. The IQ score of these individuals is less than 70, although the average score is 100. This discrepancy results in an intellectual impairment. Adaptive skills (self-sufficiency), such as washing clothing, maintaining a household alone, preparing meals, and paying bills are all major difficulties in daily living. In order to be diagnosed as learning disabled, these challenges must be present before the age of 18 and cannot be solely from a head injury, neurological problem, or infection. Many individuals do not receive services because the disability is often left undetected or hidden. The individual may appear to be "normal" in society's eyes if a physical disability is not present. They don't look like they have a disability. Other individuals have learned to fake the funk. They try hard to fit in with the crowd.
Suicidal tendencies can be caused by depression. Hidden or diagnosed learning disabilities can be detrimental for someone who has not accepted the realities of their life. It is like trying to squeeze a square ball into a round frame. It just won't fit. Daily challenges of trying to fit can ultimately lead to self hate, helplessness, and hopelessness. These feelings should not be ignored.
Some individuals are never able to become self-sufficient. Care is often provided by a member of the family or a facility for the learning disabled. This situation may lead to feeling like a burden to others. Diagnosis at an early age is ideal so there is plenty of time to learn daily living skills, strengths, and weaknesses. Other individuals find it hard to live in a world while being different.
The acceptance of who you are can make all of the difference in the world. If you are a blessed with the ability to read in English, try reading your favorite recipe in a foreign language, such as Spanish, French, or German. Imagine your frustration. If you really want to know what it says, you will ask someone who is fluent in the language to assist you. Would you feel overwhelmed, helpless, embarrassed, or frustrated? Imagine that you face a situation similar to this on a daily basis. You can allow it to get you down, or you can accept it and make the most of it.
The feeling of helplessness, hopelessness, and doom can be overcome. If you, or someone you love, is experiencing feelings of helplessness, loneliness or has expressed suicidal thoughts, know that there is hope. Challenges can be overcome with help. There are millions of people with learning disabilities that live normal and fulfilling lives. No one said the road would be easy, but it can be accomplished with determination, perseverance, and help.
Article By Celestine A. Gatley
Celestine Gatley´s Designed Transformation Blog


Related Articles
Editor's Picks Articles
Top Ten Articles
Previous Features
Site Map



Follow @celestinejones
Tweet





Content copyright © 2023 by Celestine A. Gatley. All rights reserved.
This content was written by Celestine A. Gatley. If you wish to use this content in any manner, you need written permission. Contact Celestine A. Gatley for details.