A Visit to Malibu Beach RV Park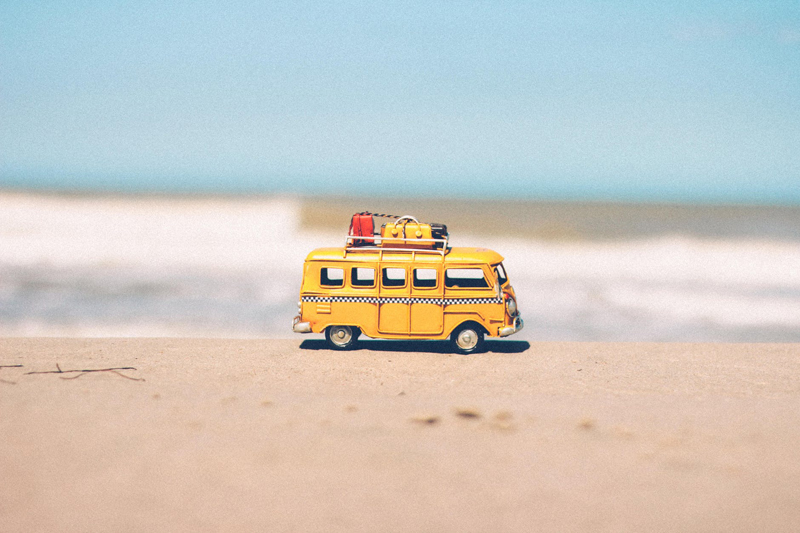 Anyone who's ever been to Malibu, California knows that the town has no shortage of stunning views of the Pacific Ocean. That becomes even more true once you arrive on the property of the Malibu Beach RV Park. This handsomely landscaped park, tucked into the hills on the north side of the Pacific Coast Highway, is graced by tall, slender palm trees and features large sandy sites situated on terraced slopes. From the top terrace of the park, one can look down at the RVs below and they will appear to be dangling on the edge of a cliff. There is no site in this park that isn't a catch, but I guarantee those that manage to snag an ocean view site are going to be often caught gawking at the staggeringly gorgeous Pacific Ocean backdrop. And with winter rates as low as $1,032 per month for a mountain view site, it seems like quite a place for Snowbirds to hang out a few weeks in the winter.

The park also features a convenience store, tent sites, game and TV room, restrooms and showers, a laundry room, a dog walk and hiking trails, to name just a few of its amenities. While Malibu Beach RV Park is not directly on the ocean, it is located across from a great beach access area.

While I would love to show you a picture of the gorgeous views, rather than tell, on our visit to the park we were given five minutes to do a quick drive through and asked not to take any photos. So, you'll just have to take my word for it.

Malibu amenities
The unassumingly posh town of Malibu has everything you need, from grocery stores and gas stations and indoor and outdoor recreation, to a handful of fast food restaurants mixed in with many independently owned restaurants and shops. And again, it's a treat for the eyes. Whether you're coveting the mansions overlooking the ocean or sprinkled through the hills to the north, or just gazing at the expanse of blue that borders the town, there is plenty of eye candy.

What to do
Surfing RVers will enjoy Malibu Lagoon State Beach, a popular year-round surfing beach. For RVers that want to stay on dry land, Malibu Bluffs Park features two playgrounds, several hiking trails and community classes for both adults and children.

Where to eat
While there are plenty of restaurants to choose from, two restaurants in particular stand out for me. Thai Dishes, located at 22333 Pacific Coast Highway, features scrumptious Tofu Pad Thai and Yellow Curry. Their Thai Fried Rice is also out of this world. Malibu is also home to one of the most delightful restaurants on the planet--Duke's, located at 21150 Pacific Coast Highway. I first fell in love with Duke's in Waikiki and was pleased to realize there were two Duke's locations in California.

While this all sounds like perfection, there are a few things that stuck out as possible minor nuisances during a month-long winter stay. For instance, you can only make a right turn each time you exit the park. Plus, in the winter months, it's probably pretty chilly around there. We drove to visit the park on a sunny, warm March day in Los Angeles, but once we arrived in Malibu, it was time to don our winter attire because of the close proximity to the ocean. And, during the winter, the town is not as vibrant, so it gives off a bit of a lonely feeling. Some people might escape to Malibu just for this laidback style. I, on the other hand, prefer to head to the action during the lonely days of winter, so Malibu will stay on my list of places to visit during the warmer weather months.

You Should Also Read:
Budget-friendly Tips for RVers in LA
RVing in Los Angeles


Related Articles
Editor's Picks Articles
Top Ten Articles
Previous Features
Site Map





Content copyright © 2019 by Erin Lehn Floresca. All rights reserved.
This content was written by Erin Lehn Floresca. If you wish to use this content in any manner, you need written permission. Contact Erin Lehn Floresca for details.