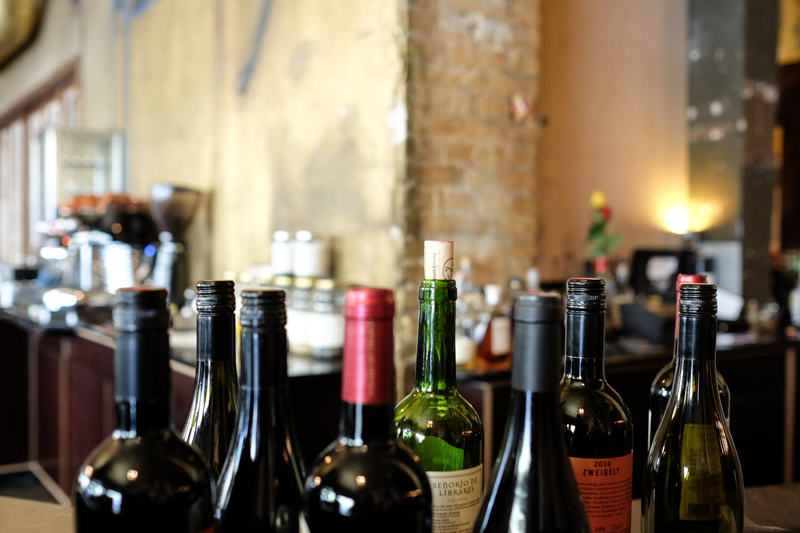 Finding gifts for a wine lover is easy: there are many gadgets and an almost limitless choice of wines. But choosing a gift that the recipient will appreciate is a lot more difficult.
Choosing a bottle of wine without knowing the tastes and wants of the recipient is likely to result in a gift that will lie at the back of rack to be forgotten. For just as wine lovers are enthusiastic about certain wines they also dislike some and would never drink others. Name a wine or variety and I know someone that wouldn't drink it.
So what to give in such circumstances? A wine that shows you've given some thought, and one that – if they don't want if for themselves they can share with others. Champagne, the more expensive the better, or Port. Both are mostly non-vintage, so a bottle with a vintage on the label is rarer and more appreciated.
If you know their tastes then match them. An admirer of Zinfandel will appreciate a fine one – ask in a wine-shop for the top wineries and note that the pink 'White Zinfandel' is a no-no. A Bordeaux or Cabernet lover will appreciate a bottle from a premium Bordeaux Chateau. A merlot aficionado will enjoy a St Emilion. If in doubt go to a shop that specialises in wine and tell them about the recipients tastes, what your budget is and take their recommendations.
So what about gadgets? There are an amazing number of wine related items. However if they are ones that your wine-lover wanted they'd probably already have them.
So here are my suggestions for gifts.
Waiters-friend corkscrew. You can't have too many. The waiters-friend is the one a bit like a penknife with a screw, lever and blade that folds into its handle. Inexpensive, small and portable, it fits into a pocket and also gets lost. Look for ones with a Teflon coated screw – i.e. it's black not bare metal, and which has a hinged lever that makes removing corks much easier.
Decanter. Priced from inexpensive to stratospheric with many designs, a good decanter is an essential, and you can't have too many. Look for clear smooth glass. Don't get a square cut-glass one with a narrow opening and glass stopper because they're for spirits.
Books: Hugh Johnson's Pocket Wine Book has been updated and published annually for almost 40 years and is an amazing miniature encyclopaedia of the world's wines described and rated with ready to drink vintages highlighted. It's inexpensive and fits in a handbag or jacket pocket which means you can easily refer to it in restaurants for its suggestions on food and wine matching then help you choose the best wine from the menu.
More expensive (though online sellers have some big discounts), comprehensively updated and published in October 2013 is the 7th Edition of Johnson & Robinson's 'The World Atlas of Wine'. If you hear wine lovers talk about 'terroir', meaning the land wine comes from, this book maps it. The world's wine lands mapped with contour lines and wineries shown. A marvellous reference book, and because the wine world is developing so quickly, the latest edition makes previous editions out of date.
Even more expensive and for serious geeks only, Jancis Robinson's magisterial 'Wine Grapes' has the latest DNA research on 1,350 grape varieties and shows their family connections. A serious – and seriously heavy - reference book that I frequently refer to.
Lastly, while mentioning books, I hope you'd forgive me for mentioning two of my books, 'Marilyn Merlot and the Naked Grape' is a fun book of amusing and interesting wine labels while 'Pinotage – Behind the Legends of South Africa's Own Wine' is for anyone interested in South Africa's own grape.
Talk about wines on our
forum
.
Peter F May is the author of
Marilyn Merlot and the Naked Grape: Odd Wines from Around the World
which features more than 100 wine labels and the stories behind them, and
PINOTAGE: Behind the Legends of South Africa's Own Wine
which tells the story behind the Pinotage wine and grape.


Related Articles
Editor's Picks Articles
Top Ten Articles
Previous Features
Site Map





Content copyright © 2022 by Peter F May. All rights reserved.
This content was written by Peter F May. If you wish to use this content in any manner, you need written permission. Contact Peter F May for details.