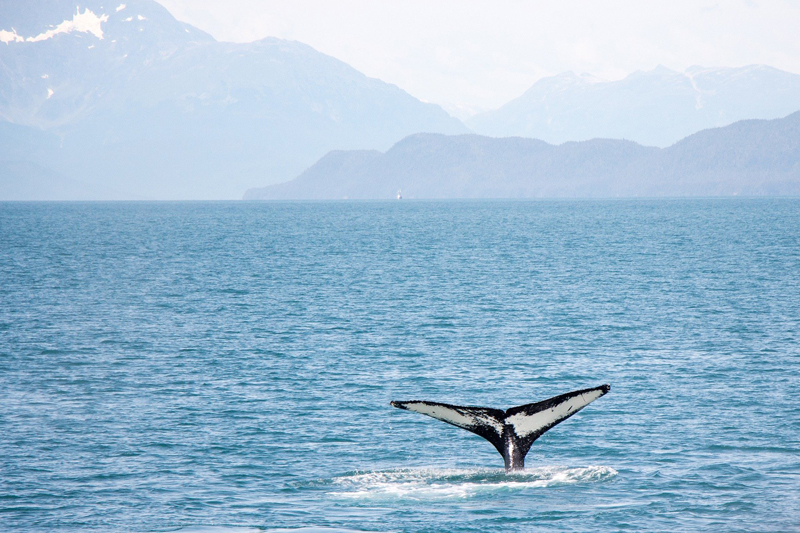 Terms like North Slope, Prudhoe Bay, and the Trans-Alaska Pipeline are heard quite a bit, but what are they and where are they located exactly? The North Slope is 88,000 square miles of flat plains running north from the Brooks Mountain Range to the Arctic Ocean in Alaska.
If you were looking at a map of the North Slope, starting at the left (or western) side and scanning to the right you would come across; NPRA (National Petroleum Reserve-Alaska), Prudhoe Bay, the 1002 Area (highly debated area as to how it would affect migration routes of Porcupine Caribou) along the coastline of ANWR (Arctic National Wildlife Refuge) to the eastern edge of north Alaska. Running right down the middle of the picture from Prudhoe Bay at the Arctic Ocean south 800 miles to the Port of Valdez in the Gulf of Alaska is the Trans-Alaska Pipeline. Of all the tapping for oil done in Alaska, Prudhoe Bay was the gold mine.
The oil companies continue to look, but the competition between them, the public interests, the politics, and the indigenous tribes that still inhabit their ancestral grounds is so fierce, I don't think it is possible to be accurately informed of what is at stake. Over time, my personal views have changed, and while I consider myself very interested in environmental issues, unless we change, seriously change, how we utilize resources, the need for oil is valid. The need to do what we can on US soil is paramount to lessoning our dependency on foreign interests even though it seems we may never have the capacity to do so. We consume oil products like there is no worry they will run dry. We drive our cars to oil spills, to picket the oil company responsible, and use our electronic devices (that require energy of some form to produce), visiting web sites and joining forums that bash everything oil.
Calvin Coolidge said "Little progress can be made by merely attempting to repress what is evil. Our great hope lies in developing what is good." There are other alternative sources that can be utilized, like wind and solar, but they too, have to be captured in an environmentally sensitive manner, or we do no better than anything we are already doing.
Oil is a fact of life in Alaska. Of that, there is no debate.


Related Articles
Editor's Picks Articles
Top Ten Articles
Previous Features
Site Map





Content copyright © 2023 by Dawn Engler. All rights reserved.
This content was written by Dawn Engler. If you wish to use this content in any manner, you need written permission. Contact Deb Frost for details.