Where in Libya is Eman al-Obeidy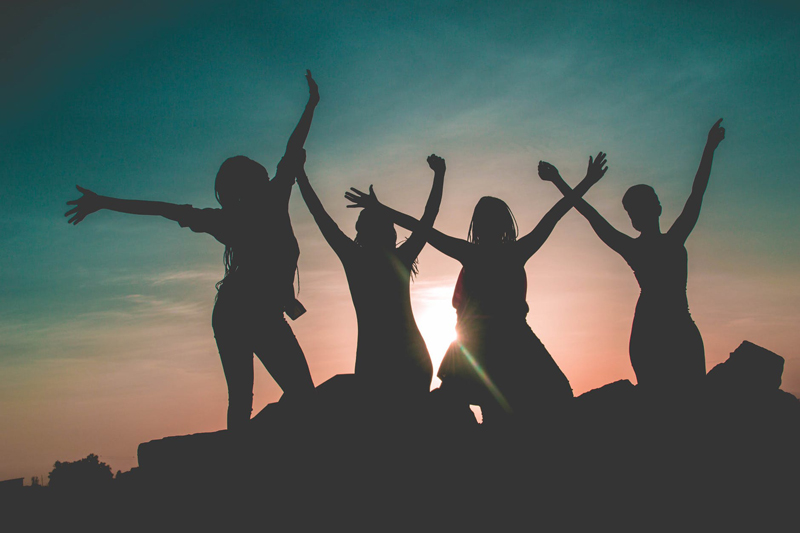 Colonel Muammar Qadhafi took power of Libya in September 1969 and has retained complete control of the country since that time. In his famous "Green Book" he laid out his political, economic and sociological ideas which claim a unique form of Arab socialism. The reality is that Qadhafi is in complete control of Libya and relies on a system of security to maintain that control.

Since coming into control this authoritarian leader has claimed to improve the status of women by introducing legislation aimed at eliminating discrimination against them. In reality, the colonel knows that the country's rigid conservatism and patriarchal religious values and tribal culture in a wholly male dominated society render any legislative "progress" pertaining to the rights of women in Libya of little if zero effect. It looks good on the outside – as any man who carries water to a fire will look good to those unaware he is the individual responsible for torching the house.

Men and women may be treated as equals under Libyan legislation and Qadhifi's "Green Book" states that "men and women are equal in everything which is human." The flip side is that it is also stressed in the book, that the biological differences between the sexes are such that "man and woman cannot be equal." While women may have access to the legal system – the reality is that they are expected to consult their male relatives prior to seeking it. While women may be possessed of legal redress – principles followed in Libya are that one male witness is the equivalent of two female witnesses.

And so it passes that as coalition forces continue their mission in Libya the face of the plight of women in that country belongs to Eman al-Obeidy. The video of her rushing the Rixos Hotel in Tripoli where all foreign journalists are required to stay (the foreign press is not allowed to scout freely in the nation's capital) and notifying them that she had been repeatedly raped and tortured by Qadhifi's men is extremely disturbing. She carried visible wounds consistent with her claims. Al-Obeidy's struggle to convey as much information in the short period of time passing between her entry into the hotel – and her being subdued by police handlers as well as female waitresses, whisked into a car and driven away - depicts the crushing disparity between what the country's legislation appears to protect wherein women's rights are concerned and what actually befalls a woman claiming to have been raped and tortured to a group of people. The scene depicts with crushing disparity the epitome of a country putting a good face on a bad game. Officials present at the hotel did everything to silence the woman – which is counterintuitive if the pure objective is to seek the truth and render aid.

Some journalists present were assaulted in their attempts to assist Eman and their questions regarding her safety and what fate would befall her for entering the hotel to tell her story were met with assurances by one Libyan official that the woman was a prostitute with a long criminal record. A mentally ill woman. A drunk. Subsequent to the broadcast of the video, Libyan officials backed from that stance – stating the matter was one for the criminal courts to decide given the woman's claims – rather than any political incident – further, that she would be protected if she is a Libyan citizen. It has been reported that one of the men Eman accused is the son of a high ranking official.

There does not appear to be any independent confirmation of Eman's claims and she has not been produced for interview since the recent incident despite a Libyan official's word that she would be. This same official also claimed when justifying his refusal to give detailed answers to questions the day after the incident by journalists inquiring as to Eman's safety that "Libyan society is very conservative."

What other than the truth would possess a woman knowing full well the certain and most dire consequences of her actions - forcing her way into a building where she was not allowed access for the sole purpose of telling her story to foreign journalists –to do so without hesitation? History is heavy with women who have put their lives at risks when an opportunity presents itself to speak.
Until Eman al-Obeidy is presented for interview – we are left to wonder about her claims and her actions, the reports of the journalists present who tried to assist her, our knowledge of the man running the country, in addition to the horrifying video broadcast around the world - and to draw our own conclusions. This day, my conclusions scare me.

I hope we see Eman again because I – for one - believe her.



Related Articles
Editor's Picks Articles
Top Ten Articles
Previous Features
Site Map





Content copyright © 2023 by Gina Cowley. All rights reserved.
This content was written by Gina Cowley. If you wish to use this content in any manner, you need written permission. Contact Barbara Gibson for details.