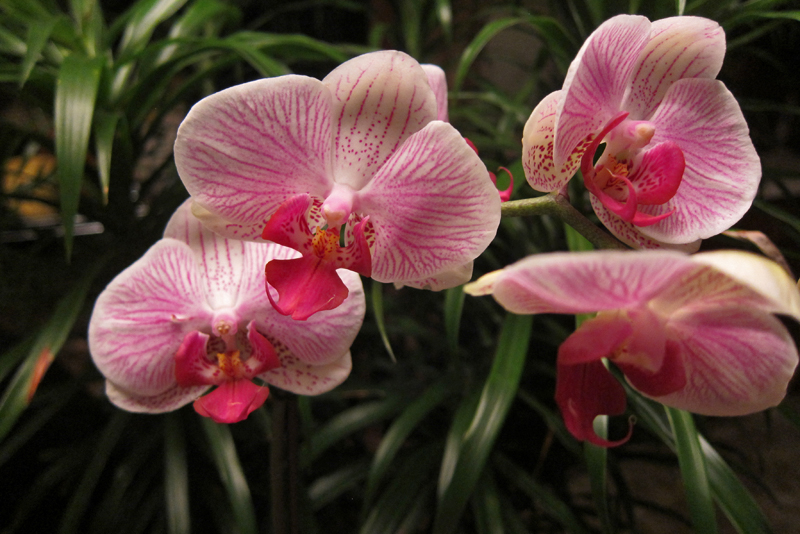 This is a continuation of the Tips articles which were posted previously. If you have any tips you'd like to contribute, please send me an e-mail with "Tips" in the subject line. I would like to thank the members of the AOS Forum, Orchid Dreams Forum and the Houston Orchid Society for the tips they contributed.

Orthene will prevent thrips. A preventative spraying of Orthene 75%, wettable powder or in aerosol, on maturing flower buds will prevent thirp damage, as well as aphids and ants. If insects are found on the open flowers, the same chemical can be used to eradicate the infestation, without damaging the flowers. Other insecticides WILL damage the flowers and should not be used. Use Orthene spray as recommended on the label. If using the aerosol, spray from at least a foot away from the flowers. In addition, Orthene 75% does not leave any unsightly residue.

Remove dried sheaths from Cattleya Alliance orchids. Always remove the dried sheathing from pseudobulbs to prevent buildup of moisture, and as a hiding place for insects. This also provides more surface for photosynthesis activity. Insects, particularly scale insects, find Cattleya Alliance plants attractive.

Cut open bud sheaths to eliminate flower bud rot. Bud sheaths often collect water inside causing the new buds to rot. Cut the top off the sheath will to eliminate this problem. Sometimes, a sheath will form without a bud ever forming, or due to breeding some orchids, will form a sheath, then many months later form the flower buds.

Soak used pots in water and bleach to kill viruses and diseases. Recycle used pots by soaking in a strong bleach solution for at least twenty minutes to kill any viruses or diseases. Use ½ cup bleach per gallon of water.

Take problem plants out of their pots and put in an empty clay pot. Water and fertilize as normal. This will force any eyes that are on the plant to grow and make new roots. Then the plant can be repotted. This will save you the time and expense of using mix on a plant that will never make it.

You Should Also Read:
Orchid Growing Tips #4
Orchid Growing Tips #3
Orchid Growing Tips #2


Editor's Picks Articles
Top Ten Articles
Previous Features
Site Map





Content copyright © 2023 by Susan Taylor. All rights reserved.
This content was written by Susan Taylor. If you wish to use this content in any manner, you need written permission. Contact Anu Dharmani for details.