An Herbal Spa Garden at Your Fingertips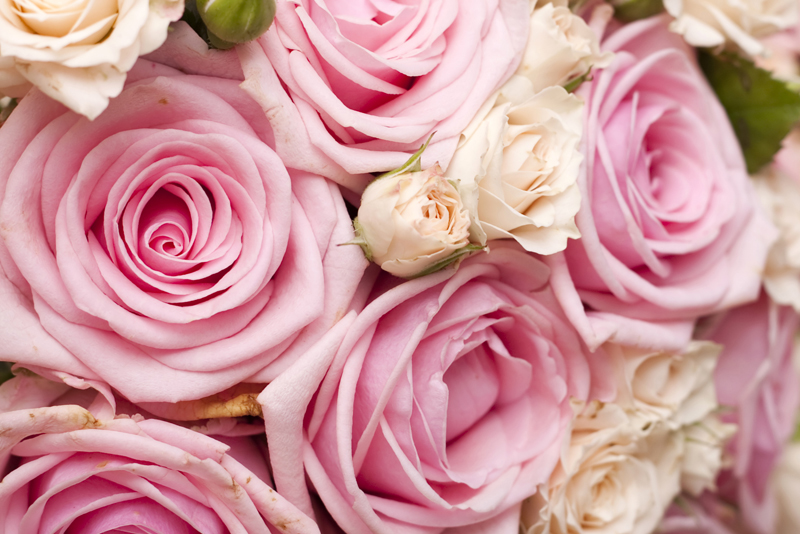 Have you ever thought about growing herbs? Did you know that you can do this in pot gardens? And … some of the herbs you grow can be used for more than just cooking.
Unless you're one of those people that have allergies when in the presence of certain herbs, you'll be able to grow them fairly easy. You can plant on balconies, roof gardens, garden beds, patios, window boxes as well as indoors.
Herbal Garden Ideas for A Relaxing Spa Treatment
Some of the easy and popular herbs to use are Chamomile, Lavender, Rosemary and Peppermint.
Chamomile
- This beauty comes in two distinct types: German and Roman. German Chamomile is also known as Blue Chamomile and yes, it's actually blue in color. German Chamomile is great when used to care for your skin. It has many of the same properties as Roman Chamomile, except that its anti-inflammatory properties are greater due to the higher percentage of azulene.
Roman Chamomile is good when the need arises in caring for children. It's calming and relieves tension. It also helps with anger, depression and oversensitivity.
Lavender
is the be-all end-all essential oil when it comes to relaxing and spa treatments. Lavender oil reduces inflammation of acne and relieves the pain of sunburn.
Lavender will stimulate new cell growth as well as lift depression and calm your nerves.
Rosemary
is often used to overcome mental fatigue and sluggishness by stimulating and strengthening your central nervous system. Rosemary has been known to balance emotions and control mood swings.
Rosemary is used to tighten and tone tissue as well as promote new cell growth It's used in the cosmetic industry as an ingredient in skin care products to show improvement in dry and mature skin as well as ease fine lines and wrinkles.
Rosemary oil is used in hair care products to nourish your scalp and keep your hair looking healthy and shiny. It's been said that Rosemary essential oil helps stimulate hair growth.
Peppermint
brings to mind the use of a refreshing breath mint. It can do that and so much more. For one thing, when used in the bath it can aid in relaxing sore muscles and muscle spasms.
Did you know that people challenged with chronic fatigue syndrome respond to the stimulating action of Peppermint Essential oil?
You mean to tell me …
I can grow these herbs and create my own spa garden? With a little bit of knowledge and patience, you can have these herbs at your finger tip whenever you want to prepare bath teas, hair oil treatments or an infused bath salt.
Here's a recipe for you to try
Rejuvenating Bath Mix
1/8 ounce Lavender Blossoms (helps acne and reduces puffiness)
1/8 ounce Rosemary Leaves (acts as an astringent for the skin and revitalizes energy)
1/8 ounce Chamomile Blossoms (relaxing and soothing)
1/8 ounce Peppermint Leaves (stimulates circulation and relaxing to the nervous system)
1/8 ounce dried rose petals (hydrating to the skin)
Place herbs in a bowl and toss gently. Place about ¼ cup of the mixture into a gauze cloth, make a bundle and tie the ends. Drop into a running bath, relax and enjoy the magic of your blend!
That's it for this week,
Life Never Smelled So Sweet
Juliette's Website
https://www.nyrajuskincare.com


Related Articles
Editor's Picks Articles
Top Ten Articles
Previous Features
Site Map





Content copyright © 2022 by Juliette Samuel. All rights reserved.
This content was written by Juliette Samuel. If you wish to use this content in any manner, you need written permission. Contact Juliette Samuel for details.