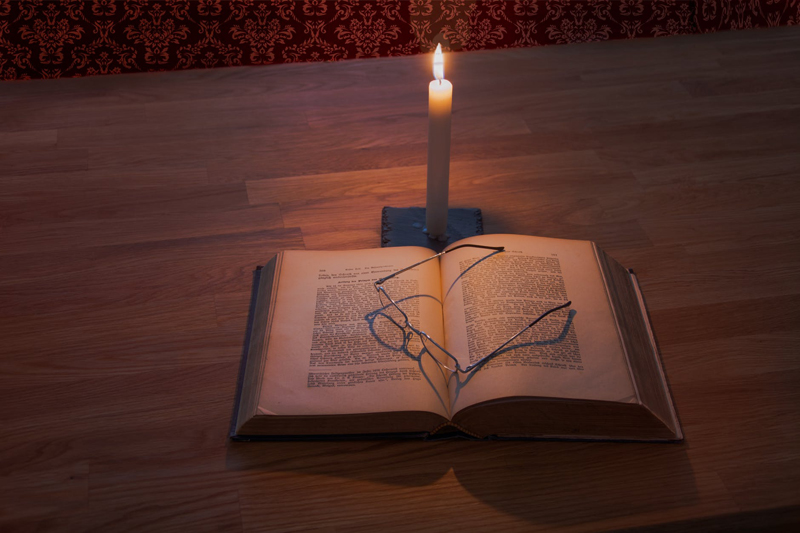 Noir came into the detective fiction genre in the late 1920's and early 1930's. Pronounced nwahr, noir was known for its gritty realistic fast-paced stories that contained an unrelenting gloom and fatalistic attitude in tone as well as among the characters. Many of the stories contained an emphasis on sex, often used to advance the plot.

Noir did not become popular with the masses until Hollywood brought the genre to light with a series of movies such as High Sierra (1941), Double Indemnity 1944), and The Postman Always Rings Twice (1946).

The noir genre exploded when Fawcett Publications created Gold Medal Books toward the end of 1949. The new line began publishing original stories that tackled the darker cynical side of the genre; and they were not inhibited as to sexual content. Gold Medal soon began publishing eight original paperbacks a month. Although the line started out slowly, in 1951 Richard Carroll, who had worked as a story editor in Hollywood, became editor, and the line quickly established itself as a leader in the field.

Other popular paperback publishers that followed Gold Medals lead during the 1950's were Dell, Lion, Ace, and Popular Library, among others. The decade became known for its paperback originals. Gold Medal discovered a number of authors during that time including Charles Williams, Bruno Fischer, and Gil Brewer. Lion Books was instrumental in publishing many of the early works of Jim Thompson.

House of Flesh (1950) by Fischer sold 1,800,212 copies, Hill Girl by Williams sold 1,226,890 copies, and 13 French Street (1951) by Brewer sold 1,200,365 copies according to sources. Although millions of paperbacks were sold during the decade, by the end of the 1950's the advent of television brought a slowing of sales of paperbacks into the 1960's.

Authors were attracted to Gold Medal because their royalties were based on print runs rather than actual sales, and they received 100% of the royalties rather than a 50-50 split.

In 1984, Barry Gifford founded Black Lizard Books and was instrumental in a resurgence of the noir genre. He promptly reprinted three Jim Thompson novels, The Getaway, Pop. 1280, and A Hell of a Woman. Black Lizard also reprinted other Thompson novels as well as out-of-print classics by Charles Williams, Lionel White, David Goodis and many more.

Into the 1990's, the roman noir (black book) genre continued with authors Ray Ring, Ed Gorman, Lawrence Block, Elmore Leonard, James Ellroy, and Patricia Highsmith. Although noir fiction received the most notice during the 1950's, it is still very much alive today.




You Should Also Read:
Noir Fiction
The Maltese Manuscript
The Big Sleep


Related Articles
Editor's Picks Articles
Top Ten Articles
Previous Features
Site Map



Follow @MysteryBooksEd
Tweet



Content copyright © 2022 by Edie Dykeman. All rights reserved.
This content was written by Edie Dykeman. If you wish to use this content in any manner, you need written permission. Contact Edie Dykeman for details.