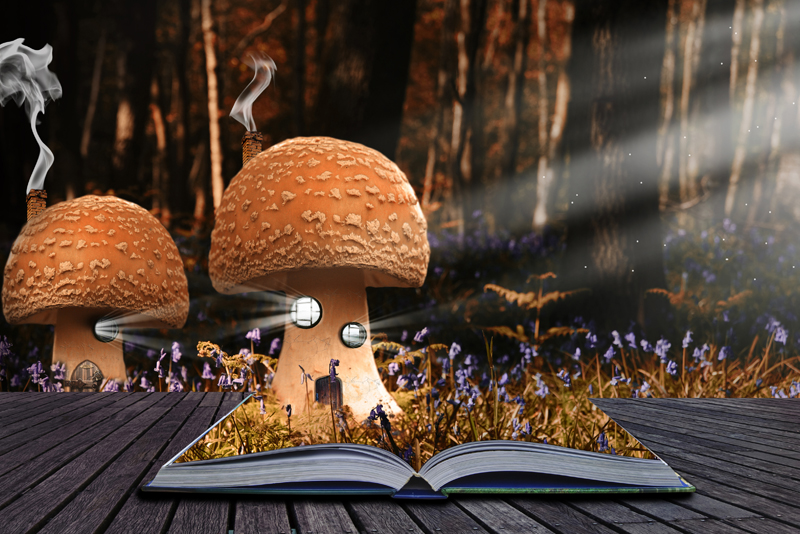 The Christmas Trolls The troublesome trolls are trying to steal Tuffi, the beloved dog of Treva.
Written & Illustrated by Jan Brett
As in all of Jan Bretts books the illustrations and colors are so beautiful and visually attractive. The colorful borders around each page add further dimension to each part of the story and provide some hidden surprises when viewed with careful consideration.
For Treva, a little Scandinavian girl, Christmas is the favorite time of year for Treva. She loves to ride Arni (their reindeer) with her brother Sami while their dog, Tuffi walks along beside them as they go out to pick a special Christmas tree. On the way home Tuffi starts to sniff and bark as if they are being watched, but they can�t see anyone. Be sure to check in the borders to see if you can see who is watching.
Upon reaching home they become busy with the set up of the tree and decorating it. They are excited for the arrival of Christmas time as they all have their gifts made and hidden away.
It was such a busy time that at first they did not notice when some of the Christmas decorations started to disappear. In fact it was not until dad asked them if they had seen the trinket box that he had made for their mother to be her Christmas gift. They helped him look everywhere, but it was nowhere to be found. Then again a few days before Christmas they noticed that the treetop angel was missing also. Treva is worried about her red wooden horse and starts to carry him everywhere in case he might also go missing.
While outside they notice their Christmas pudding being carried along on the top of a hedgehog, right to the trunk of a tree. They watch as a little ladder drops down, then two little trolls scurried down and with great effort pull the pudding up into their tree.
When Treva climbs the tree to get a look she sees the trolls squabbling over all of their Christmas things. She stands up and firmly calls out to get their attention. She explains that all those items belong to her family and the trolls get sad because they wanted a Christmas. She overlooks their entire situation and sums up the changes they need to make in order for Tig and Mig to have their own Christmas. She helps them get ready and by her actions shows them the biggest lesson of Christmas, that of being generous with others.
Christmas morning at the home of Treva and Sami is beautiful with the candles on the tree lit, and their stockings filled.
The biggest surprise comes when they hear sounds outside on their step and they go outside to find a special Christmas gift. Now Treva knows that the trolls understand Christmas.
Note: This book is from my personal library
Trouble with Trolls
Christmas Trolls
Christmas Trolls [Hardcover] [1993] (Author) Jan Brett


Related Articles
Editor's Picks Articles
Top Ten Articles
Previous Features
Site Map





Content copyright © 2022 by Launa Stout. All rights reserved.
This content was written by Launa Stout. If you wish to use this content in any manner, you need written permission. Contact Launa Stout for details.