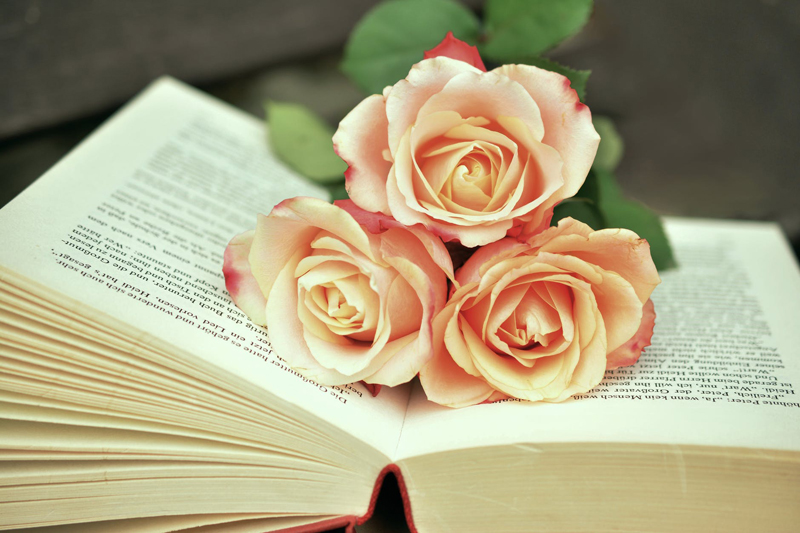 What do you think of when you think about Christian living or Christian obligations? For most people, I would hazard a guess that the list would include trying to uphold the Ten Commandments, trying to volunteer, tithing, attending church regularly, and maybe even loving your neighbor (treating others as you would like to be treated). Those are all good things, but, really, we are missing the basics.

Indulge me. Think about this verse, "If ye have faith as a grain of mustard seed, ye shall say unto this mountain, remove hence to yonder place; and it shall remove; and nothing shall be impossible unto you." Almost all of us are familiar with this verse from Matthew 17:20. The verse is used by many pastors as they deliver messages about having faith for health, finances or a litany of other things. I've listened to several preachers who have attempted to use this verse when preaching on having a lot of faith and living a faith-filled life.

Think of a mustard seed, though. A mustard seed is very tiny; it is among the smallest of seeds. If you have any in your spice cabinet and measure one seed, you will find it to be approximately 3mm (.11811 inches or about 1/8 of an inch). When farmers plant mustard seed, they normally use 5 pounds of seed per acre. To give you some perspective, this is akin to spreading seed contained in a standard sugar or flour bag over roughly the size of an American NFL football field from end zone to the opposite 10 yard line. That is not a lot of seed to cover such a vast area yet the yield produced is roughly between 800 to 1200 pounds. The next time you are at the grocery store, pick up a bunch of cilantro or other herb and try to imagine how much it would take to equal 1000 pounds. If a seed that small is capable of producing a tremendous yield, it must mean that we can do great things if we possess just a little bit of faith.

If you were lucky enough to grow up in a teaching church, the verse would have been explained in its context. A man brought his demon afflicted son to Jesus' disciples. They were unable to cast out the demons; however, Jesus cast them out easily. He explained to them that demons such as the boy possessed did not go by prayer alone but by prayer and fasting. Fasting is the missing key.

In Matthew, chapter 5, Jesus gives a teaching. The verses have become known as The Beatitudes. Chapter 6 is often breezed over or overlooked but it is here that Jesus explains how we are to live. There are three basic things a Christian should be doing: giving, praying and fasting.

The Bible is full of countless examples of fasting. Moses fasted, Joshua fasted before the Battle of Jericho, Esther fasted, Daniel fasted, and Jesus fasted, among others. Fasting was important to hear the voice of God, for protection, for success, for guidance, to honor God, and other reasons. We believe that the Bible is the ever living word of God. We believe in tithing, giving offerings, and biblical living. Why, then, have the majority of churches quit teaching about fasting and calling for corporate fasts?

If it is has been a while since you have heard from God, if you are stuck in a rut, if you just need guidance or want to honor the Lord your God, I would recommend reading Jentezen Franklin's book, Fasting. In his book, he explains the different types of fasts in the Bible. Full of biblical references, this book will teach you about fasting and presents encouraging stories. Each year, Franklin calls his congregation to a corporate fast. His church members fast for 21 days and have seen family salvations and tremendous blessings.

" But thou, when thou fastest, anoint thine head, and wash thy face; that thou appear not unto men to fast, but unto thy Father which is in secret: and thy Father, which seeth in secret, shall reward thee openly." Matthew 6:17—18

Please do not misunderstand, I am not advocating fasting as a means of "forcing God's hand" on an issue in your life. Rather, I am encouraging you to explore the option that Jesus meant for us to fast.

"Then came to him the disciples of John, saying, Why do we and the Pharisees fast oft, but thy disciples fast not? And Jesus said unto them, Can the children of the bridechamber mourn, as long as the bridegroom is with them? but the days will come, when the bridegroom shall be taken from them, and then shall they fast." Matthew 9:14--15

Disclaimer: This book was purchased by the reviewer. Neither the author nor the publisher exercised any influence over the content of the review.

All quotations from the Bible were taken from the King James Version

facts about the planting and yield of mustard were verbally obtained from an agricultural representative









Related Articles
Editor's Picks Articles
Top Ten Articles
Previous Features
Site Map





Content copyright © 2022 by Lyn Sedmina. All rights reserved.
This content was written by Lyn Sedmina. If you wish to use this content in any manner, you need written permission. Contact Lyn Sedmina for details.