Chase Dreams, Chased - Dream Symbols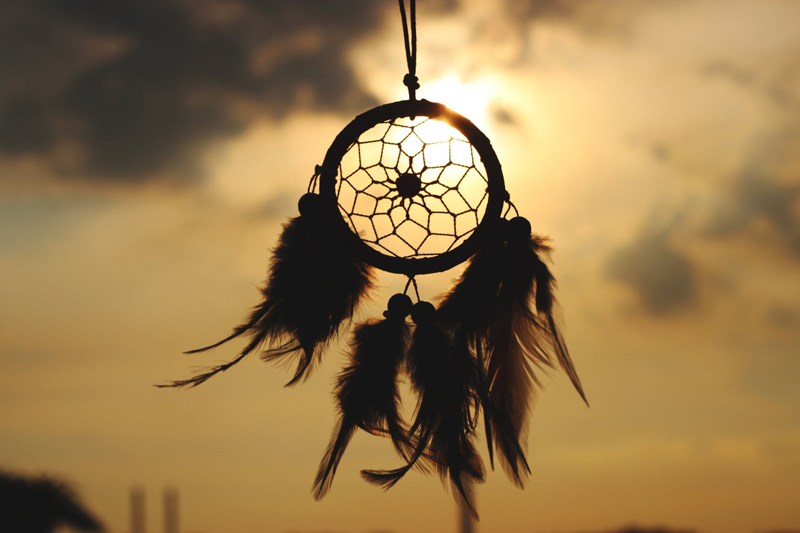 Before he became a pop culture parody, Freddy Krueger was one scary guy. Freddy lived in the dreams of teenagers relentlessly chasing them until he caught them and put them on a bullet train to the land of the Big Sleep. In the first film of the
Nightmare on Elm Street
series, only one teenager survives her encounter with Freddy - Nancy Thompson (Heather Langenkamp). Nancy not only survives, she actually defeats Freddy.
How does she manage this?
Not by running.
Chase dreams, like Freddy Krueger, are often relentless. I have clients whose recurrent chase dreams are so frighteningly vivid and frequent that they literally dread going to sleep. They know when they close their eyes and relax into their dreams, something will be waiting and that something won't be a bunny - unless it's one akin to the one in Monty Python's
Holy Grail
.
Why are chase dreams so prevalent? Why are they one of the most common nightmares to plague dreamers?
Perhaps the reason these dreams are such a formidable force is because there is usually something each and every one of us is running from in our waking lives. What that something is is as unique as each individual. What is not so unique is that whatever that something is our reason for running from it is rooted in fear.
Dreams of being chased normally fall into two categories. Both are explored below.
The Unknown Pursuer
Many people report that they cannot identify that which chases them. All they know is it is something bad, something ominous, something that will destroy them if it ever catches up. This is one of the reasons that chase dreams are so disturbing - they are the epitome of that great fear of the unknown.
Dreams of this type may symbolize vague insecurities, a sense of panic, a feeling that life is generally out of control. The pursuer is a stand in for that horrifying feeling that disaster is just around the corner, waiting to catch up and destroy one's waking life. The unknown pursuer may also symbolize guilty emotions - a fear that one will be caught and discredited in waking life.
The Known Pursuer
Sometimes that which pursues us in dream life is someone or something known to us in waking life. It may be a lover, an ex-lover, a friend, family member, or an animal of some sort. While these dreams may be disturbing, they do have the advantage of being a bit more simple to interpret. If the pursuer is known to you, think about what that person or animal symbolizes. An ex-lover may symbolizes unresolved relationship conflicts. A co-worker may symbolize career related fears. Animal pursuers may symbolize fears of being "eaten alive."
Shadow Gold
Chase dreams are also often dreams that relate to the shadow archetype. (For more information on the shadow archetype see this article:
Shadow
. Often the shadow is maligned as the unconscious dumping ground - the place where we throw all those parts of ourselves that we despise, a sort of unconscious closet.
But Carl Jung, the Swiss psychiatrist who pioneered analytical psychology said, "In the shadow is the gold." Jung's quote explains that it we often dump that which is most valuable into the shadow. All those things we fear, but which are still vitally us are in the shadow - our power, our talents, our gifts. As humans, we find it infinitely easier and far more comfortable to live lives of mediocrity, lives devoid of hope. If we don't dream, we don't fail. If we don't fail, we aren't disappointed. We keep lives we don't want because at the very least, they are lives we know. We run from anything and anyone who challenges our security, even if that challenge promises freedom.
And freedom brings us back to Freddy and Nancy and Nancy's defeat of her nemesis. How does she defeat him? By ceasing to run. By turning to him, looking him in the eye and telling him directly that he had no more power over her. She took back all the power she surrendered to him and put it where it belonged - back into her own life.
Nancy used her shadow gold to take back her power and her life.
So will you.
Until next time, sleep well and dream out loud!
*~Aisling Ireland~* is an ordained Spiritual Counselor providing dream interpretation and Tarot readings. To make an appointment check out her website at:
web.mac.com/aisling.ireland
Amazon's Kindle is a wireless portable reading device that allows you instant access to books, magazines, and more - learn more about it by following the link below.
You Should Also Read:
Native American Spirituality and Dreams
Sleep Disorders- Sleep Paralysis
Alligator, Alligators - Dream Symbols


Related Articles
Editor's Picks Articles
Top Ten Articles
Previous Features
Site Map





Content copyright © 2022 by Aisling Ireland. All rights reserved.
This content was written by Aisling Ireland. If you wish to use this content in any manner, you need written permission. Contact Lori Chidori Phillips for details.