Visiting Teaching Message-November 2008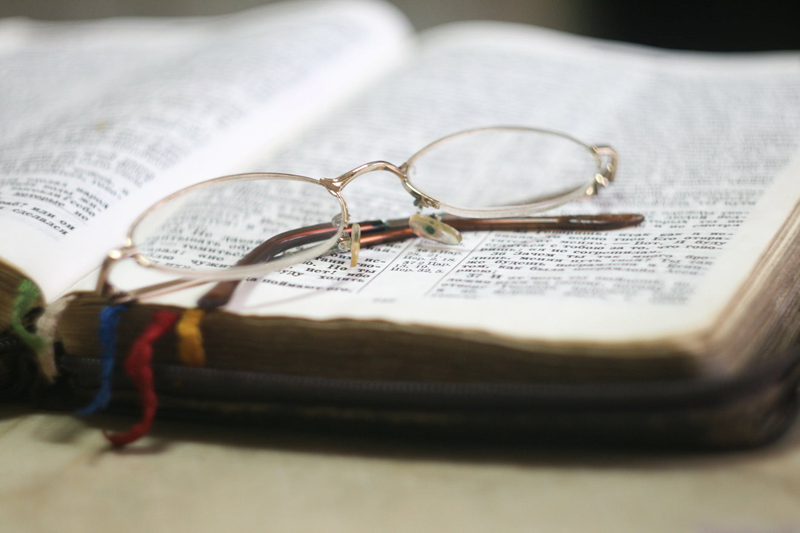 This month the visiting teaching message should be chosen from the addresses given during the October 2008, General Conference. We are instructed to choose an address that best meets the needs of those you visit. I have chosen to base my lesson on the address given by President Dieter F. Uchtdorf, "The Infinite Power of Hope."

"Hope in God, His goodness, and His power refreshes us with courage during difficult challenges."

In today's world, one of the biggest challenges that we face is to maintain the infinite power of hope. It is especially difficult to utilize this power of hope that we have been given when we are perhaps discouraged, worried or lonely.

The Importance of Hope

According to President Uchtdorf, hope is one leg of a three-legged stool, together with hope and charity. These three legs stabilize our lives regardless of the rough or uneven surfaces we might encounter during our lives.

The power of hope is great and it can fill our lives with happiness. When it is absent from our lives, then our hearts can become sick.

Most importantly, hope is a gift of the Spirit. It is through hope that we partake of the blessings of the Atonement of our Savior, Jesus Christ. It is through hope that we through that Atonement, we will gain eternal life because of our faith in the Savior.

This kind of hope is both a principle of promise as well as a commandment. We have the responsibility to make hope an active part of our lives and resist and overcome the temptation to lose hope. It is an important part of our Heavenly Father's plan of happiness which is merciful and brings us the hope of salvation.

But Why Then is There Despair?

As in all things, we must have opposition. The scriptures teach us this principle. It is through the darkness that we learn to appreciate the light of the gospel.

The adversary works very hard to create despair and bind our hearts and minds in it. When we are filled with despair, then all that is vibrant and joyful is drained from us. We are only left with remnants of what our lives are supposed to be. We in essence become sick, both physically and spiritually.

However, hope is like a beam of sunlight that rises upward and above our current circumstances. It pierces the darkness with its brilliant rays and inspires us to place our trust in the loving care of our Heavenly Father. It is the light at the end of a long and dark tunnel.

What, Then, is Hope?

President Uchtdorf offers that hope is not knowledge, but rather the abiding trust that the Lord will fulfill His promise to us. It is the confidence that if we live according to the laws of God, and the words of his prophets now, that we will receive desired blessings in the future. It is believing and expecting our prayers will be heard and answered. It is sure, unwavering and active.

Things We Hope For, Things We Hope In

Basically, the things that we hope for are future events. These things would include our gift of eternal life and living with our families forever. Those who come unto Christ, and repent of their sins, and endure to the end will be able to claim the blessing of eternal peace and joy.

The things that we hope in are what sustain us during our daily lives. These are the things that elevate us and sustain us during our trials and temptations and sorrow. We have all experienced discouragement and difficulty in our lives. There may have even been times when the darkness in our lives seems unbearable. It is during these times that the things that we hope in can carry us and help us to withstand the darkness until we are once again in the light.

We hope in the Savior, Jesus Christ, in the love of our Heavenly Father, in the presence of the Holy Ghost, and in the knowledge that our prayers are heard and will be answered. We understand that because God has kept his promises in the past, that we can hope that He will continue to keep his promises and fulfill them in the present and the future. It is through His power that we are lifted and refreshed during our difficult times.

Hope Leads to Good Works

We learn to cultivate our hope like we do any gospel principle…line upon line, precept on precept…one step at a time. Sometimes we will have to courageously decide to have hope even when everything around us contradicts this hope.

Faith, hope and charity complement one another perfectly. Without one, it is difficult to have another. As we increase one, the others also grow. The things we hope for lead us to faith, while the things we hope in lead us to charity. All of these working together lead us to perform good works.

In the words of President Uchtdorf, "To all who suffer, to all who feel discouraged, worried, or lonely,--I say with love and deep concern for you, never give in. Never surrender. Never allow despair to overcome your spirit. Embrace and rely upon the Hope of Israel, for the love of the Son of God pierces all darkness, softens all sorrow, and gladdens every heart."

In the name of Jesus Christ, Amen.





Related Articles
Editor's Picks Articles
Top Ten Articles
Previous Features
Site Map





Content copyright © 2022 by Brenda Emmett. All rights reserved.
This content was written by Brenda Emmett. If you wish to use this content in any manner, you need written permission. Contact Brenda Emmett for details.