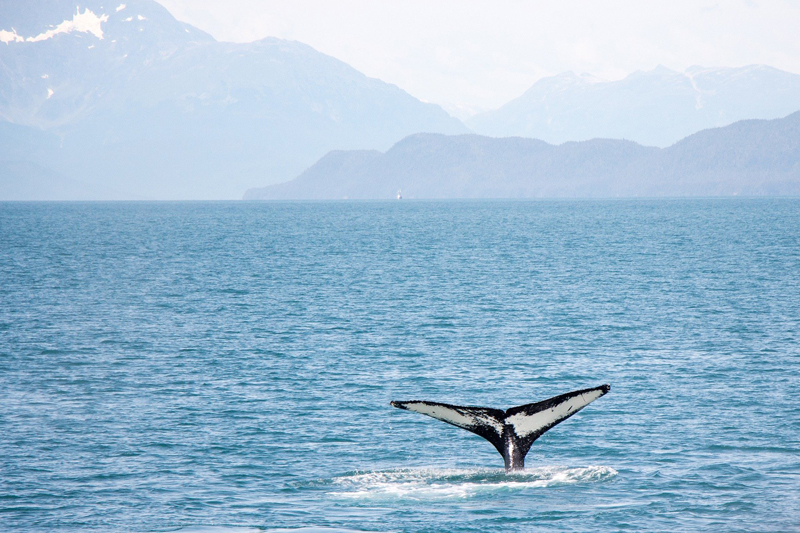 The way Alaskans talk; you might imagine we see moose right in town every day. We have photos of a calf moose playing in sprinklers on the front lawn, or the huge, antlered buck eating pansies on our back deck. With 1500 moose calling the municipality of Anchorage home, you'd think there'd be one on every street corner, but in reality, for a large animal they can be remarkably difficult to spot.

An adult moose can weigh between 900 and 1600 pounds and six feet tall, not counting antlers. That's about the size of a Clydesdale horse. They've been known to wander through revolving doors at local businesses, but it's not exactly an everyday occurrence. A moose entered the emergency room door at a local hospital a couple of years ago and pretty much brought the place to a standstill. You do NOT just herd a moose back out the door like you would a cow. They can do a lot of damage if they get frightened or angry and have been known to attack. Fortunately, once he realized the fake plants weren't so tasty, he chose the wide-open door back to the parking lot and left everyone sighing in relief.

Personally, I've been late to work more than once because a moose was munching willow branches in my driveway and wouldn't move to let me out. It's not like you can honk your horn and they'll politely get out of your way. In fact, honking at a moose, as likely as not, could end up with the irate moose "dancing" a 2-step on the hood of your car. It is a fact that more people have been killed by moose in Alaska than by bear or any other wildlife. If you do see a moose, you are advised to take your pictures from the safety of your car.

Still, I understand the allure. You want to see this magnificent creature for yourself, up close and personal. So, where to go for the best chance of seeing this elusive animal inside the city limits of Anchorage?

There are places where the moose population is higher than average due to abundant browse and more protected calving areas (although cow moose aren't at all shy about bedding a calf down in the green grass of a neighborhood back yard, to the delight or chagrin of the homeowner).

Kincaid Park at the far end of Raspberry Rd in Anchorage has acres of grass, trees and walking paths, ideal for moose as well as bikers, walkers and picnickers.

Potter's Marsh, a mile-long bird sanctuary located along the Seward Highway, offers visitors and locals alike well-maintained boardwalks along the marsh as well as pullouts for vehicles. Moose tend to like the far edge of the marsh, where the woods come down close to the waterline. If you brought a zoom lens camera for close-ups pics of the swans, cranes and other migratory birds, you might get some great pictures of moose as well.

Point Woronzof Park, a little-known 191-acre park located along Cook Inlet only minutes from Anchorage International Airport, includes plentiful wildlife habitat and coastal tidelands. With beautiful views of the inlet from the Tony Knowles Coastal Trail that runs through the park, visitors can watch for moose and whales at the same time!

Russian Jack Park; a 300-acre park in the middle of the city. A large part of the park includes multiple walking paths through deep woods, hills and ravines, making it excellent cover for moose. They share the popular park with joggers, dog-walkers and bicycles, who are always on the look-out to avoid close encounters with their large neighbors.

The other end of the park holds ball-fields, playgrounds, a 9-hole golf course and a popular [fenced] dog park. Moose don't much respect boundaries, so sometimes hold up golfers and even the occasional soccer match. Chester Creek runs through the middle of the park, making the area even more attractive to local wildlife.

If these prime locations don't come through for you, don't lose hope. You are absolutely guaranteed to see moose at Anchorage's Alaska Zoo, where they regularly take in orphaned moose calves.



Related Articles
Editor's Picks Articles
Top Ten Articles
Previous Features
Site Map





Content copyright © 2022 by Deb Frost. All rights reserved.
This content was written by Deb Frost. If you wish to use this content in any manner, you need written permission. Contact Deb Frost for details.