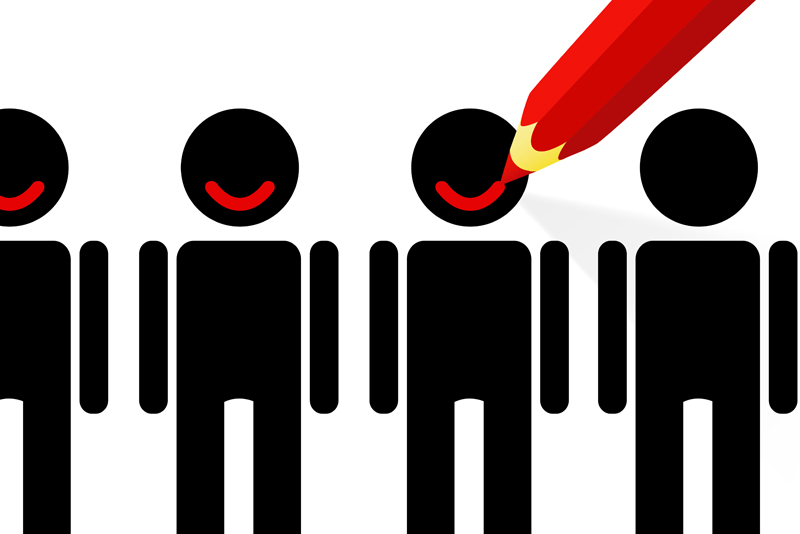 I celebrated an AA birthday at the beginning of December. One of the women I have known for quite a while commented about the fact that I began recovery right before the holidays. At the time, I'm sure I didn't care what time of year it was but it is true that the rooms of the fellowship seem a bit more crowded in January.

Sooner or later, though, we face that first holiday season sober. I am reminded of other addictions that could really throw one for a loop this time of year and so I would include eating and shopping. Drinking, eating, and shopping are all legal activities and like it or not are a huge part of the season. To many they are the season that provides the perfect opportunity to eat more, drink more and shop more all in the name of Christmas. If you are like me, you were definitely one of those people. And somewhere along the line, it stopped being fun.

Society did not change to accommodate the fact that we no longer drink. There are just as many parties (to us there may see to be more than ever) and just as much alcohol and food. We live in a real world. We may have jobs, our spouses or significant others have jobs and that means party time! So let's look at the situation, what to do and what not to do.

First of all, when we are invited to a party we do have a choice. We can choose to attend or not attend. It is up to each person to make that decision and at times, who is hosting the party may be the deciding factor. For example, if you, your spouse or significant other hold a company position that would seem to require your attendance, you should probably attend. As much as I hate the idea of "looking bad" if you don't attend, it is a fact of life. However, nothing is more important than your sobriety. Looking bad for one night because you are not there probably will be forgotten. Looking bad because you had a few too many just might get you fired. If you absolutely feel you must attend, you can always do the "come late, leave early" thing and I don't think it is wrong for you to find an excuse(s) to do so.

Now you are at the party and the host offers you a drink. There are always non-alcoholic choices; probably a variety of soft drinks and you can always count on water! Perhaps the host mentions something about your choice of beverage (meaning, it's not alcohol). You can probably say something like "oh, I'm just not drinking tonight", or "I think I'll just have water for now" or whatever you feel like saying. First of all, the host only mentions it because he/she feels that alcohol will give you a good time and honestly, after you say "no" to the first, he/she probably won't mention it again. It's not that important. We think everyone notices and cares and the bottom line is it is not all about us! If you have a soda, water, or anything else non-alcoholic in your hand, I can promise that not one person will question what you are drinking. And, as the night goes on, they won't even care what they are drinking.

My husband and I were at a party a few weeks ago. It was held at the home of friends whom we see occasionally but used to see quite often in my drinking days. I have mentioned to them I no longer drink and they can draw their own conclusions but that particular evening, he asked over and over if I wanted a glass of wine. After my many "no's", he came to the conclusion that I must be the designated driver for the evening. So if you feel you must have an excuse that is a pretty good one and maybe even a legitimate one!

If you have made the decision to attend the party, you must also think of a few things in advance. If you are arriving late and leaving early, you should let your host know. I believe this is common courtesy. Decide if you should take two vehicles (if you are attending with someone) so that you can leave early should you wish. Personally, we (my husband and I) never take separate vehicles. He is not a big drinker but I can last through a party so that he doesn't have to drive home.

Tell a friend or your sponsor about the party and ask if it is okay to call them should you need to send out an S.O.S. Don't forget to bring your cell so that you can quietly make the call. Pray. Pray for courage and strength.

Whatever you do, don't start feeling sorry for yourself because everyone else is drinking. You need to remind yourself that you cannot drink normally. There is no way you can have fun if you sit on your pity pot all evening. And, honestly, no one really cares.

Know when to leave. I usually decide to leave when the fun for me is over. This time becomes obvious to me because I begin to feel alone. Why? Because I am the only one without a "buzz". No one else realizes this but me and that's okay. I don't expect anyone to change their behaviors for me.

The bottom line is that each of us must decide what is right at any particular stage of our sobriety. There is no such thing as advice that fits all of us in every situation. I do know that you can have fun; lots of fun and with normal people. We don't stop living because we are alcoholics. As a matter of fact, for most of us life has just begun!

Namaste'. May you walk your journey in peace and harmony.

Note: If you are new to recovery, you should read "Living Sober". It is published by AA World Services, Inc. It is a practical, non-nonsense handbook that will give you information and practical advice about situations such as parties. It should be a must for anyone in recovery.



Related Articles
Editor's Picks Articles
Top Ten Articles
Previous Features
Site Map





Content copyright © 2018 by Kathy L.. All rights reserved.
This content was written by Kathy L.. If you wish to use this content in any manner, you need written permission. Contact Kathy L. for details.