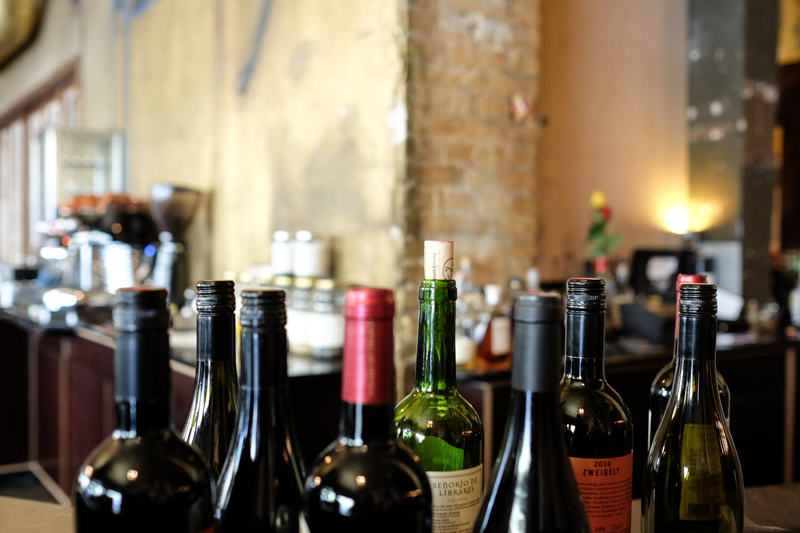 Malbec is one of a select group of grape varieties that have found greater fame and a home in the New World.
Malbec, a red grape, originated in South West France where it is one of only five red varieties permitted in the Bordeaux appellation. But it plays an almost invisible role in Bordeaux. Its French base is nearby Cahors whose red wines must be made of at least 70% Malbec and were known as the 'Black Wines', a reference to their colour and general toughness.
But say 'Malbec' to a wine lover and they will reply 'Argentina'. It is the great wine of that country and defining examples of the variety are found there. Like Zinfandel and California, or Pinotage and South Africa are linked together, so is Malbec and Argentina which grows more than 70% of the world's Malbec.
Although the variety was first planted in Argentina as far back as 1852 it is only in the past twenty years that it has grown to be appreciated by the outside world.
So what should you expect from a red Argentinean Malbec? Think of damsons and spring flowers with soft tannins and a dense colour. Sometimes I get hints of dark coffee and blackberries. It goes without saying that you get what you pay for but because Malbec is a name not yet recognised by the mass market you can get good examples reasonably priced.
French Malbec growers in Cahors noted Argentinean success with the variety. Cahors has been making Malbec wine for 800 years and more than 80% of their vineyard area is planted with the variety. However, as is common in France, the variety is not named on the label, and in Cahors the variety is known as Auxerrois. Cahors wine is not widely known outside the area– when was the last time you drank any, or even saw it on store shelves?
When Cahors noticed Argentinean Malbec gaining international fame, instead of reacting as other French wine regions have done in the past when the New World took one of their varieties and ran with it, they saw it as an opportunity to promote Malbec and their own wines.
In 2008 the French organised the first International Malbec Day in Cahors and invited Argentinean Malbec growers as their guests of honour. Later that year the Argentineans reciprocated and hosted the event in Lujan de Cuyo, Argentina with the French as guests of honour. May 2010 sees the third International Malbec Day back in Cahors. The French of Cahors and the Argentineans, who between them have more than 90% of the worlds Malbec plantings are working together to promote the variety.
Canada and the USA are major export markets for Cahors and marketing is being concentrated on New York, New Jersey, California Florida, Texas, Massachusetts, and Washington DC.
There are plantings of Malbec in Chile, California, South Africa, Italy, New Zealand and the odd vineyard may be found all over the new world.
My favourite Malbec wines are
Bodega Colome
from Argentina and
Bellevue Estate Morkel
from South Africa.
Bodega Colome
was purchased by Donald Hess, the Swiss mineral water magnate who owns California's Hess Collection wines. Colome is in the far north of Argentina with the world's highest vineyard at 2200-3000 metres. The 2004 Bodega Colome Malbec was dense black/red, hint of mint on the nose, it has stained the glass since being poured and leaves a trail as it moves in the glass. Sweet fruits, soft a little jammy and very drinkable.
Bellevue Estate
is in the Stellenbosch area of South Africa's Cape wine lands, on the slopes of the Bottellary Hills. The Estate has been in the same family since 1861. Owner Dirkie Morkel is the viticulturist and he planted Malbec a decade ago and was one of the first in South Africa to make wine from it. The 2006 Bellevue Estate Morkel Malbec is perfumed with berry flavours, coffee and well integrated oak.
What do you think of Malbec? Have you tasted a Cahors wine? Visit the forum and tell us about it.
---
Peter F May is the author of
Marilyn Merlot and the Naked Grape: Odd Wines from Around the World
which features more than 100 wine labels and the stories behind them, and
PINOTAGE: Behind the Legends of South Africa's Own Wine
which tells the story behind the Pinotage wine and grape.
---


Related Articles
Editor's Picks Articles
Top Ten Articles
Previous Features
Site Map





Content copyright © 2022 by Peter F May. All rights reserved.
This content was written by Peter F May. If you wish to use this content in any manner, you need written permission. Contact Peter F May for details.