Betta Fish are Bubblenest Makers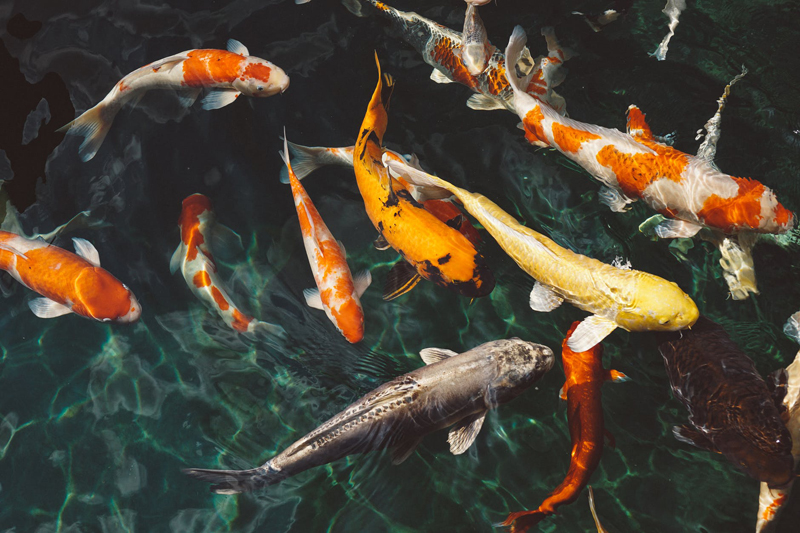 Many people write in asking about why their little betta fish is industriously blowing bubbles on the surface of their water. A lot of betta parents notice that their little betta has created a nest of bubbles that stick together around their tank or around a plant sticking out the top of his water. Sometimes, betta moms and dads notice a beautiful bubble nest shining on the surface of the water and their little fish looking proud at his accomplishment and they wonder when he created that and what the reason is!
First of all - relax! Rest assured that this is a good thing. He's feeling happy and healthy and doing what comes naturally in the world of betta men! He's hoping for dinner and a movie with a lovely female betta!
Please don't put a female betta in with him, of course, though - because their mating rituals can cause serious or permanent damage to both of them unless you are trained in breeding betta fish.
Don't worry, nothing bad happens without a night out on the town with a girl for your little betta guy. His bubblenest is just letting you to know that things are fine with him and he's feeling fine. He's thanking you in his way for taking such great care of him!
If your betta is not blowing bubbles, then check all water conditions and aquarium conditions - his water temperature, pH, cleanliness, water conditioning, tank cleaning schedule, any drafts in the room, or harsh direct sunlight, or other disturbances to your little betta boy in his living environment.
With the perfect living conditions for a betta fish and the correct feeding specific to this wonderful fish, your betta fishy should make many a gorgeous bubblenest in his lifetime. ( :
You Should Also Read:
Betta Fish Articles
The Importance of Clean Water For Betta Fish
Book Review - Bettas


Related Articles
Editor's Picks Articles
Top Ten Articles
Previous Features
Site Map





Content copyright © 2022 by Mary Brennecke. All rights reserved.
This content was written by Mary Brennecke. If you wish to use this content in any manner, you need written permission. Contact Mary Brennecke for details.