Understand Your Betta Fish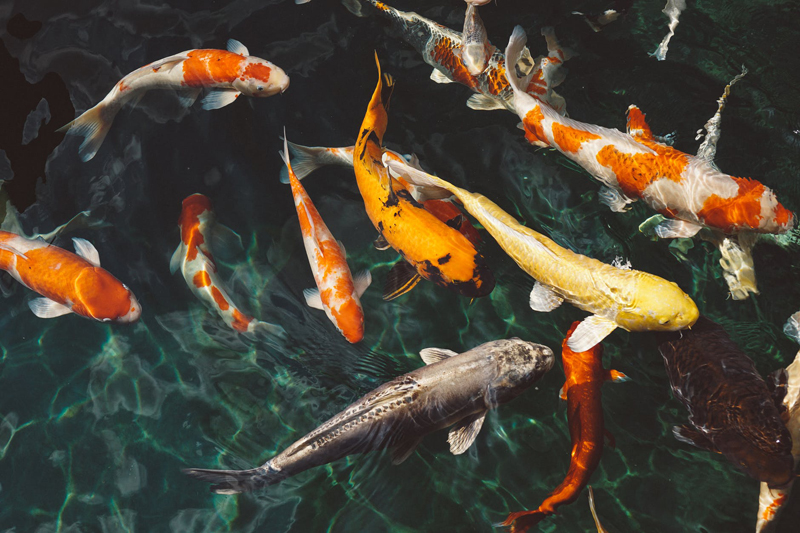 This is a great book for beginners and intermediate Betta parents! It is from the series "An Owner's Guide to a Happy Healthy Pet". It gives a good overview including the main topics of All About Bettas, Setting Up the Aquarium, Keeping Your Betta Healthy and Happy, and Beyond the Basics.
The first part gives some interesting information about physical features of the Betta fish and their history, behavior, anatomy and physiology and different varieties of Bettas. Included are beautiful photos of these wonderful fish called The Jewel of the Orient. Good things to educate yourself on so you can get to know your finny friend a little better and so, in case he ever gets sick (let's hope not) then you can understand him a little better and be able to better problem solve to find a cure for him.
The photos are mostly small, but really capture personalities and emotions of several Bettas. I especially like the photo on page 18 – it reminds me of what my little Betta fish, Finnyagain, kind of looked like when I first brought him home from the pet store! Such expressive eyes! Such a cute little face!
Throughout the book, you will also see helpful tips and facts in boxes inset into the text. For example, it answers the question Does a Betta Sleep? and gives Fun Aquarium Facts like the fact that Tropical fish keeping can lower stress and help you to live longer! I like that one! There, you see? Everyone should have Betta fish!
The fish tank and its components are discussed touching on many important considerations such as types of tanks and buying a secondhand tank. I think it's always good to recycle, so if you do buy a secondhand tank, I'd say that the advice in this book on that topic is very good because it does say to carefully inspect the tank and even tells you that you can replace the silicone seal yourself. It emphasizes that this seal is extremely important to prevent leakage. Personally, I would feel a little worried about the safety factor for my fish, but if you are feeling adventurous and self-confident and are a big do-it-yourselfer and want to save money and recycle – go for it! I believe the Betta fishies even understand that you took the extra time to fix up something especially for them and appreciate it!
You can also read useful information about plants for the Betta tank here!
My favorite part is the Keeping Your Betta Healthy and Happy! It explains how to choose a Betta fish. I have to say, I choose more with my heart. I will go and look at the same Betta fish for days or weeks until the Betta actually chooses me! Try this and you will see what I mean!
The chapter on feeding your betta tells about how a varied diet is healthy and I agree with this. Here, you can see some of the various foods such as flake, pellet, frozen, freeze-dried, liquid, live, around the house (lettuce, spinach, peas), algae – even about growing your own algae!
Equally, if not more vital, is the information about having a healthy tank in order to have healthy fish!! Clean water can usually allow you and your sweetie-pie Bettas to avoid the tragedy of your fishes' illness. No matter what else happens, your dear fish are going to survive almost anything much better if you have clean water and correct water conditions because your fish are less stressed. It's kind of like people and clean air and water. You know what I mean?
As I've said before in a previous article, you have to look carefully at your fish every day and know your Betta's betta-tude in order to be able to identify when something looks off about his appearance or behavior so you can be alerted to a potential problem. In chapter 8, you will see a list of common illnesses, along with a handy quick reference guide to disease. In my opinion, there are too many chemicals recommended as cures, but, once again, many of these diseases can be preventable with clean water and proper water conditions and proper feeding. There are some valuable treatment tips and I was relieved to see included the old-fashioned salt bath as it has a high rate of success in treating a number of diseases.
Finally, there is a brief chapter on breeding Bettas and some recommended reading and resources at the end.
All in all, a very fine little book on Bettas. The small size is handy to take with you on the go so you can refer to it when you need to. It makes a good gift for yourself or a Betta-loving friend!
This book review of The Betta goes under the "U" in our acronym "B.U.B.B.L.E.S." that reminds us how to be our betta fish's best friend by understanding our dear little betta fish by reading every Betta book we can get our hands on! Please also join us and enjoy sharing your stories about your Betta fish with your Betta parent community here online in the Fish Forum on BellaOnline.com!
Betta Care Article Section
Other Betta and Aquarium Fish Book Reviews
You Should Also Read:
How to Be Your Betta Fish's Best Friend.
Be There For Your Betta Fish by Spending Quality Time With Him.
The Importance of Clean Water For Betta Fish


Related Articles
Editor's Picks Articles
Top Ten Articles
Previous Features
Site Map





Content copyright © 2022 by Mary Brennecke. All rights reserved.
This content was written by Mary Brennecke. If you wish to use this content in any manner, you need written permission. Contact Mary Brennecke for details.