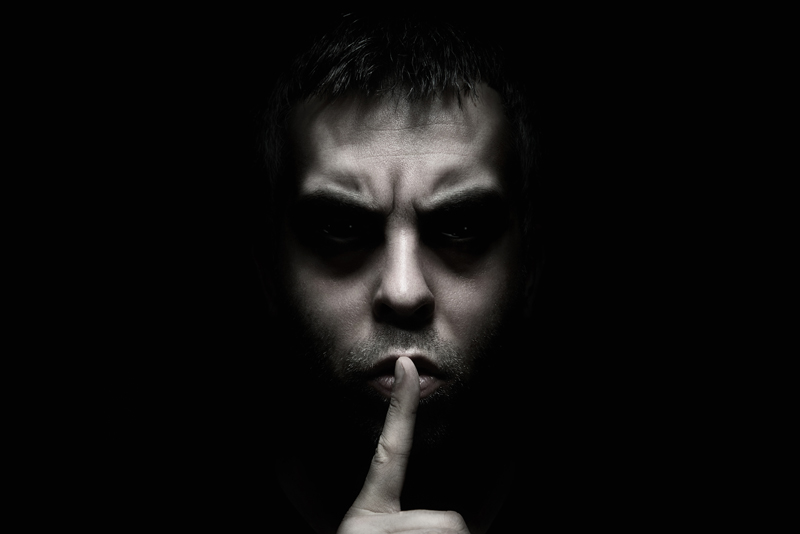 Specific origins of the werewolf legend are buried in history but speculation points to the more common folklore as having grown in medieval Europe. In the 16th century in particular, Europe faced an outbreak of "werewolf" attacks. At that time, large populations of real wolves roamed the country in heavily wooded areas. It is thought that these wolves did indeed attack a great many people living in isolated farms and villages and raised a great deal of fear in the communities. Wolves are known to be aggressive animals and not terribly afraid of humans. It's not at all surprising that they would become the stuff of legends and myth.

To complicate an already dangerous situation with the wolves, a number of very human serial killers operated by hiding in the forest and attacking people on the roadways. One very famous case involves a man by the name of Peter Stubbe. He committed some horrific crimes involving cannibalism, murder and rape. And he wore a belt or girdle made from a wolf while doing so.

Peter Stubbe wasn't the only serial killer in Europe at the time or the only one accused of being a werewolf. When human remains were found in the fields or countryside, it was difficult to believe a human would commit such a crime. But someone had to take the blame whether the victim was killed by an animal or a man. Superstition and fear led to the belief in the werewolf. Much like the witch trials in Salem, men were captured and tortured for local murders until they confessed to being a werewolf.

Even before the werewolves of Europe, there were stories of humans changing into wolf or other animal form. The oldest known reference to a man who changed into a wolf goes back to Ancient Greece. The King of Arcadia tested Zeus to see if he was really a god. He served Zeus human meat. It didn't go over well and Zeus turned King Lycaon into a wolf. The word lycanthropy derived from the tale of King Lycaon. Lycanthropy has two meanings. The first is the myth of a magical transformation of man into an animal. The second is Clinical Lycanthropy, a mental disorder in which someone believes they can turn into an animal.

Other diseases and disorders may have added to the history of the werewolf. Rabies could make a normal person change their behavior to that of a wild beast. Also, there is an extremely rare genetic disorder called hypertrichosis which produces abnormal amounts of hair all over the body. There have been about fifty famous cases since medieval times. The Ramos Gomez brothers are legendary for the hair on their face and bodies and were offered starring roles in the X-Files TV series.

Throughout history, men have worn animal fur, and the cloak of a wolf would certainly give someone pause on a dark night in the forest. Whether through mental illness, a genetic disorder or just plain cold, it's understandable how the legend of the werewolf has persisted throughout history. Today's werewolf is presented more often than not as a human with a disability. And if we consider mental illness added to the legends, it's understandable that we would find sympathy for a man trapped inside the body of a wolf. But maybe not so much if we are running for our life from the hungry, untamed beast.

My fascination with werewolves began with the Sookie Stackhouse Novels by author Charlaine Harris. Alcide Herveaux, a full blooded werewolf, is introduced in the third book in the series. I have purchased the books for years as quickly as Charlain Harris could write them.



You Should Also Read:
Ghouls in Horror Literature
Vampire Folklore - The Origins
About Zombies


Related Articles
Editor's Picks Articles
Top Ten Articles
Previous Features
Site Map





Content copyright © 2022 by Alice Andersen. All rights reserved.
This content was written by Alice Andersen. If you wish to use this content in any manner, you need written permission. Contact Justin D. Davis for details.