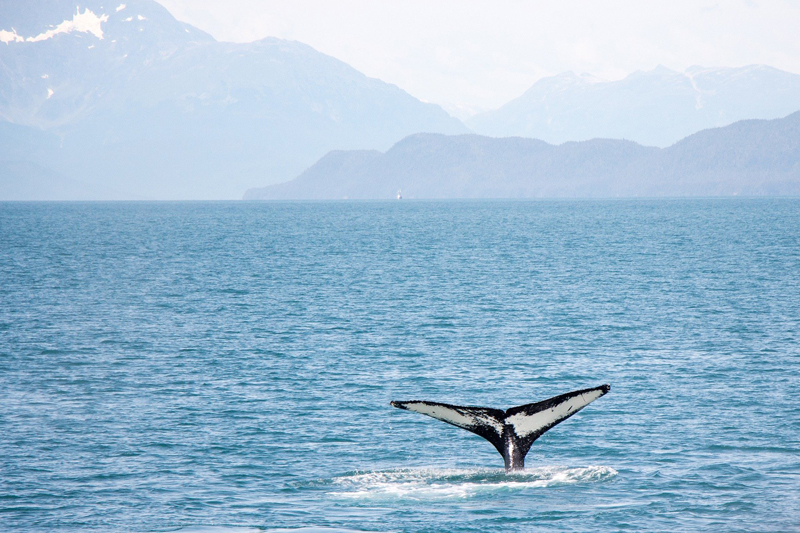 The Potlatch is a very important ceremony for the native groups in Alaska. It was given for any number of reasons including; death in family, naming of children, raising totem poles, or building and blessing of new homes.

The ceremony is primarily the responsibility of the person giving the potlatch. This includes the inviting, feeding, and gift giving to all of those attending. It is another indicator of wealth as mostly those higher in stature held them. A person of lower rank could hold a potlatch as a way to further themselves up the ladder within a tribe. Many times this would completely eliminate all worldly goods of the individual holding it! If it was being held by someone whose family member passed away, the siblings or close relatives could assist by donating food and money to help offset the cost, but otherwise, it was totally up to the person holding it. Depending on the stature of the death, say a chief of a tribe, a potlatch could be expected to feed and gift thousands of people!

In 1901, The Great Alaskan Potlatch was held by the chief of the Chilkat Indians. He had saved for over six years to afford it and it lasted a week long. His intention was to bring together tribes that had warred with each other for over a thousand years, and to present a united front against the invading white man coming to Alaska in search of gold. At this potlatch, he put forth a question to the big white chief, President Roosevelt and his Congress, asking if they were to continue to allow the white men to destroy the way of life of the natives. The salmon streams were being polluted; spawning grounds destroyed, and natives were unable to catch enough to get themselves through the long winter. This was a very politically important potlatch for the natives of Alaska.

The potlatch will include statements from the one giving it and invited guests may speak if they have something to share. There are ceremonial dances and guests dress in their finest ceremonial robes and wares. There are traditional meals, and ways to hold the ceremony. Most will last about three days long. The younger people always respect the elders and feed them first. Rows of seating are lined up, and the traditional moose head stew is the first dish served. There was a lawsuit that the State of Alaska brought against a man caught hunting moose off season. His defense was that they were having a memorial potlatch and there was not near enough moose meat to serve the expected guests. His religious ceremony required the serving of the stew as the first course. It had been done that way as long as could be remembered. He lost but it was appealed to Supreme Court who over-ruled the decision. As long as there is proof of the ceremony, the native groups of Alaska can hunt off-season to supply needed food.

The potlatch is very much like the "pot luck" I grew up with. The difference being that for pot luck, all attending brought a dish to share. Dancing, and storytelling also commonalities, but no one had to go to the poor house to hold one!
You Should Also Read:
Totem Poles


Related Articles
Editor's Picks Articles
Top Ten Articles
Previous Features
Site Map





Content copyright © 2022 by Dawn Engler. All rights reserved.
This content was written by Dawn Engler. If you wish to use this content in any manner, you need written permission. Contact Deb Frost for details.