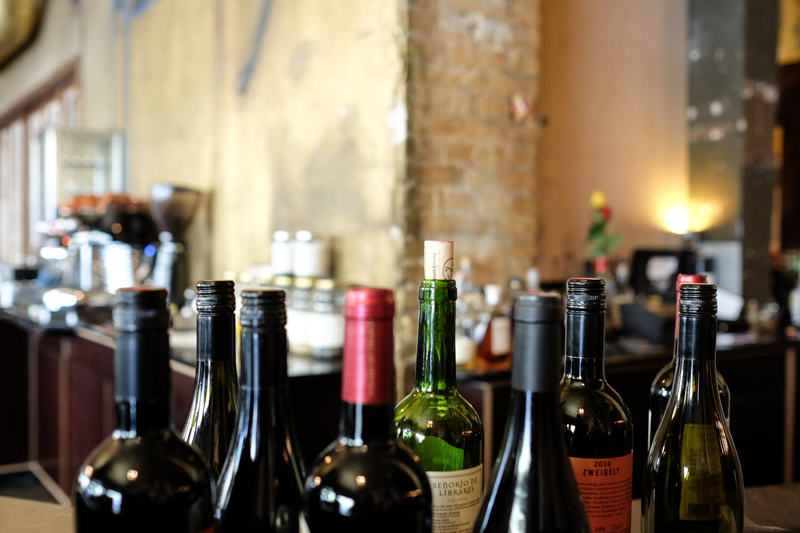 No doubt you've enjoyed, or at least tasted, a white wine made from the Viognier grape. You even know how to pronounce its unusual name as vee-on--yay. Viognier wines produced in many regions can be found at inexpensive prices on the shelves of supermarkets and wine stores. And you've seen Viognier named in blends with Shiraz.
But wind the clock back 40 years and it is most unlikely you'd ever heard of the variety let alone tasted it. I first came across it in the 1980's when I was studying for the Wine & Spirit Trust examinations. Viognier was a curiosity grown almost solely in the Condrieu region of France where one winery, Château-Grillet, was famous for having France's smallest Appellation Contrôlée for its vineyard of Viognier. When Jancis Robinson wrote her seminal book on grape varieties in 1986 there were only 80 acres (32 hectares) in the entire world. It was so rare that the French government's agricultural survey didn't even mention it. It was a variety facing extinction.
No one then could forecast that apricot scented Viognier wines would be planted all over the world and this rare expensive wine would be jostling for popular with Chardonnay.
What rescued Viognier from oblivion? A group of California winemakers who were attempting to emulate the Syrah wines of the Rhône. They'd been nicknamed the Rhône Rangers. Up the then California's eyes had been set firmly on wine styles originating in Bordeaux, Burgundy and Champagne but now the Rhône with its Syrah and Grenache based wines beckoned. But, good as California Syrah was, their makers thought they didn't quite match the original. But what were the French doing that they weren't? Seems crazy, but they were harvesting small amounts of white Viognier grapes at the same time and fermenting them with the Syrah.
Logic suggests that using white grapes to make red wine will dilute the colour and flavour. But, if anything, the Rhône wines made that way were deeper coloured and more intensely flavoured. Why did the French do it? Because their fathers and grandfathers had and so had their fathers and grandfathers. That wasn't good enough for the Californians who took the question to the University of California at Davis's Viticulture and Oenology Department who discovered there was a complementary chemical reaction that took place by co-fermenting Viognier and Syrah grapes that resulted in greater flavour and colour extraction.
So the Rhône Rangers planted Viognier for co-fermentation. When in time there was a little surplus they bottled the Viognier as a white wine and it sold out. People then were becoming bored with Chardonnay and looking for an alternative. In Viognier they found a full flavoured attractive white wine that wasn't sharp like Sauvignon Blanc and it had attractive floral and stone fruit flavours. So more Viognier was planted and an unknown grape became famous.
Not a lot of people know that Dennis Horton of Horton vineyards in Virginia pioneered planting Viognier in the USA and when the Rhône Rangers needed vines they bought them from Dennis.
Note: Syrah and Shiraz are two names for the same grape variety
---
Peter F May is the author of
Marilyn Merlot and the Naked Grape: Odd Wines from Around the World
which features more than 100 wine labels and the stories behind them, and
PINOTAGE: Behind the Legends of South Africa's Own Wine
which tells the story behind the Pinotage wine and grape.
---

Grapes Vines and Wines
Jancis Robinson's book, referred to above, was a revelation when published. It was the very first consumer book that focused on grape varieties and how thay affected the taste of wine. It covers almost every wine grape by name and synonym. Maybe its a bit geeky and its a little out of date with the latest DNA research but it is a serious reference book for serious wine loves. Needless to say I find it indispensible.






Grapes and Wines
Oz Clarkes's book is more recent and it is beautifully illustrated and easy to use with grape varieties listed in alphabetical order. Major varieties have several pages to themselves with all the information you need about tastes and where they are grown. If you like wine then this is a book you really should have. And if you know someone who loves wine then this makes a great present. I refer to this first as it is so easy to use and so enjoyable to read.








Related Articles
Editor's Picks Articles
Top Ten Articles
Previous Features
Site Map





Content copyright © 2022 by Peter F May. All rights reserved.
This content was written by Peter F May. If you wish to use this content in any manner, you need written permission. Contact Peter F May for details.