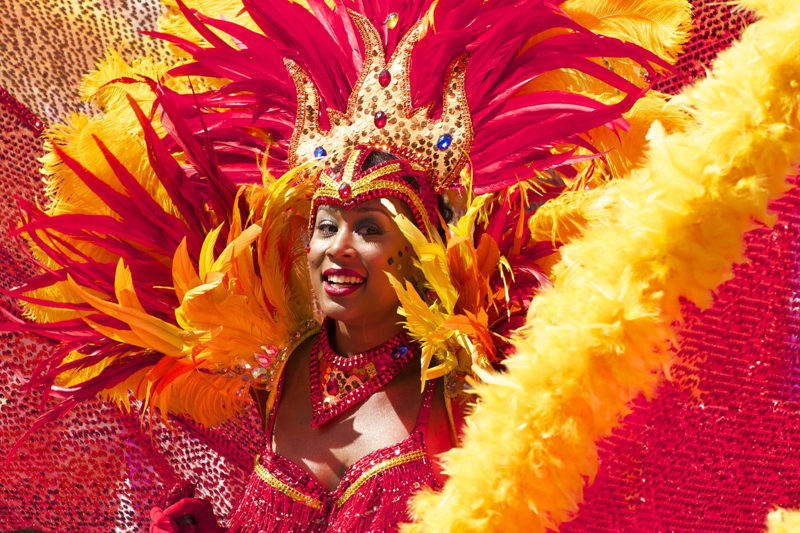 Maria Teresa Kumar, young, beautiful, dynamic, and oh so savvy, is making a magnificent impact on Latino youth in the United States. Ms. Kumar is the President and CEO of Voto Latino a non-partisan organization dedicated to informing and empowering Latino youth to improve their futures through civic participation and developing their political voices. Voto Latino is bringing new and diverse voices to develop leaders through engagement of youth, technology, media and celebrities to stimulate positive change. With Kumar at the helm, Voto Latino has directly registered over a quarter of a million new voters and inspired and influenced millions more with its viral, celebrity steered movements.

Kumar was born in Bogota, Colombia and raised in California by her Colombian mother and North American father. Kumar says, "I grew up in a bicultural household, so my whole life I have been translating and with Voto Latino, it is about translating to mainstream America what it means to be Latino." Kumar's success at the top of such a powerful non-partisan organization is largely due to her relentless enthusiasm for representing one of the most underestimated populations in the United States.

Kumar received her master's degree in public policy from Harvard's Kennedy School of Government and a bachelors in international relations from the University of California at Davis. She started her career managing international trade and appropriations as a Legislative Aide for Vic Fazio, former Democratic Caucus Chairman. She has counseled Fortune 500 companies on political strategy and is a sought after speaker for such organizations as Tide's Momentum, Personal Democracy Forum, Harvard Law School, NetRoots, and Prudential. Hispanic magazine named Kumar among the top Latinas in Government and State policies.

Kumar co-created and hosted "Beyond Borderlines," the first on-air broadcast of an English language town hall to focus on the emerging role of Latinos in society and politics of the United States. The two-hour program televised on MSNBC gained Kumar an Emmy nomination in the Outstanding News discussion and Analysis category.

Kumar's work with Voto Latino centers on the facts that there are around fifteen million American Latino youth of which only a tiny fraction vote. Half of all eligible Latino voters are under age forty and one third of them are between the ages of eighteen and thirty-four. By 2050 Latino youth are expected to make up twenty-nine percent of youth in the Unites States. Every month sixty-six thousand North American Latinos turn eighteen. Ninety percent of North American Latino youth under age twenty-nine consume information in English. Latinos make up more than ten percent of the electorate in eleven of the United States.

Kumar says, "This audience is hungry for political knowledge and how to navigate the political system." Kumar addresses the question of how to engage the masses with technology. Under her tutelage, Voto Latino released the first nationwide mobile text messaging strategy to register voters in 2006, obtained several marketing prizes for its exclusive applications, designed the Superstar Coalition chaired by actress Rosario Dawson, and recognized press relationships including Myspace, iTunes Latino, and MTV. Voto Latino made a push to get North American Latinos to complete the 2010 census through a bilingual iPhone application, perfected the model of texting campaigns, and is extending even further through Twitter and Facebook.

Voto Latino's pioneering web initiatives, including a telenovela spoof that became an internet sensation, won a Myspace Impact award and two Webby Official Honoree awards. Voto Latino's star-studded benefit album produced with Apple iTunes during the 2008 election was the top selling album on iTunes Latino for weeks. Voto Latino continues to enlarge its civic commitment to include advocacy based on issues such as education, health, and green jobs.

Kumar serves on the board of Planned Parenthood, and is an Ambassador Swanee Hunt Prime Mover Fellow, a Term Member of the Council on Foreign Relations, and a Woodrow Wilson Public Policy International Affairs Fellow. She has received numerous awards for leadership including from The White House Project, Imagen Foundation, and the New York Legislature. Hispanic Magazine named her among the leading Latina voices in Government and Politics and Washington Life magazine placed Kumar on the cover of their issue highlighting the most influential Washingtonians under the age of forty. She serves as a founding board member for the Latino Leaders Network and Poder PAC.

Voto Latino was founded in 2004 by Rosario Dawson check it out at votolatino.org.



Related Articles
Editor's Picks Articles
Top Ten Articles
Previous Features
Site Map





Content copyright © 2022 by Valerie Aguilar. All rights reserved.
This content was written by Valerie Aguilar. If you wish to use this content in any manner, you need written permission. Contact Valerie D. Aguilar for details.